This trip was very different from my last one, being that we had 21 hours of daylight! The sun didn't set until after midnight and rose around 3 am. Can you say blackout curtains?
There are many benefits to traveling to Iceland in the summer.
-For one, you pretty much have no restrictions on your time, so you're getting more for your money. You can explore all around the clock with no darkness. (Even between 12-3am, it doesn't really get dark. It's more of a hazy blue.)
-Traveling in the highlands (and just on the roads in general) is safer because chances are the roads won't be closed from snow.
-Iceland's infamous purple flowers are in full bloom, and they are beautiful. 
-Restaurants are open later because of the daylight. 
-PUFFINS!!! You can only see them between late April and mid August. 
-Temps are between 40-50 degrees Fahrenheit instead of 20-30.
Blue lagoon straight off the plane is the way to go. After an eight hour flight, muscles can relax and you can get some exercise (from running in and out of the water in a wet bathing suit in 40 degree weather!)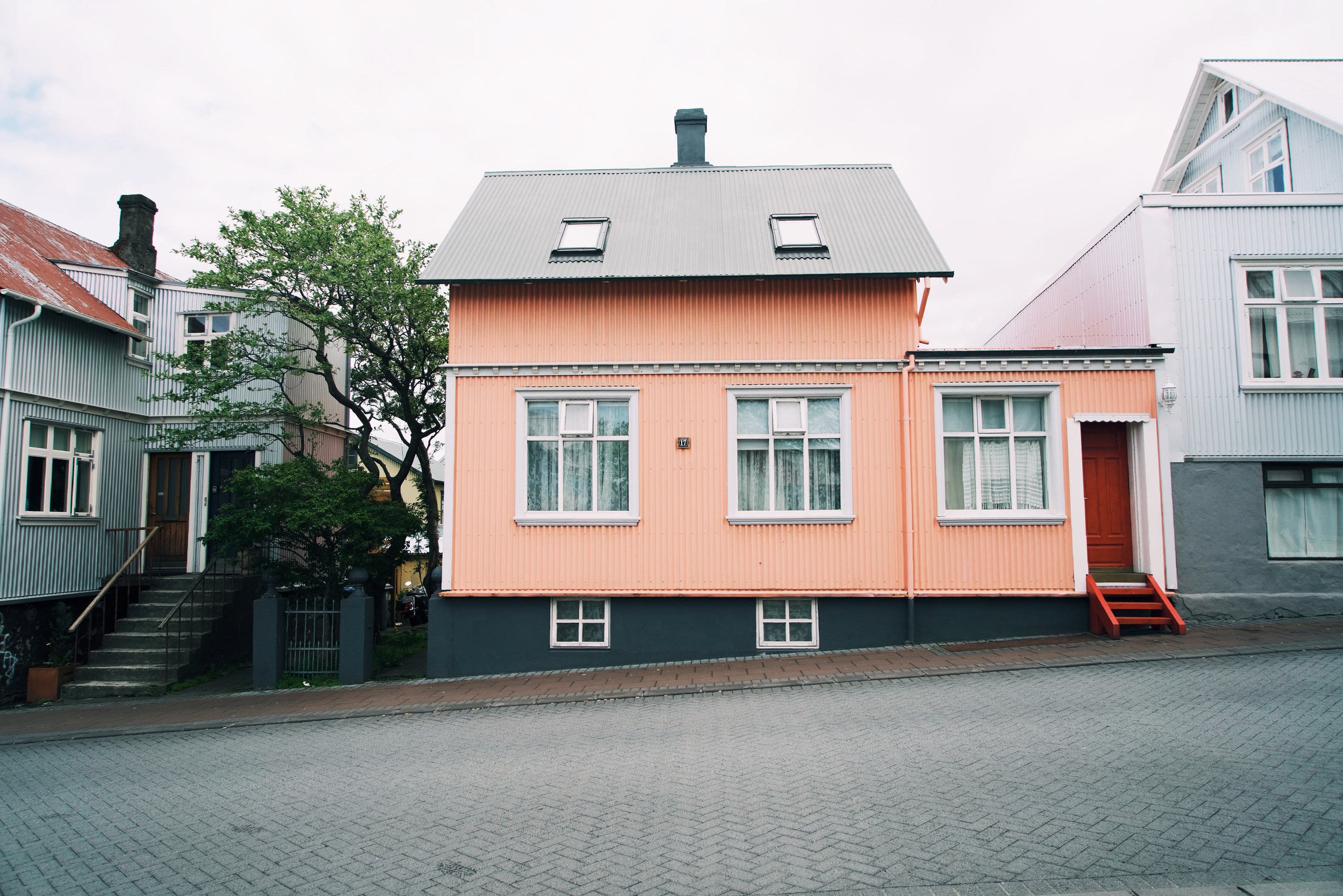 12:30 sunset. So strange to see the sun set in the AM.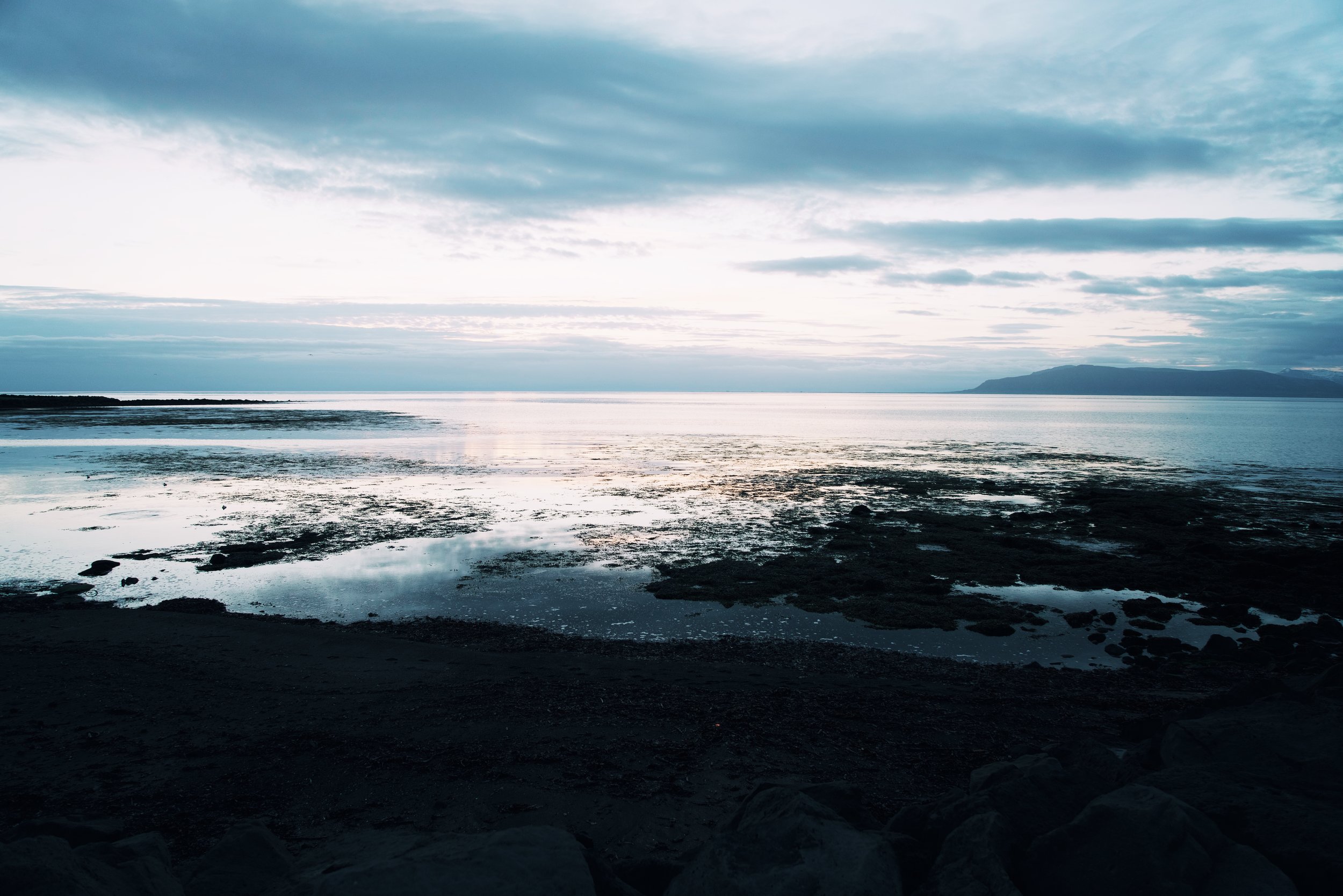 Iceland in full bloom in June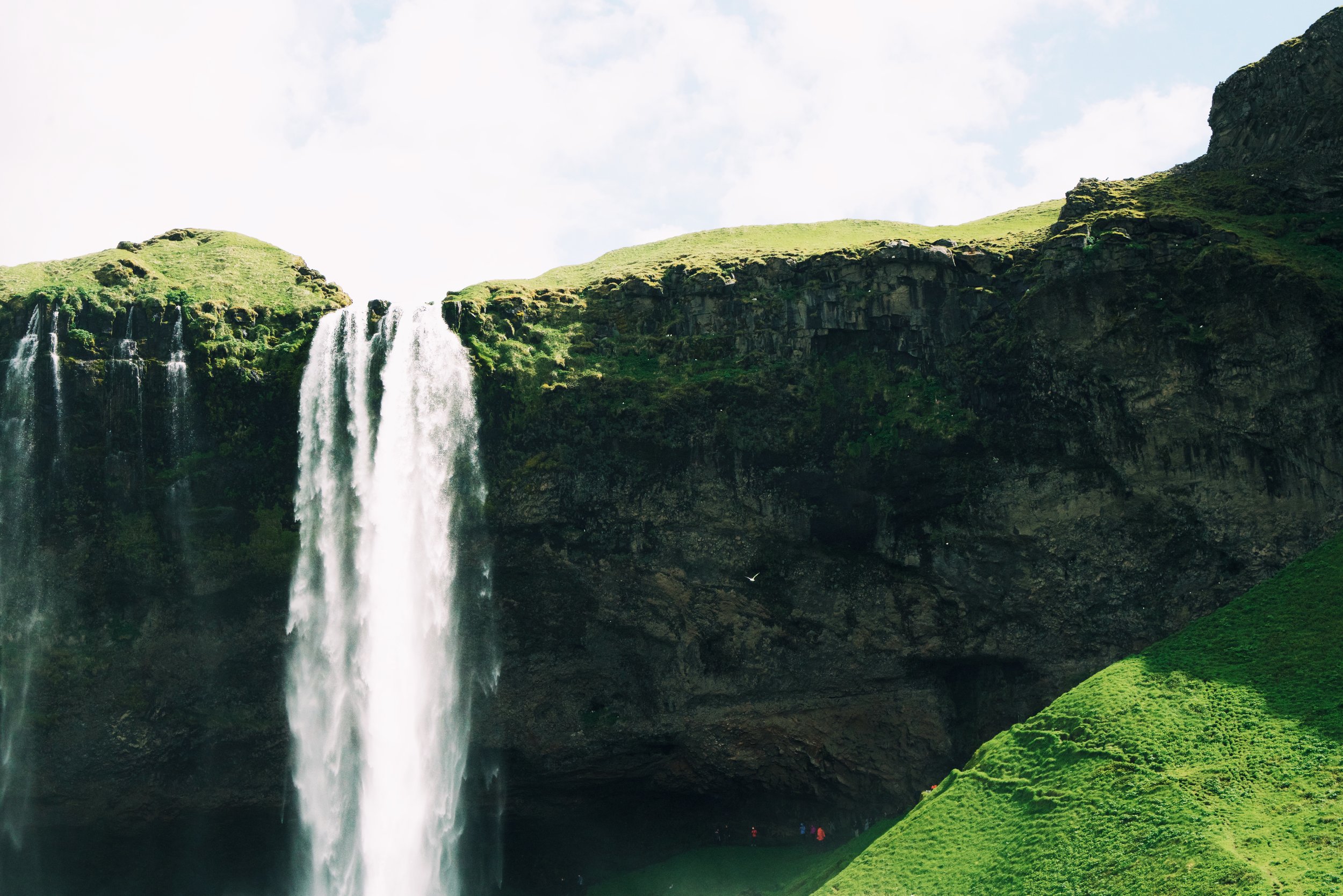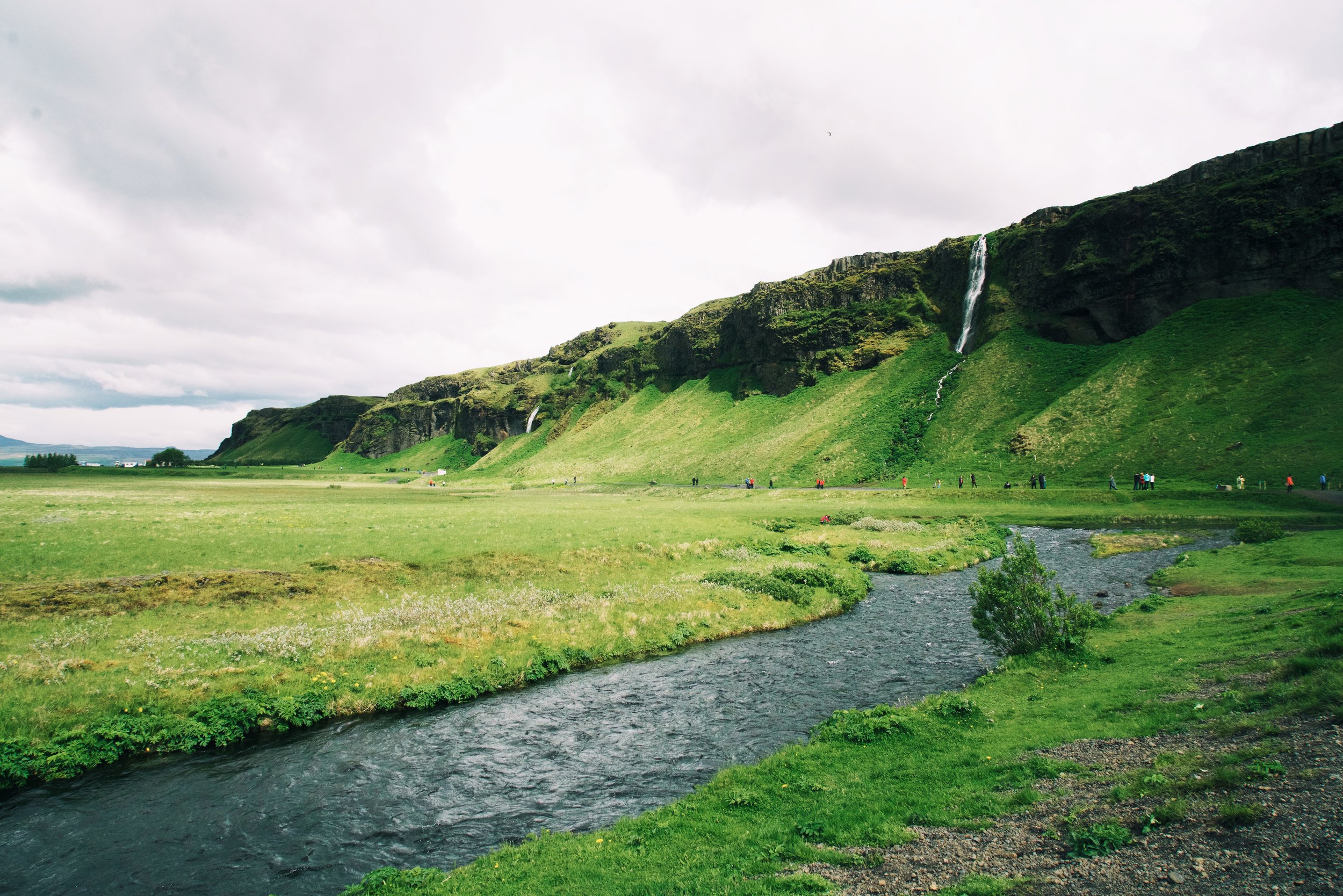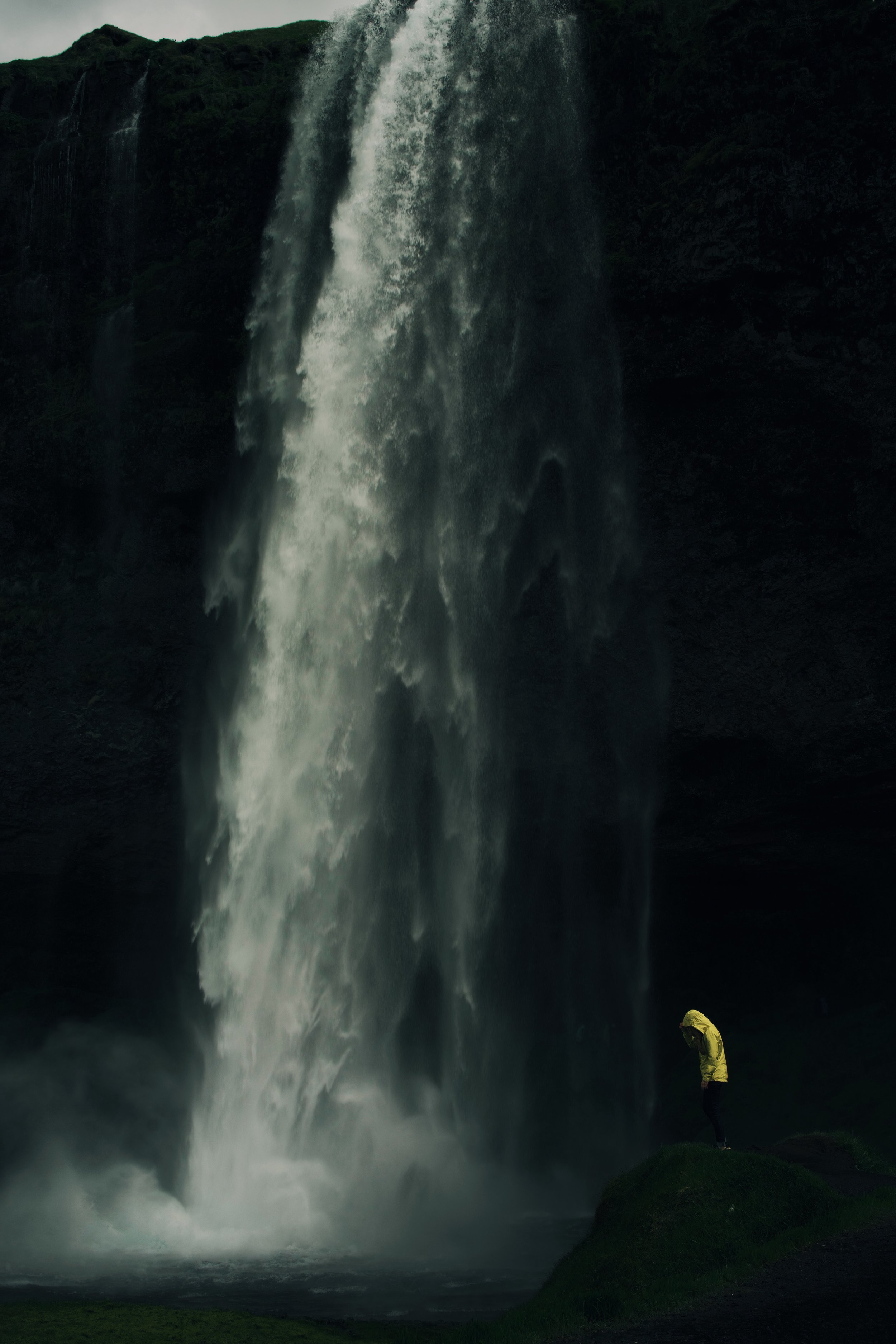 Little town on the south coast.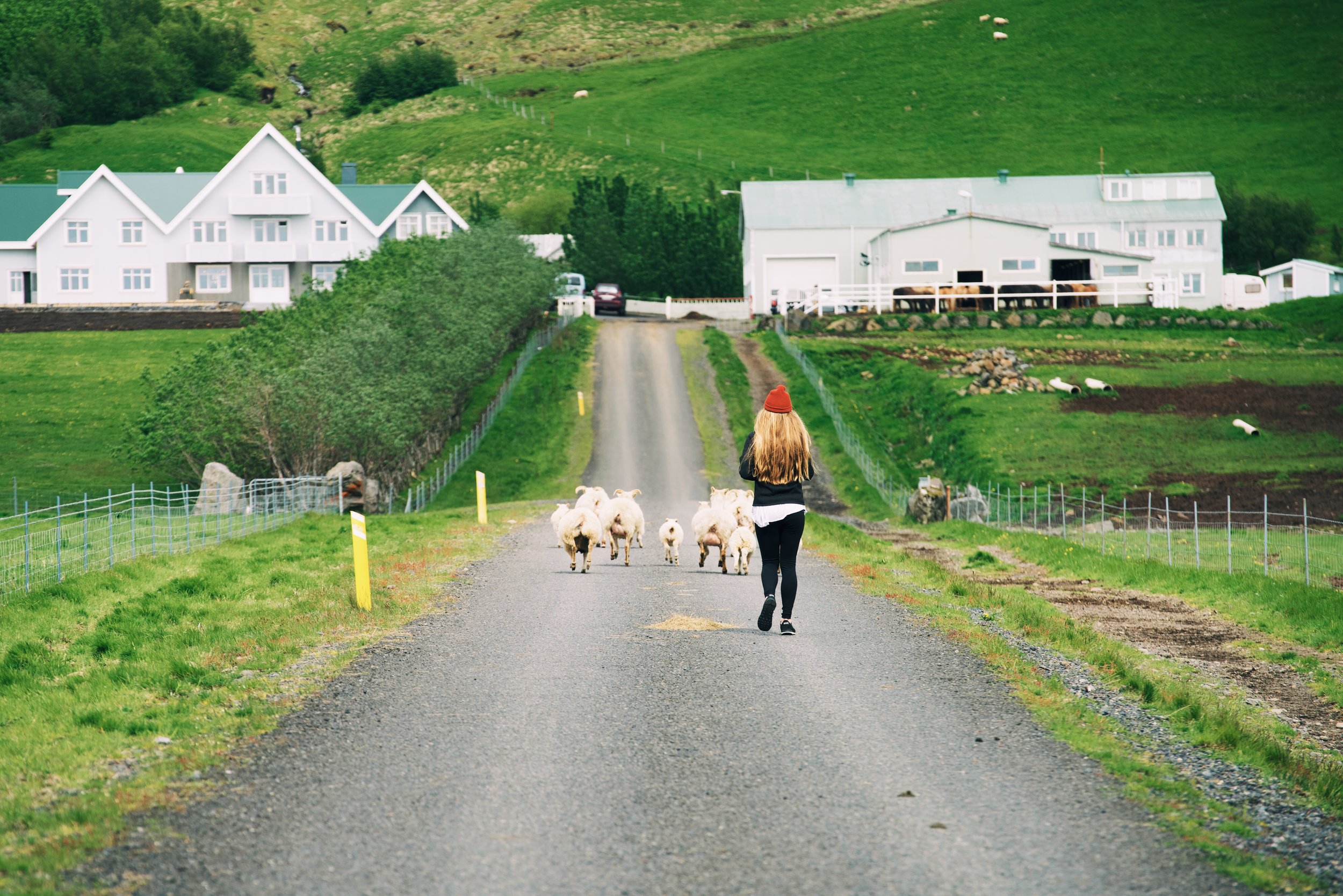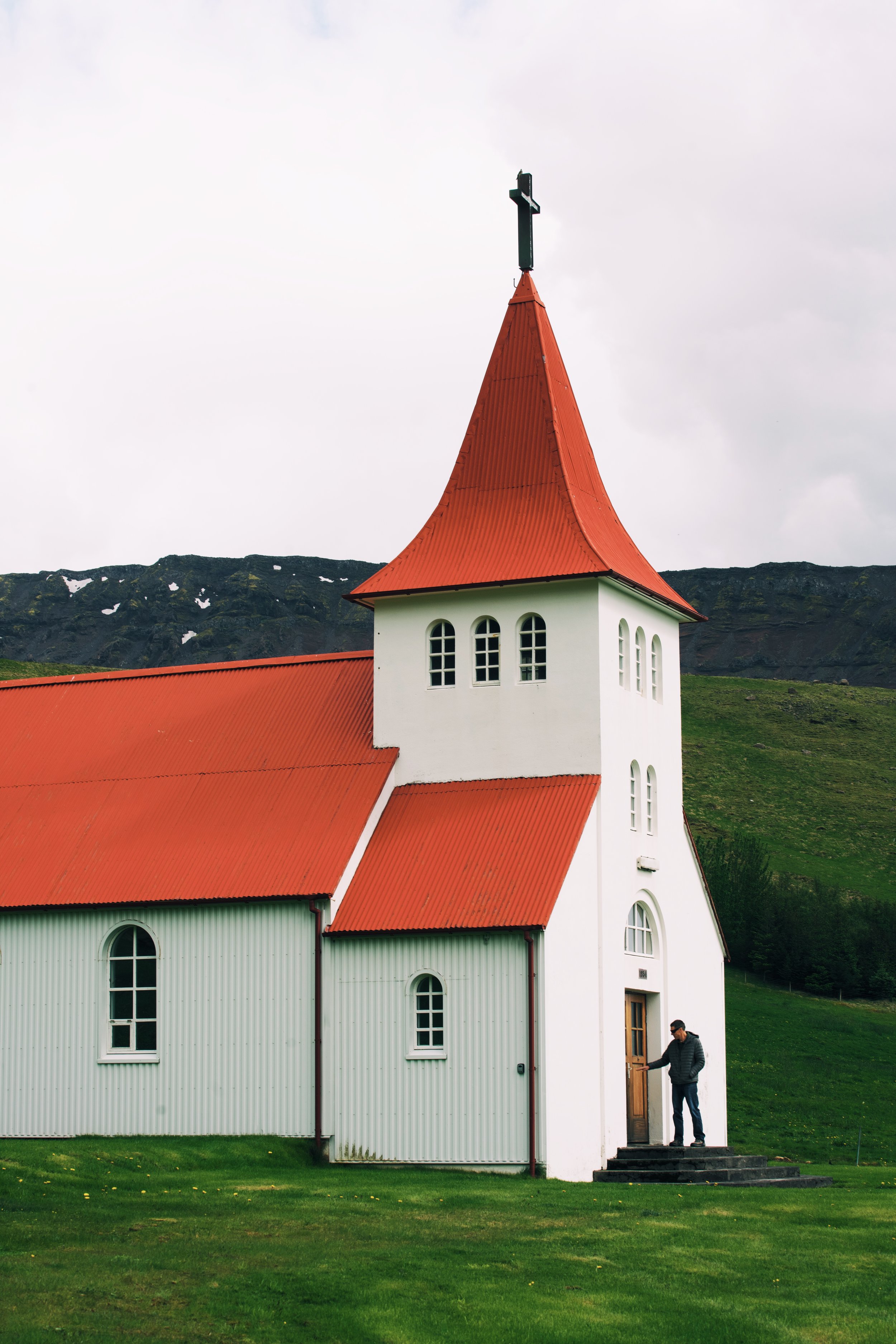 Stop at Country Hotel Anna for lunch- you won't be disappointed!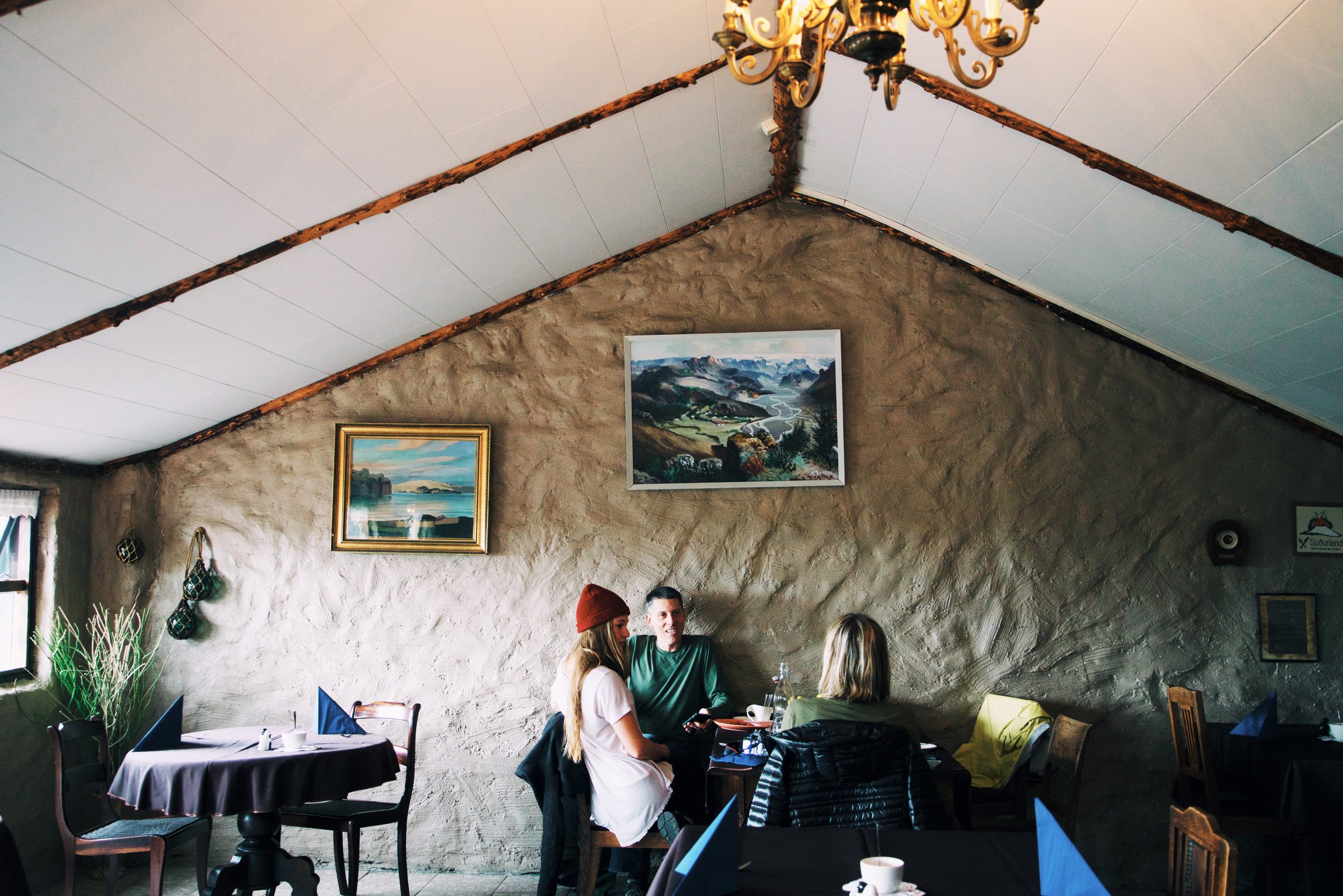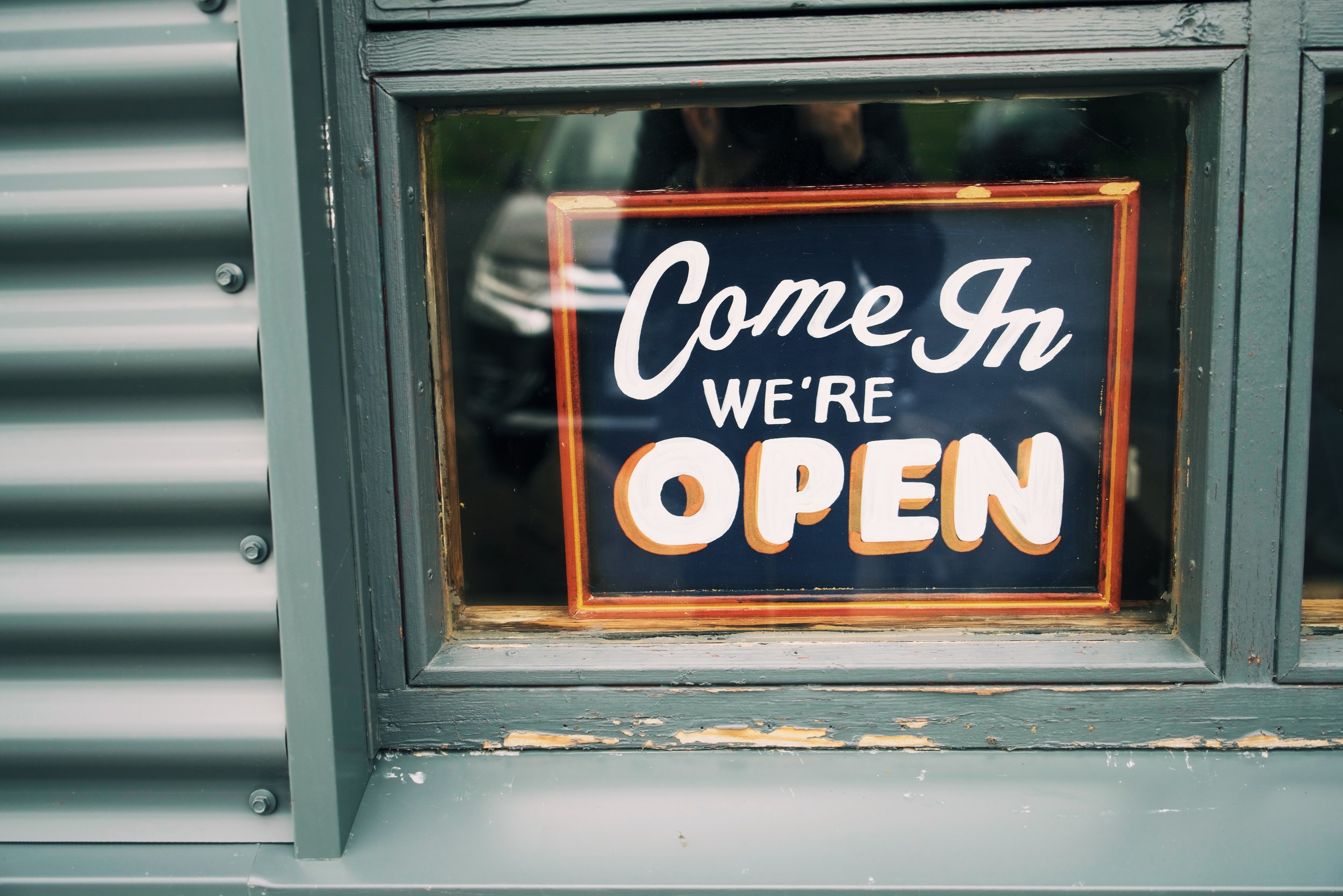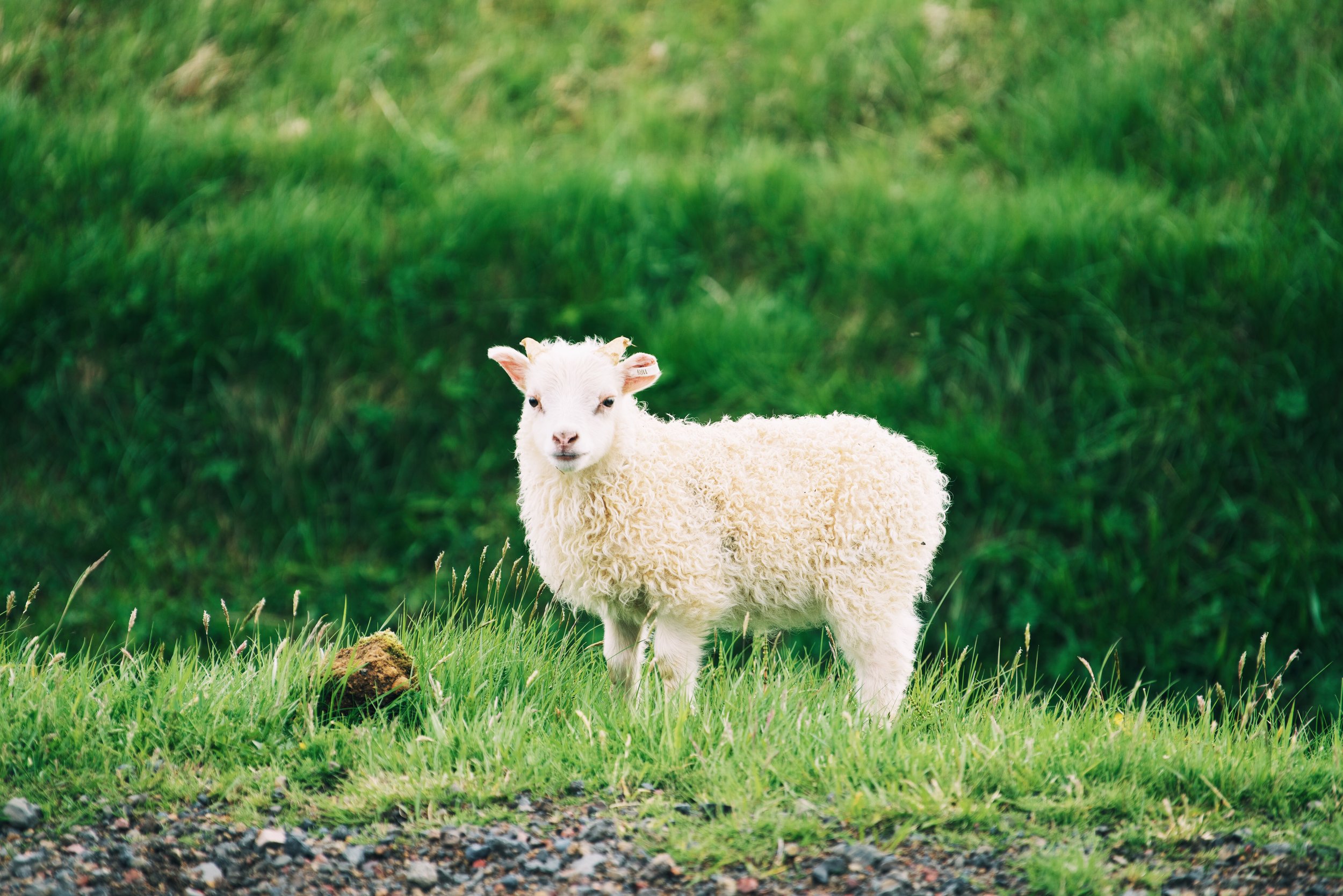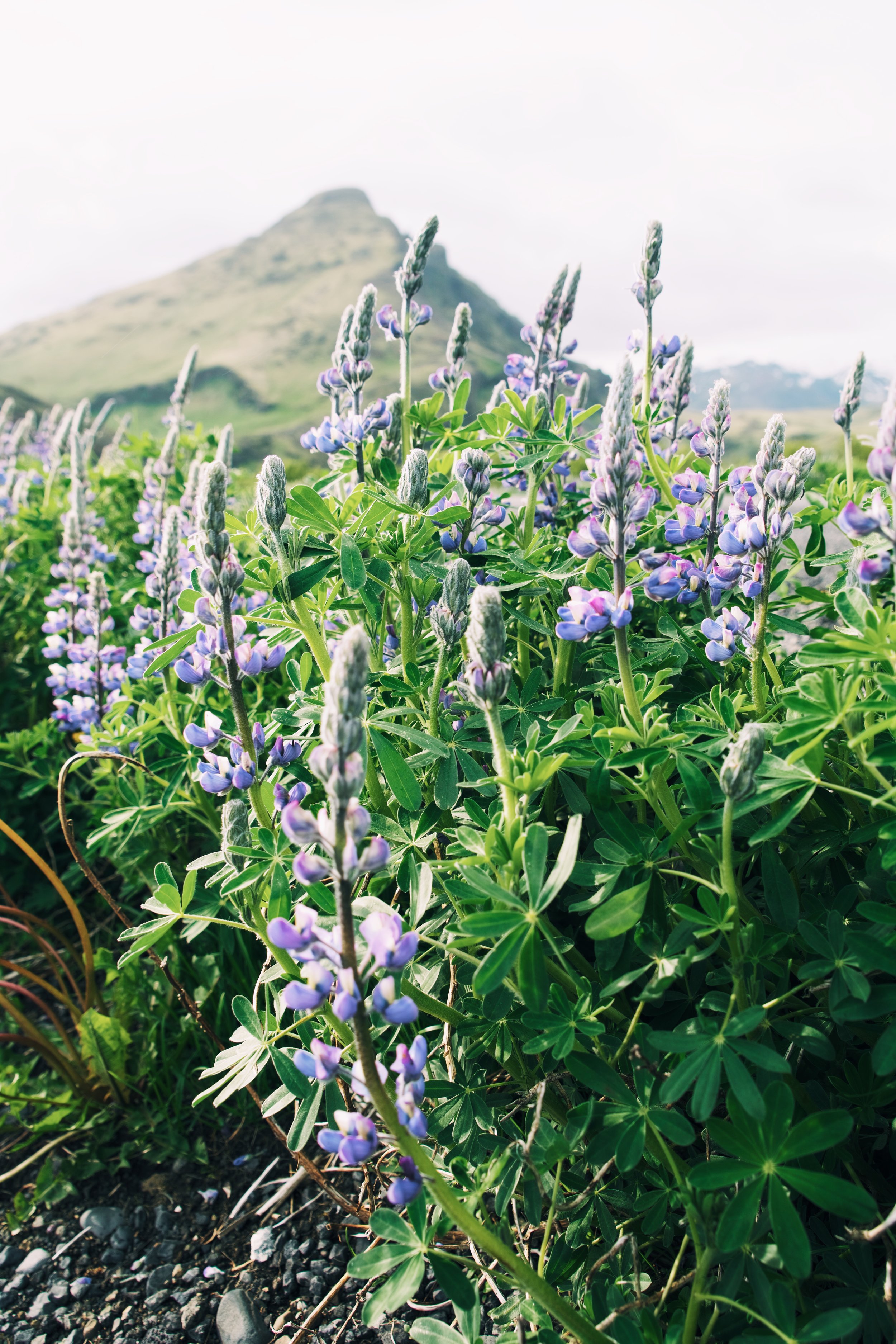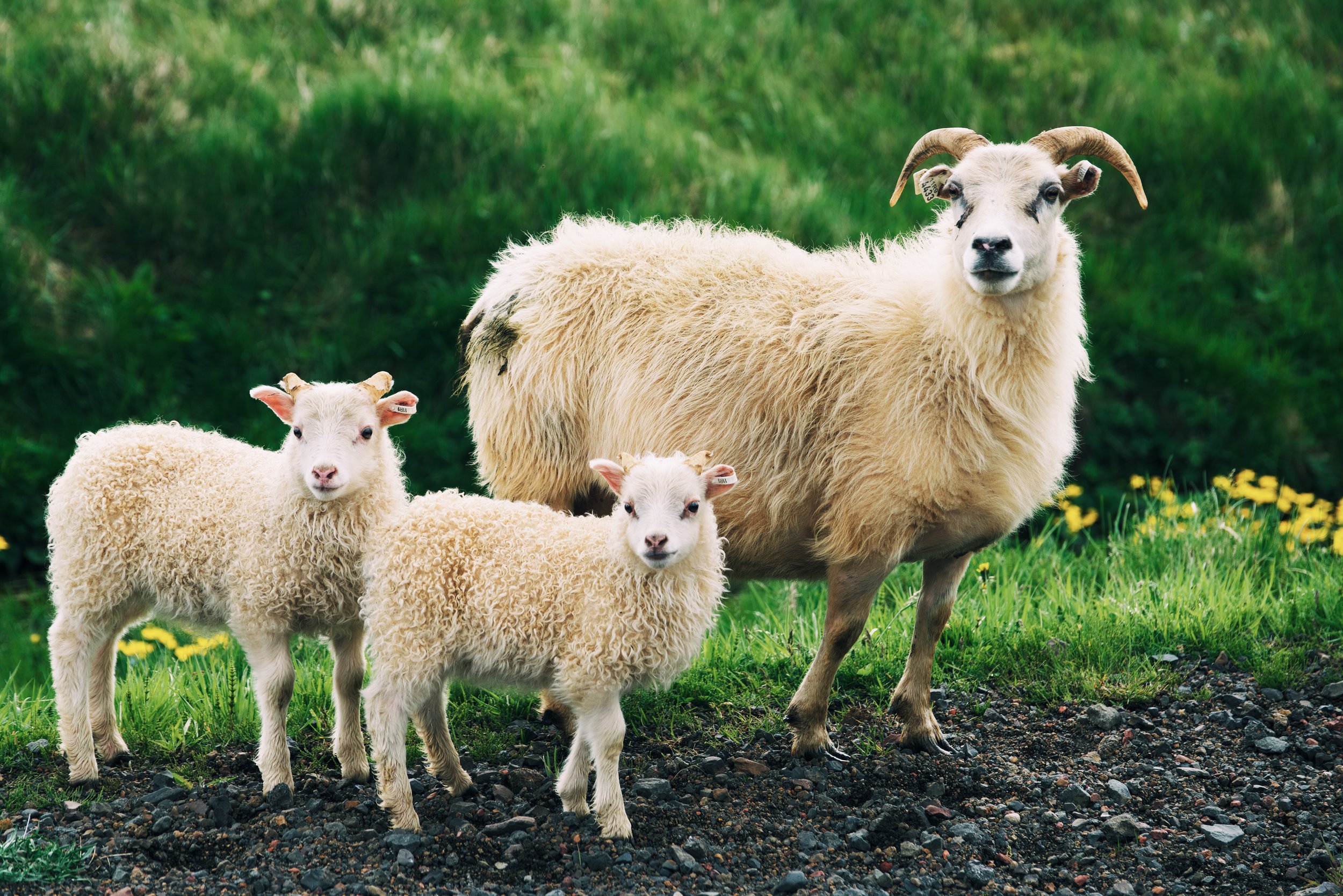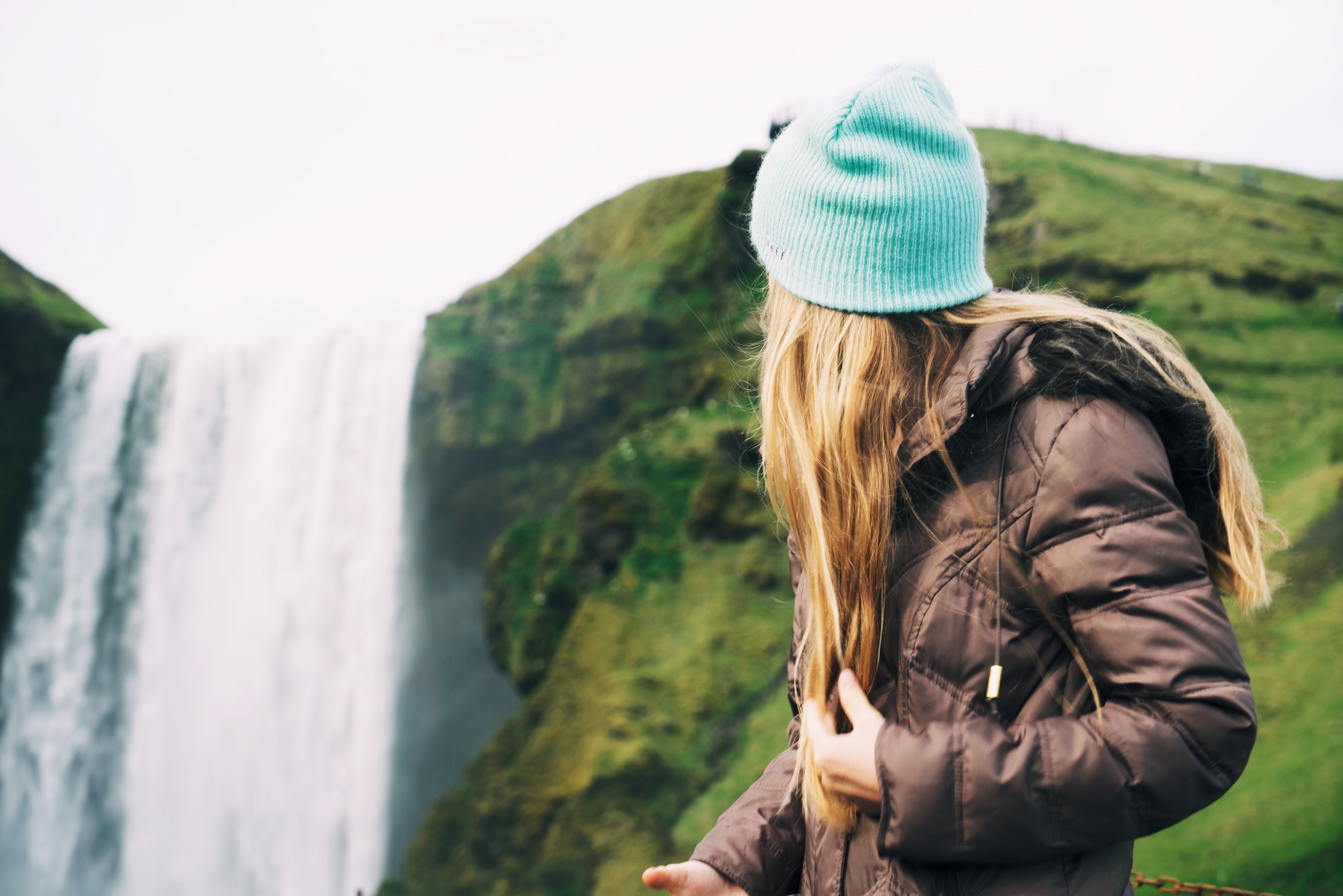 Driving along the south coast, stop at Solheimassadur glacier and the town of Vik. Even if you have some harsh weather, it's worth it to do the 15 minute walk onto the ice. Just don't go too far without a guide. 😉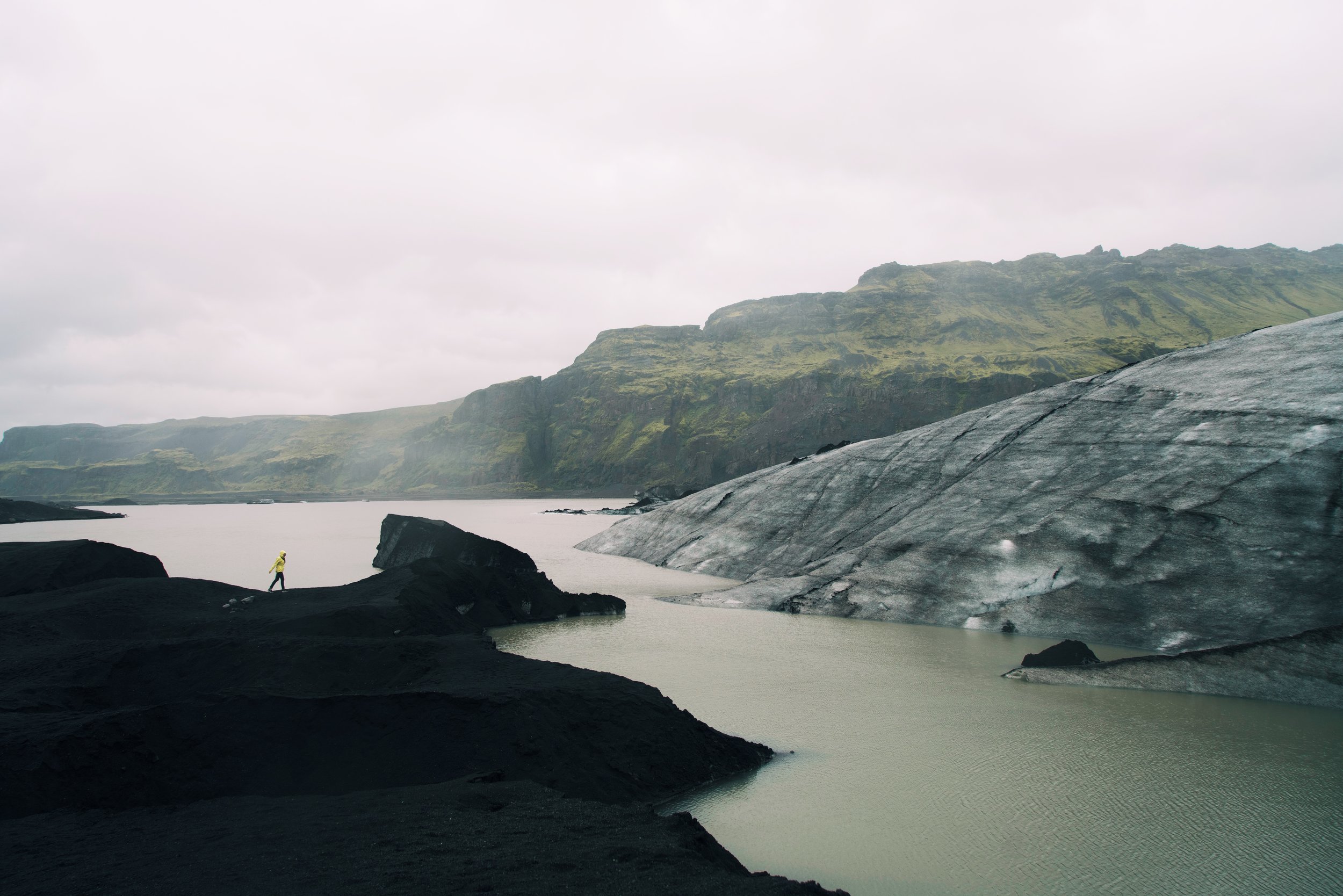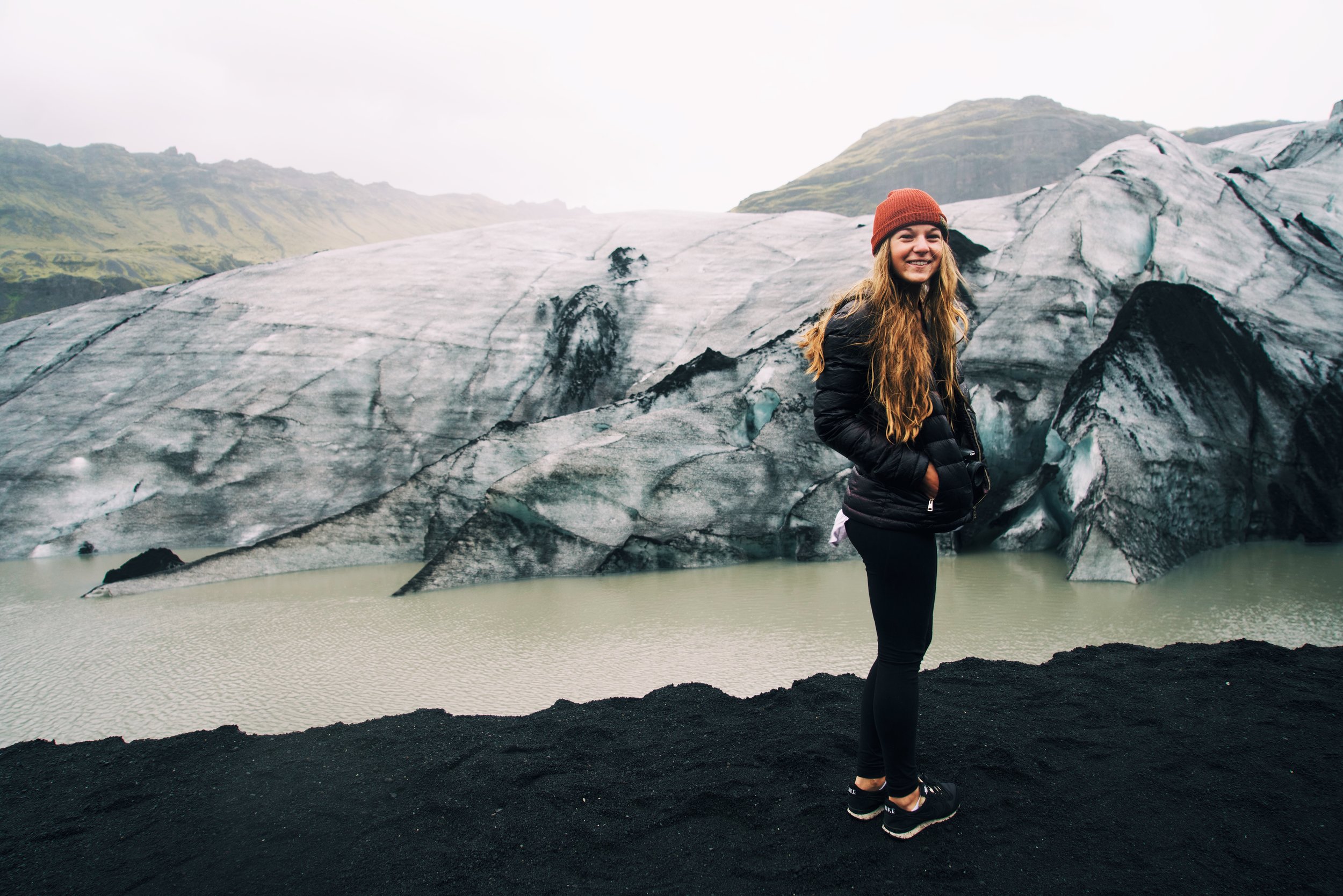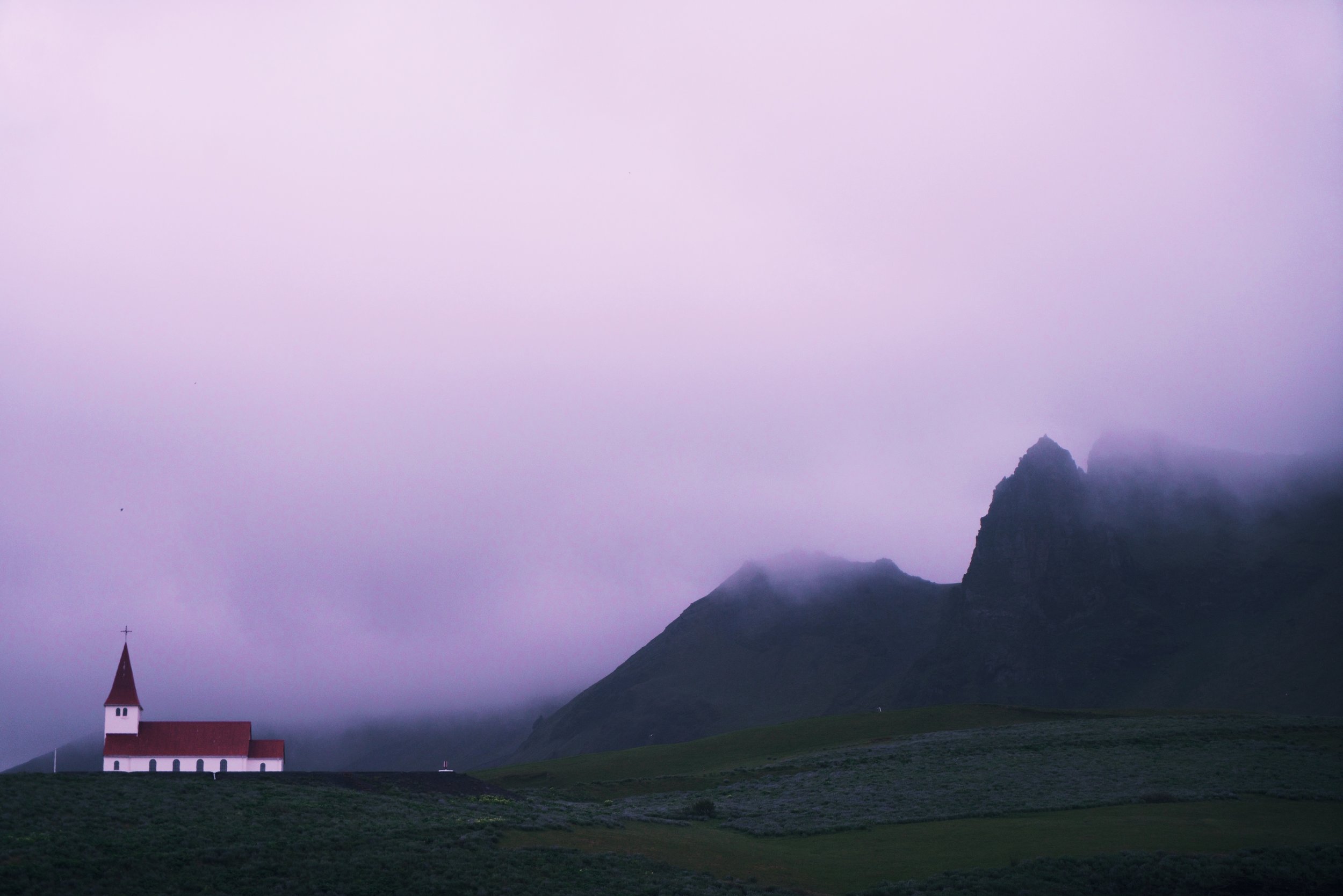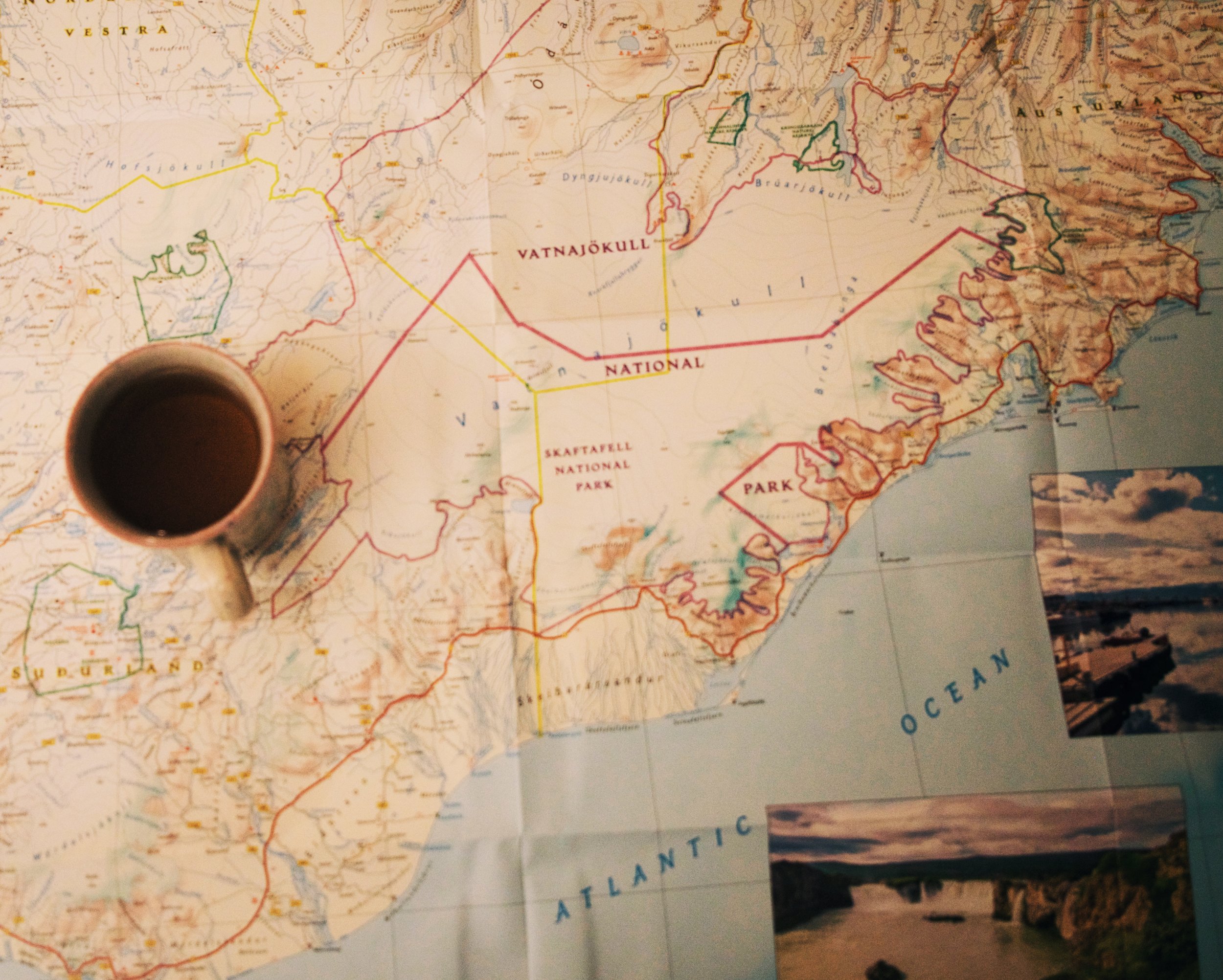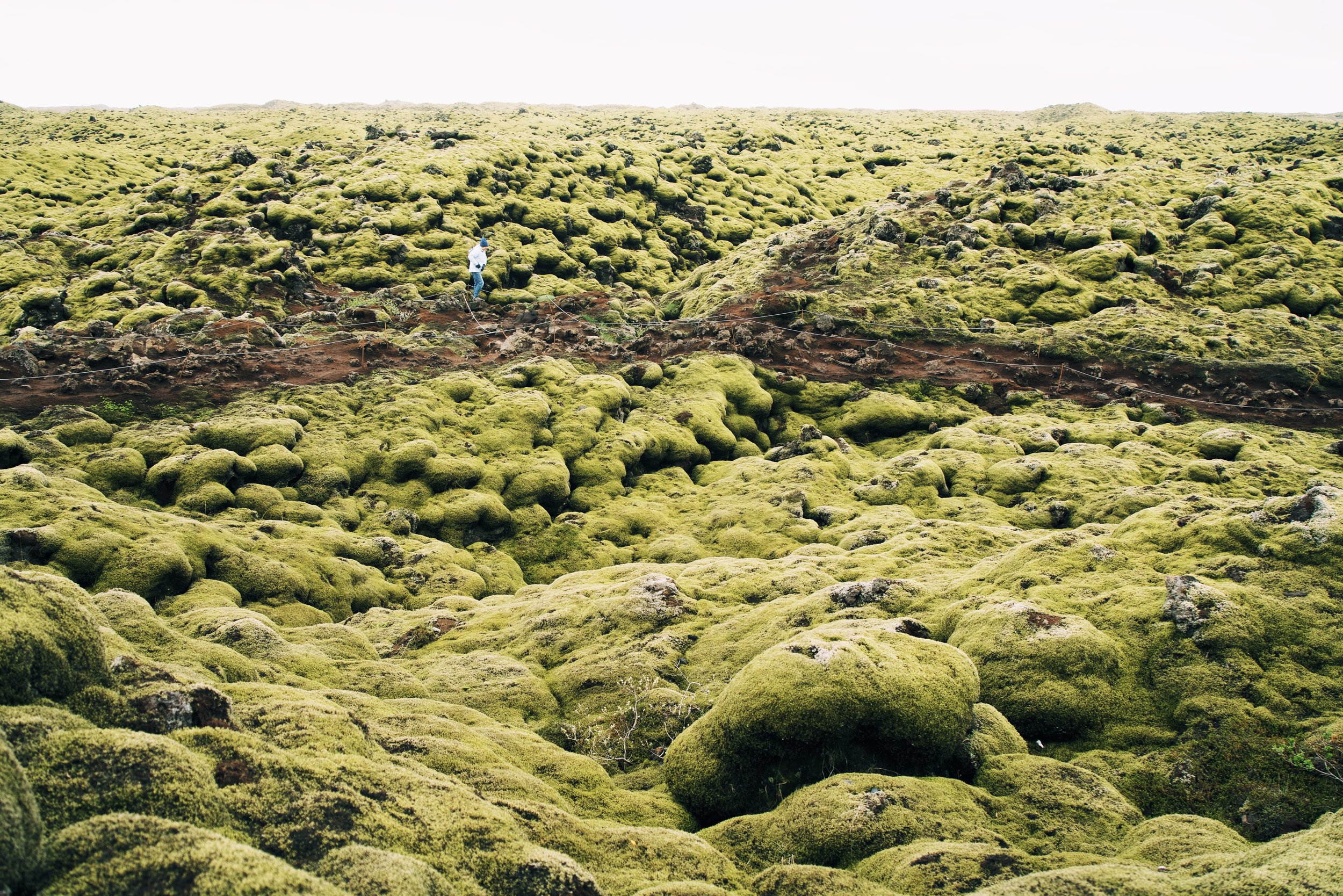 Fjaðrárgljúfur was one of my favorite spots on this trip. It's a breathtaking canyon with multiple rivers streaming together into one. I loved the amount of color I saw here from nature alone. This place is a must see.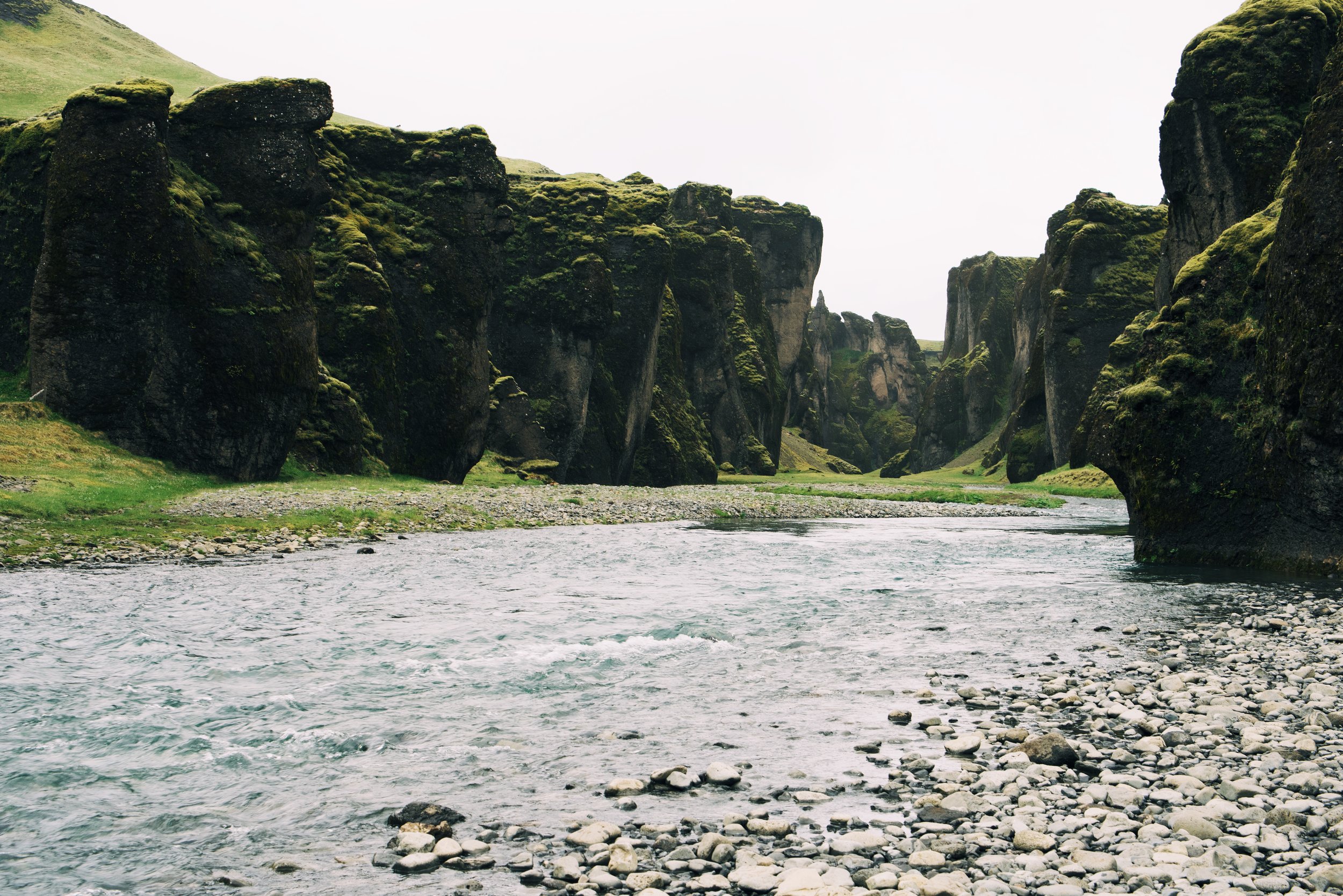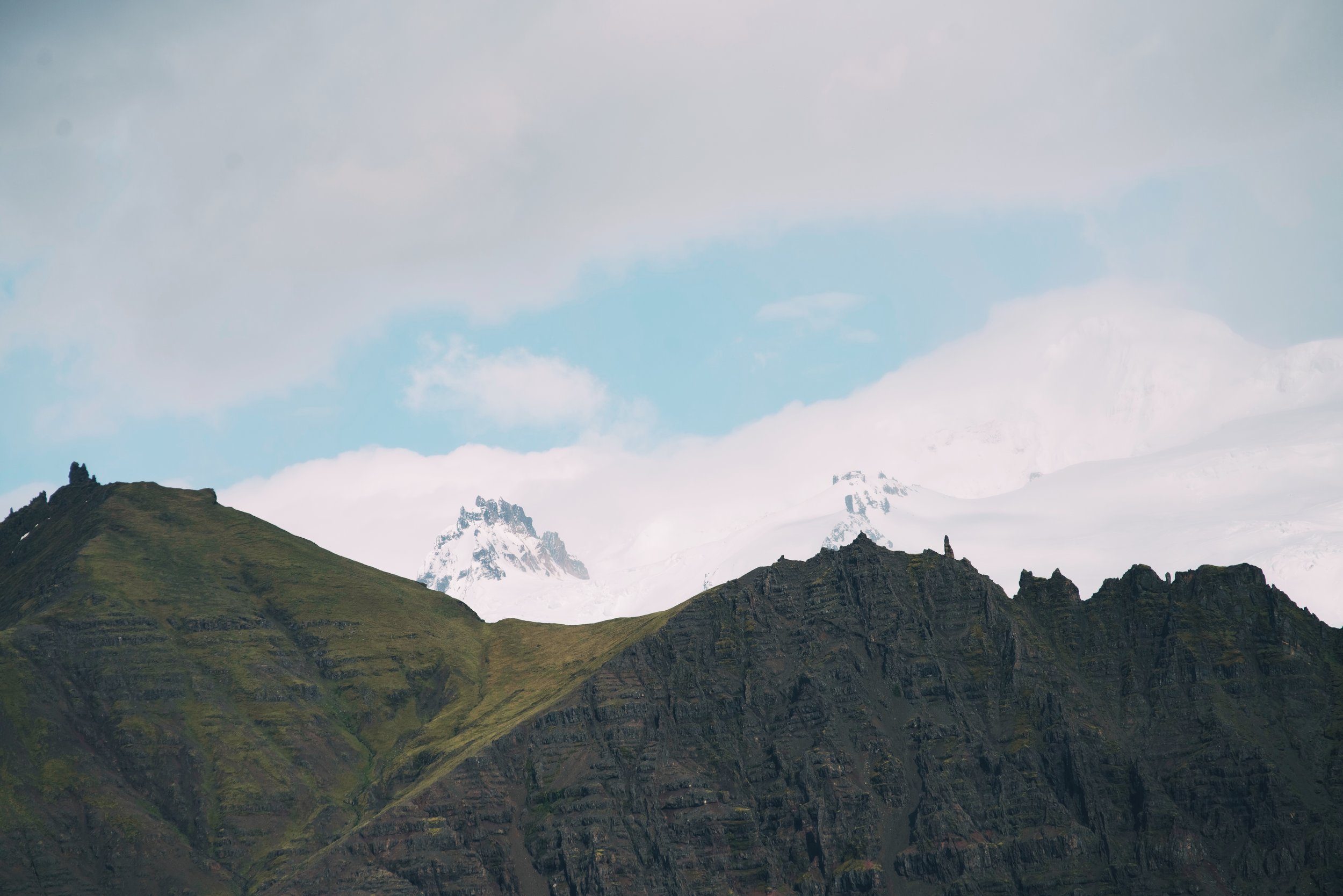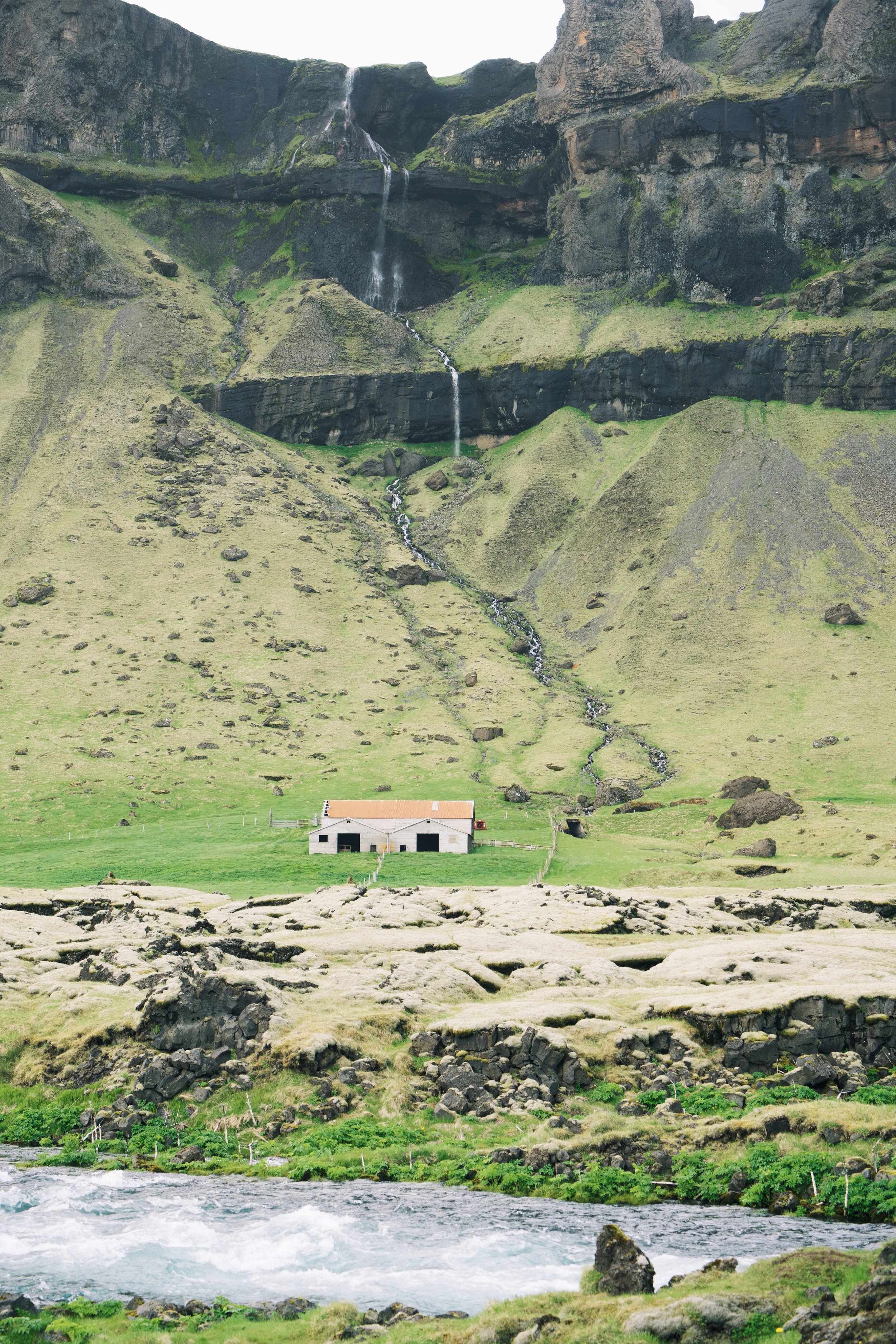 The glacier lagoon is also a must-see. There are icebergs drifting off a massive glacier into the ocean year round.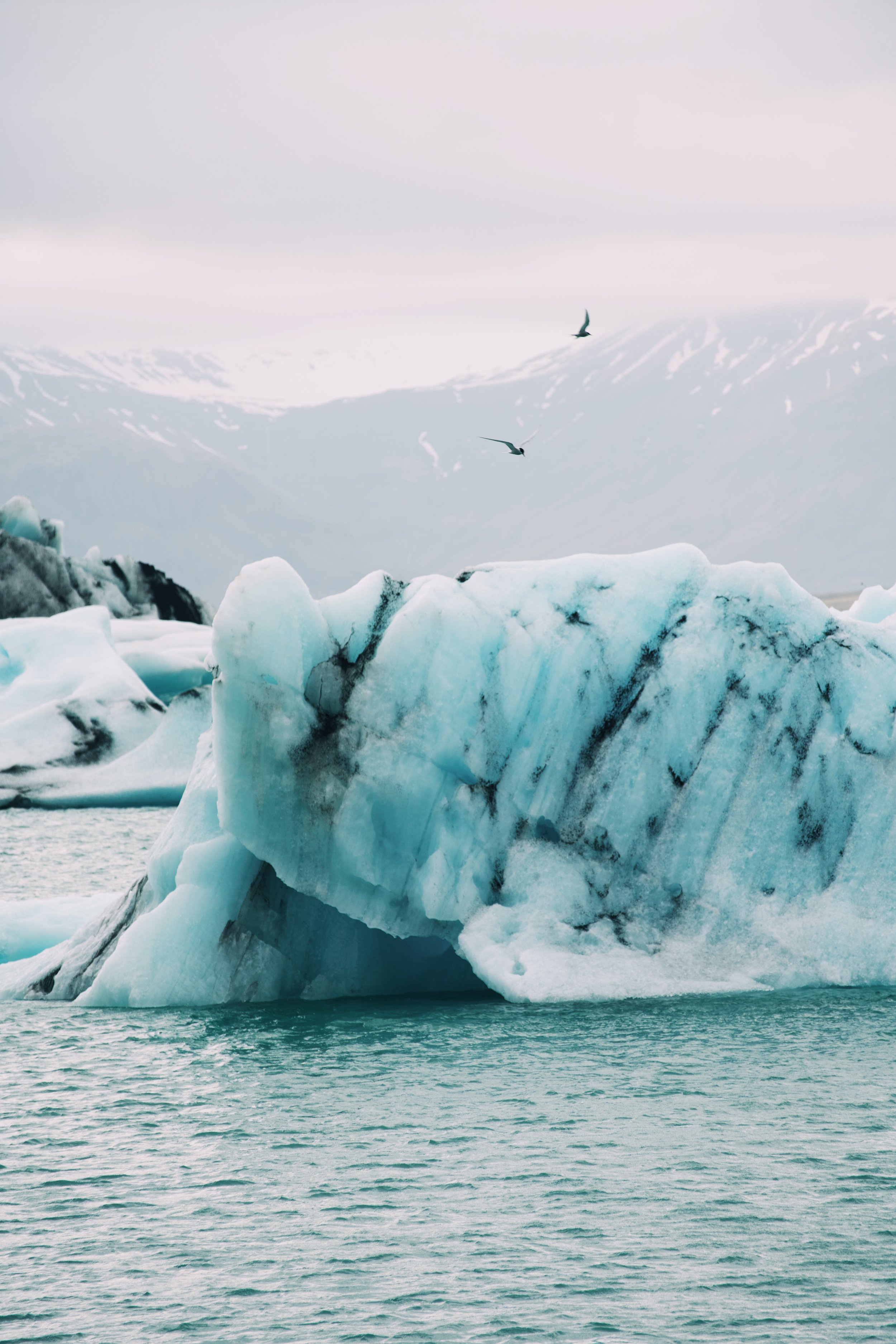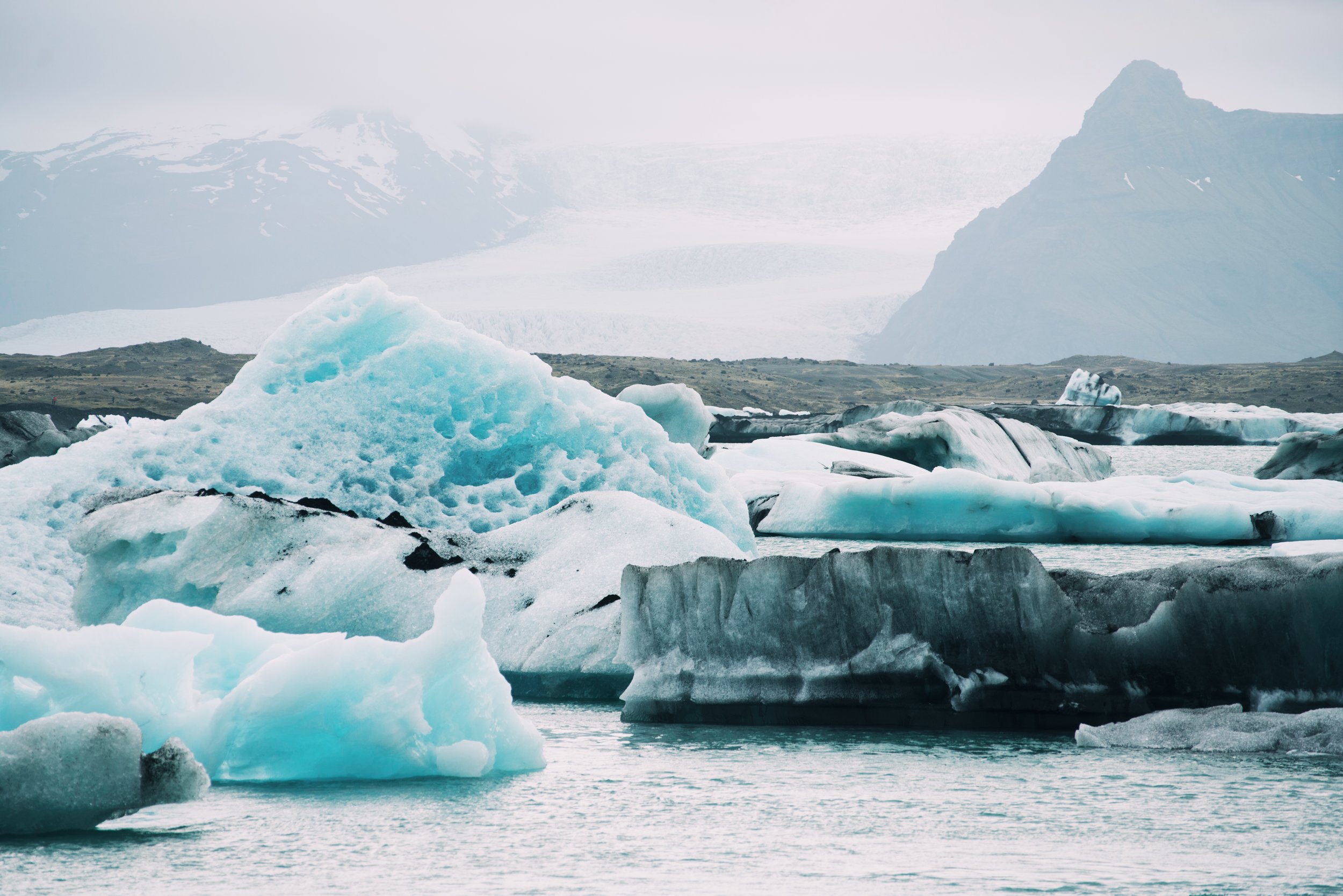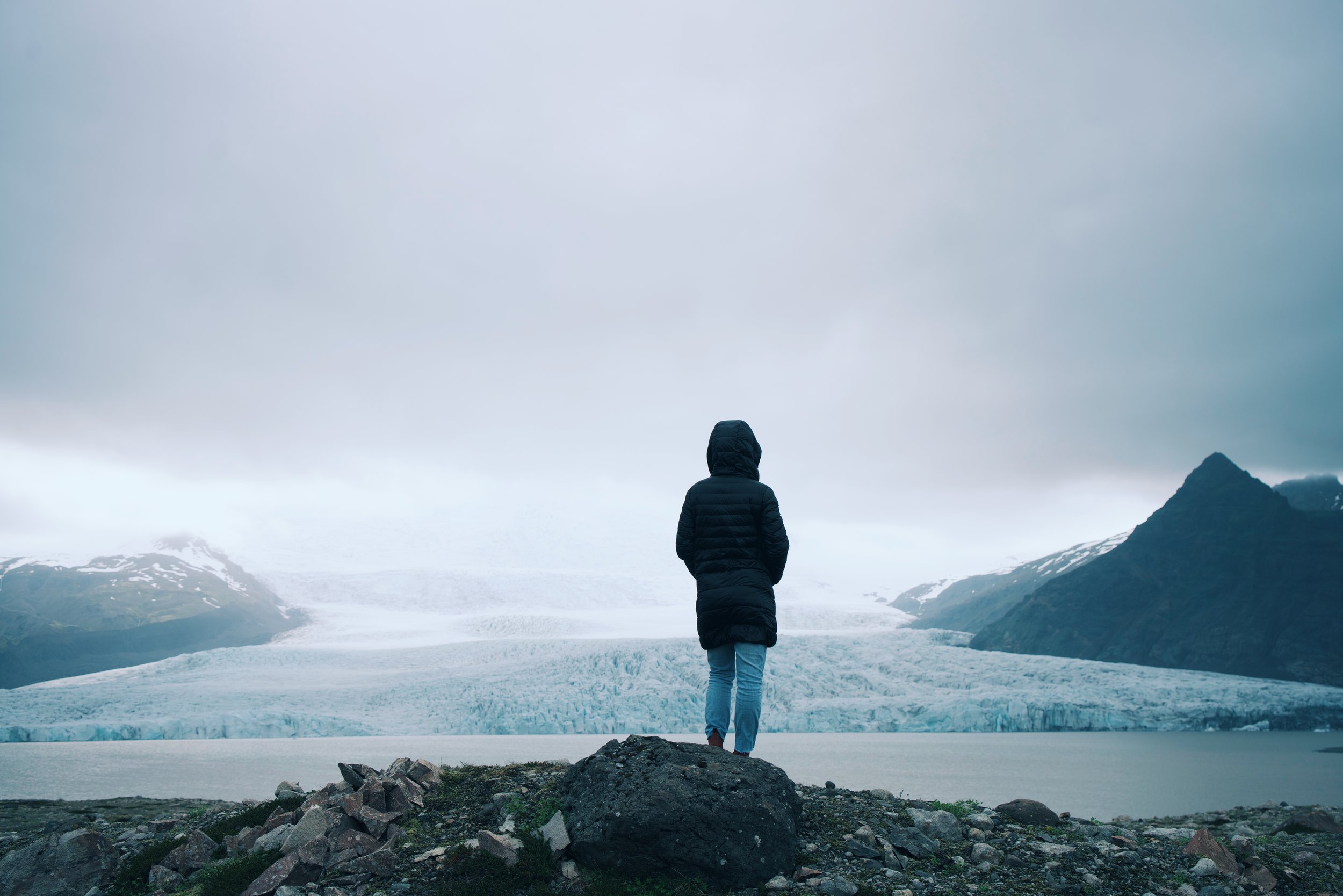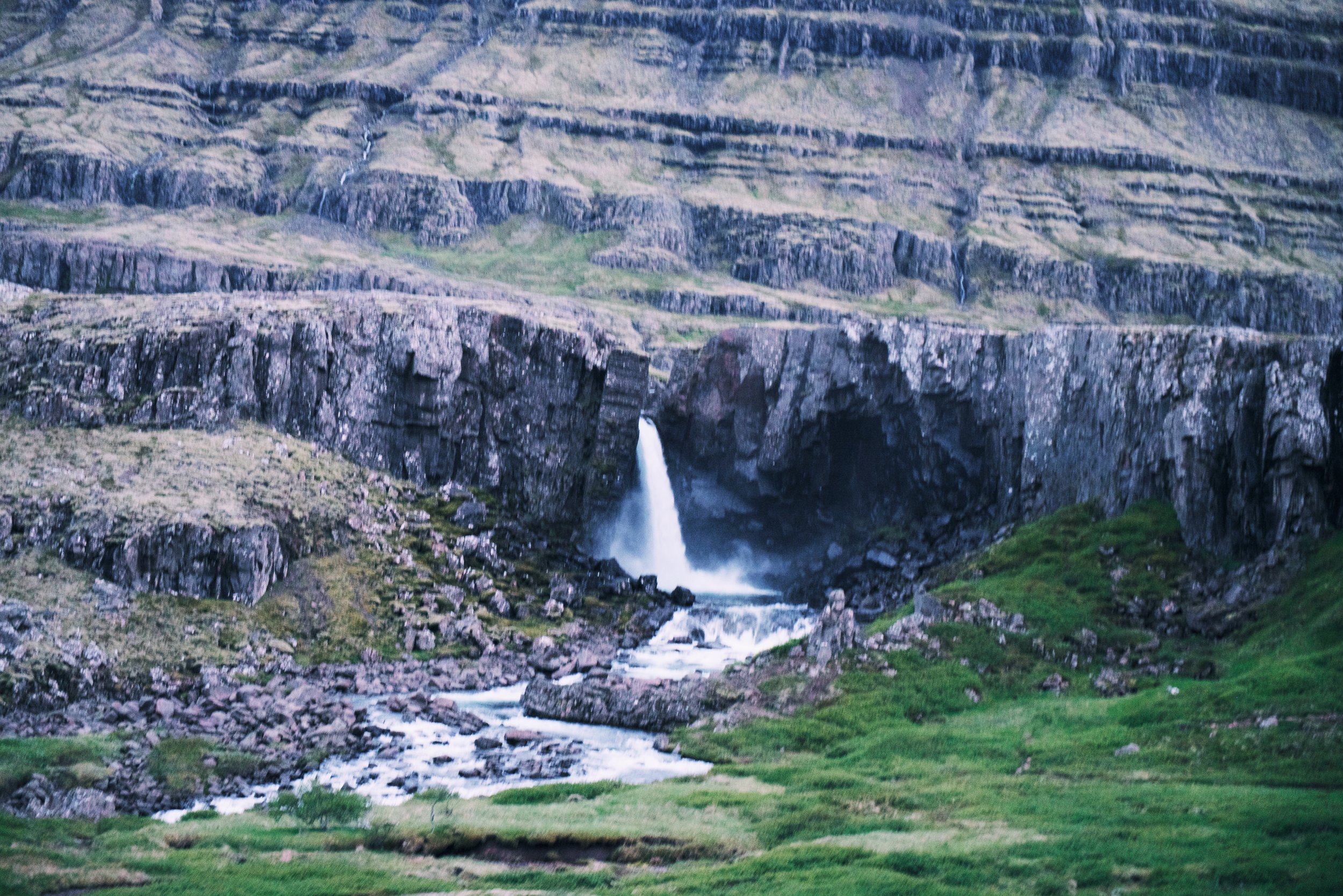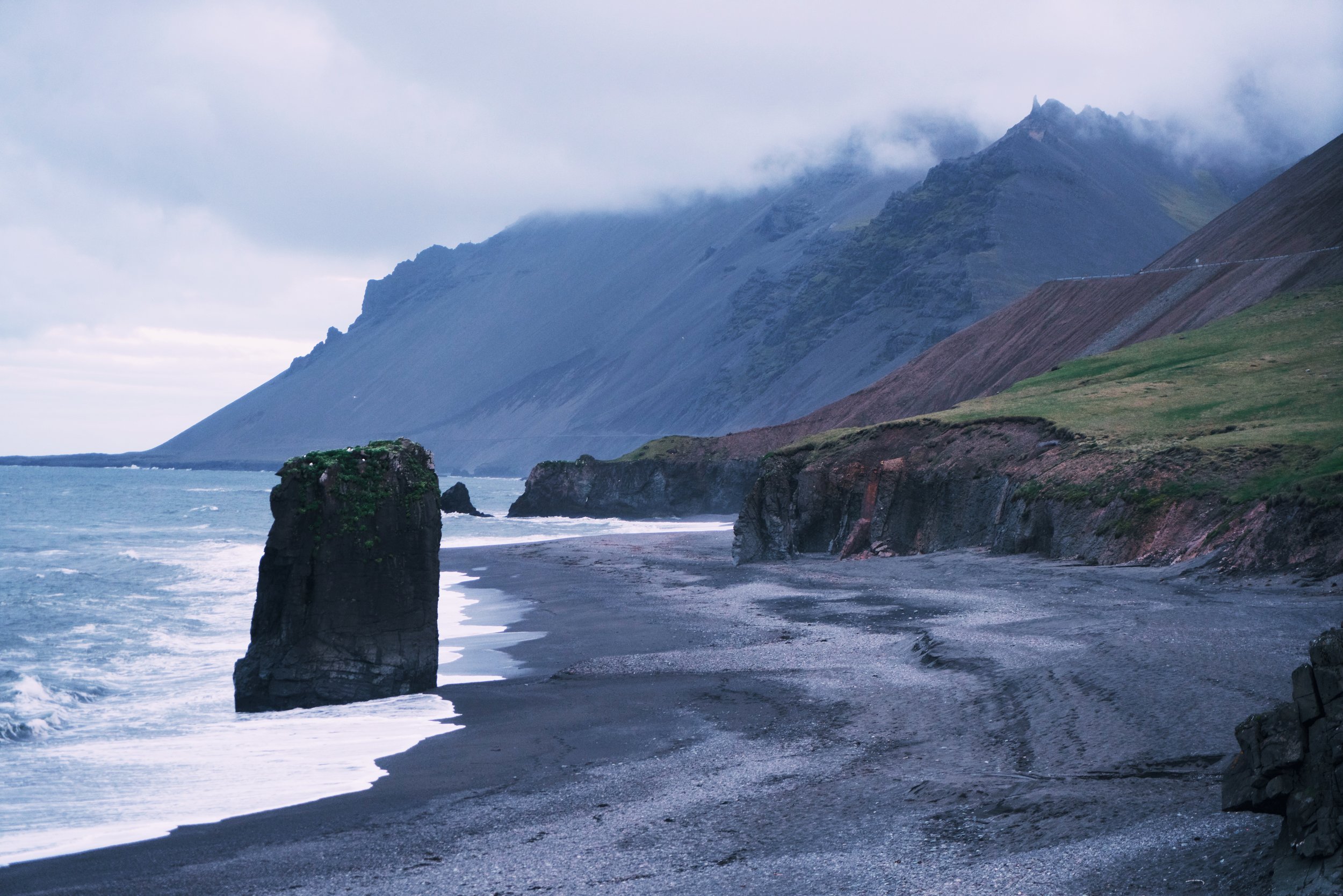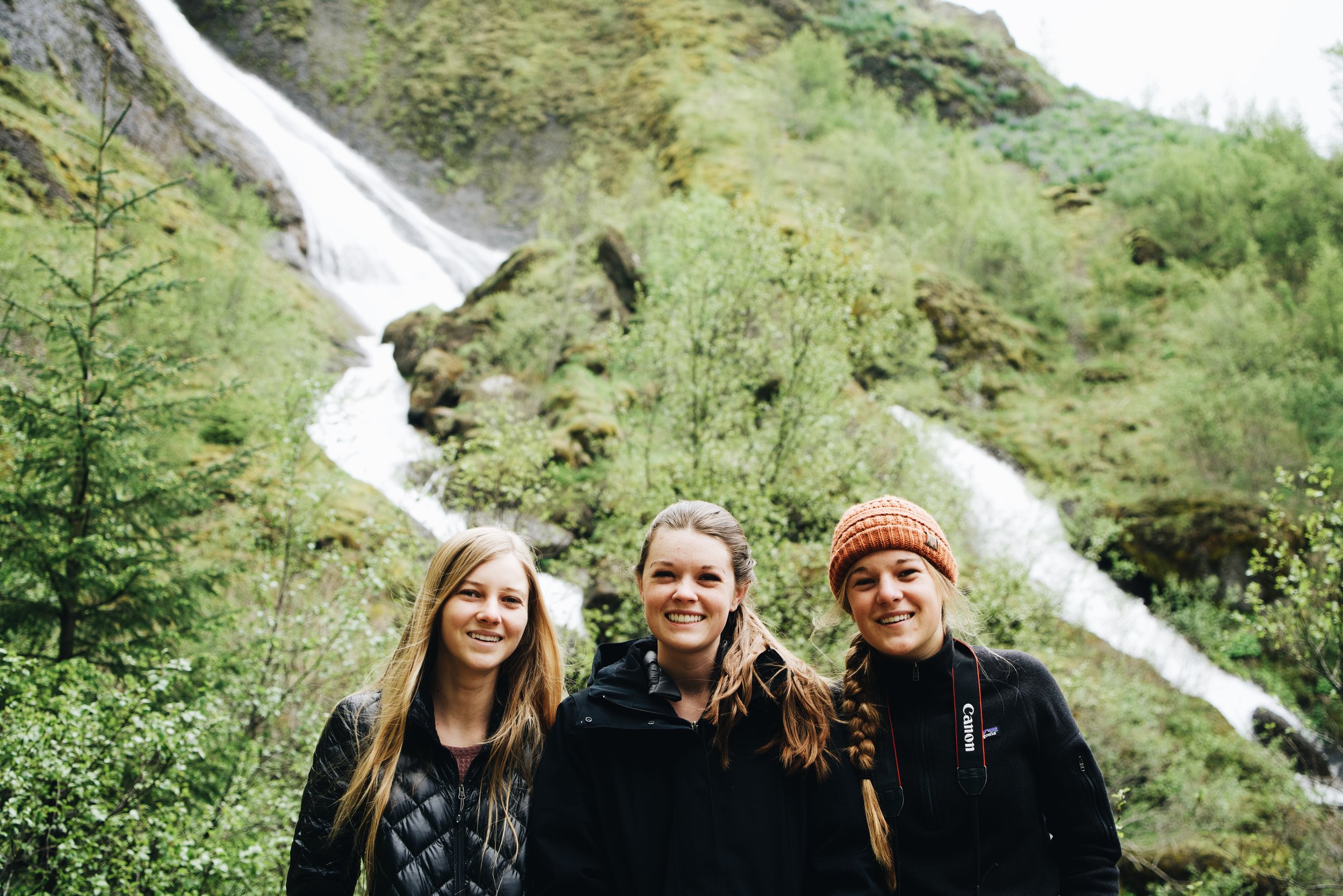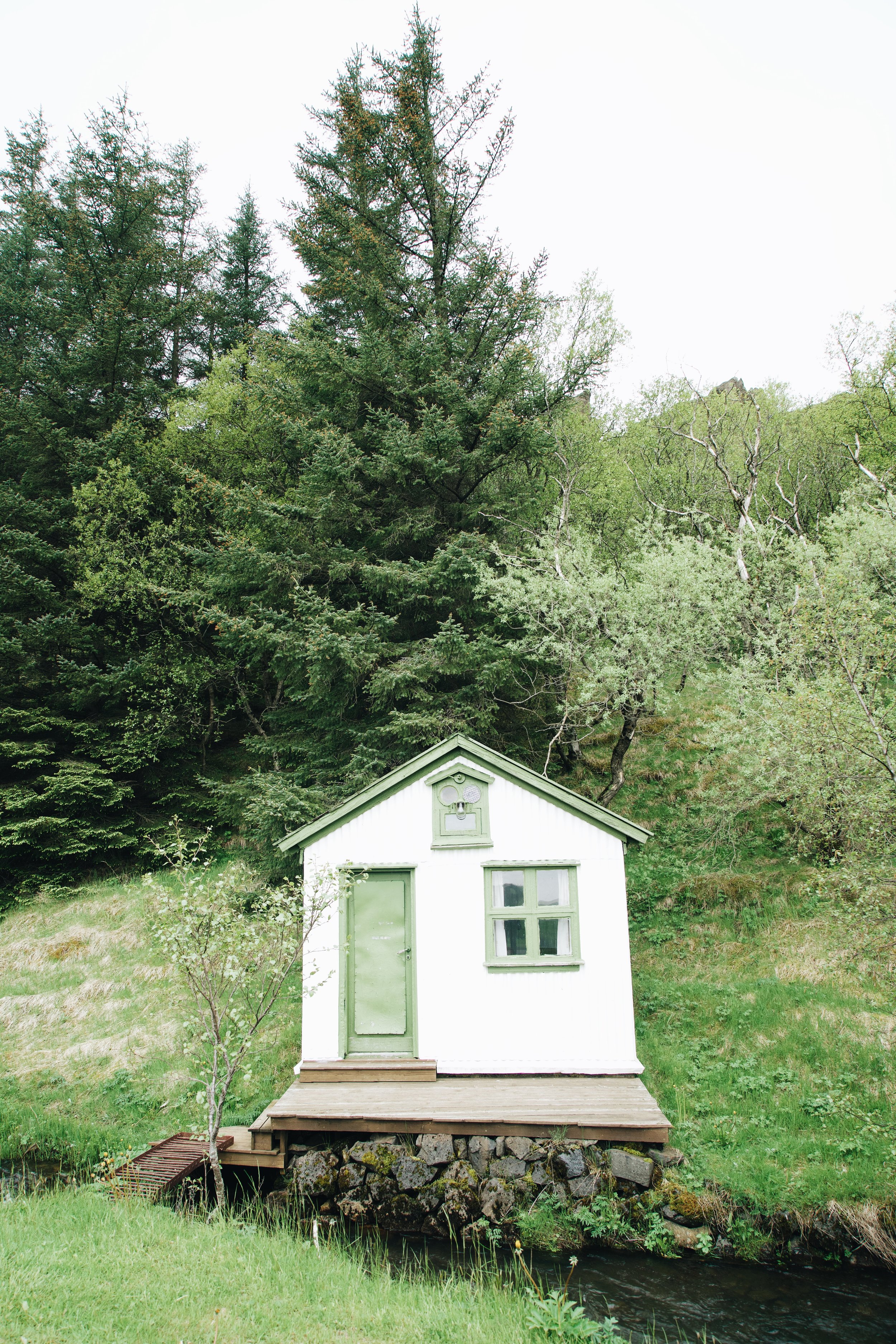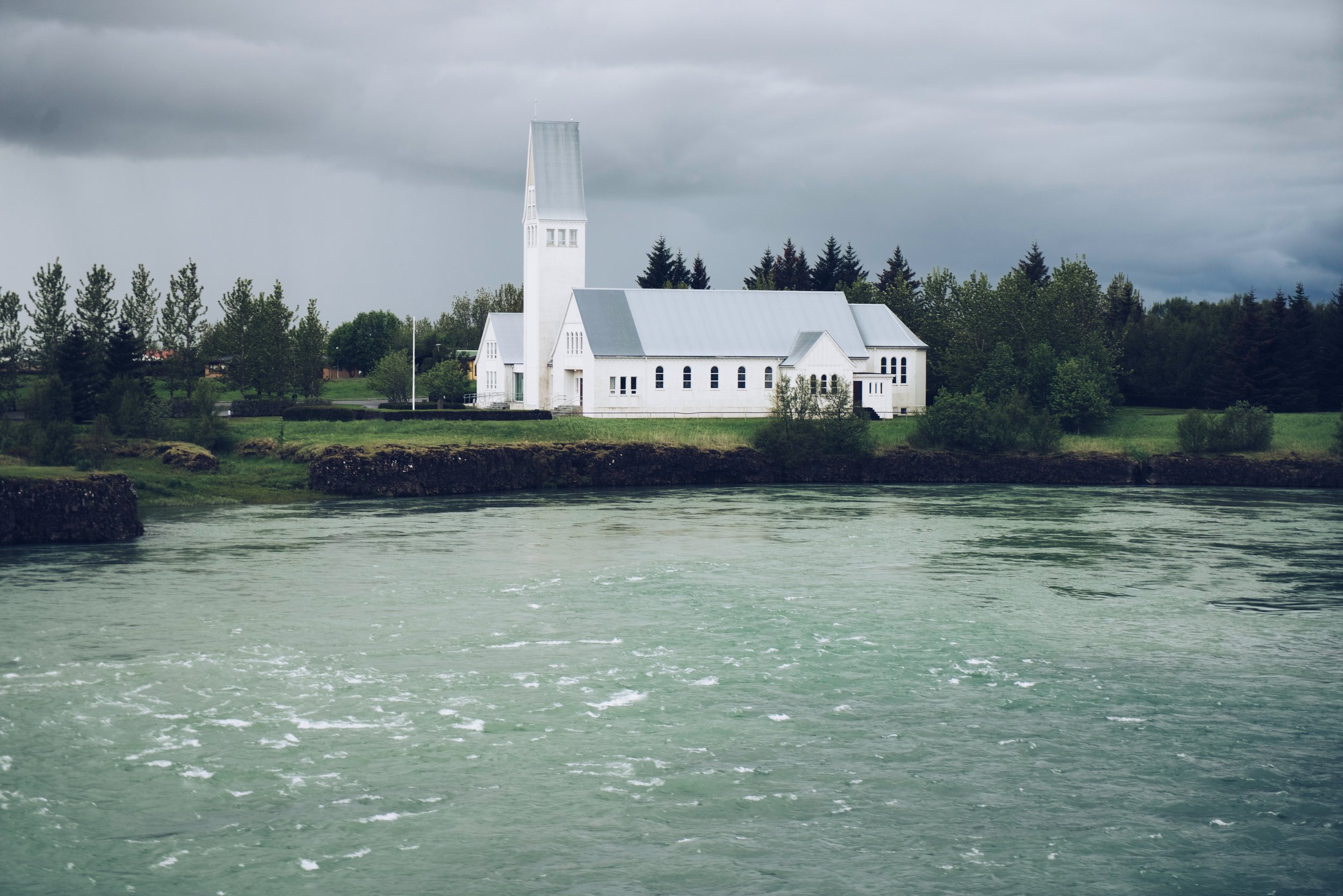 And you drive in and out of Egilstaddir, be on the lookout for reindeer! My dad saw a group of them right outside the town.
This cafe is a great spot to defrost and enjoy a cozy meal new Egilstaddir. It seemed to be a local favorite, and they serve delicious soup and Icelandic pastries. Bokakaffi was full of secondhand books and records, and the owner guided us to the next thing on our bucket list: find puffins.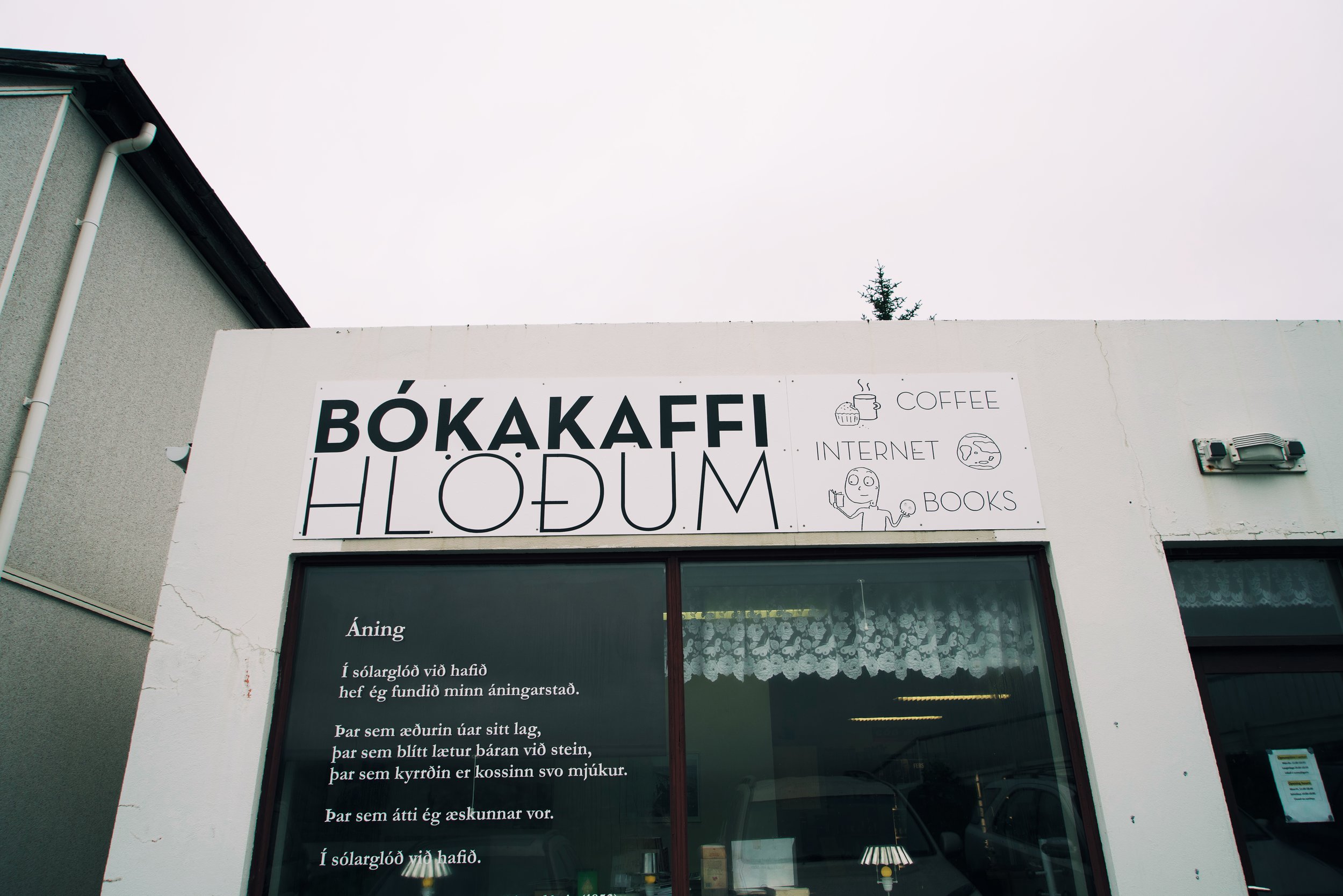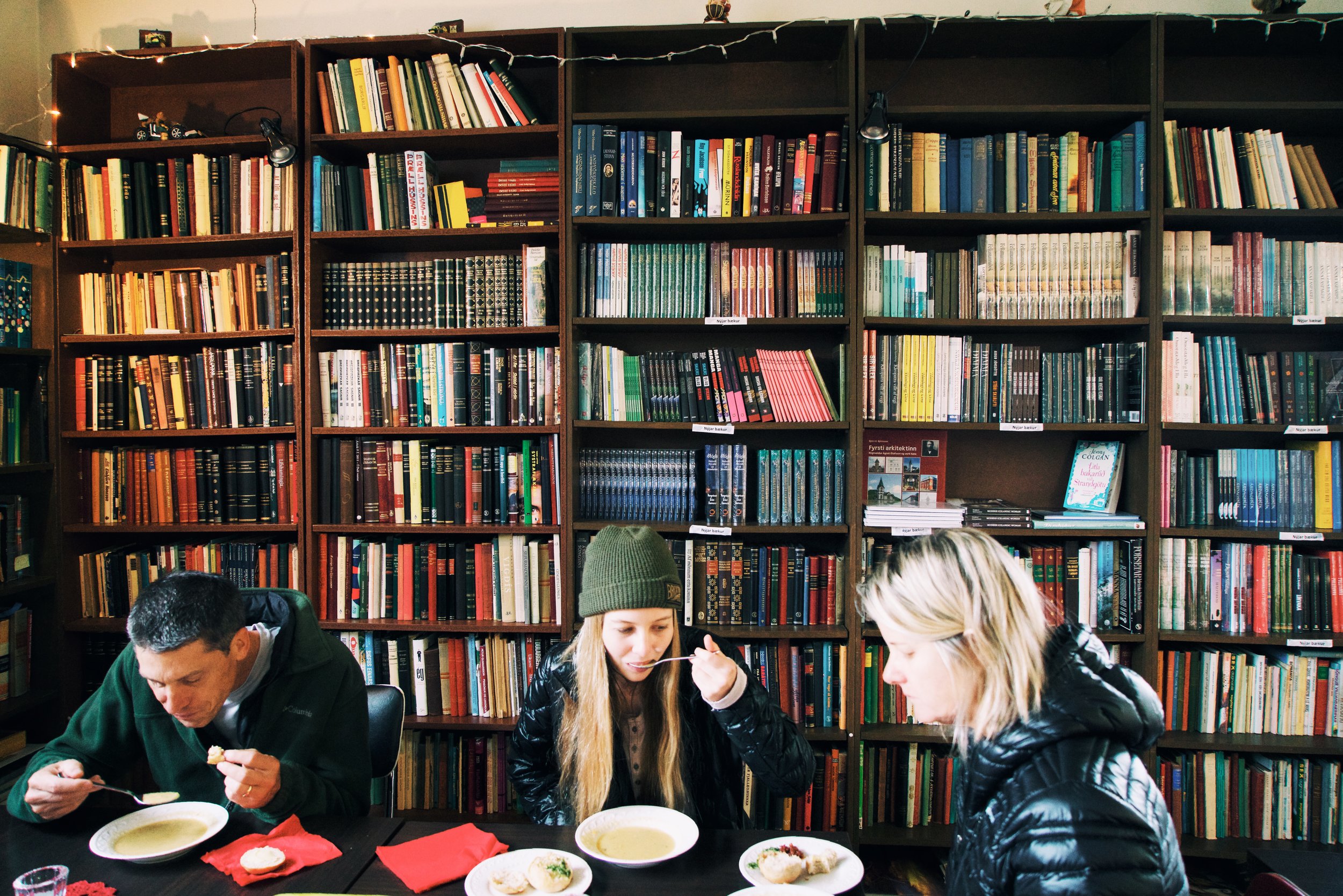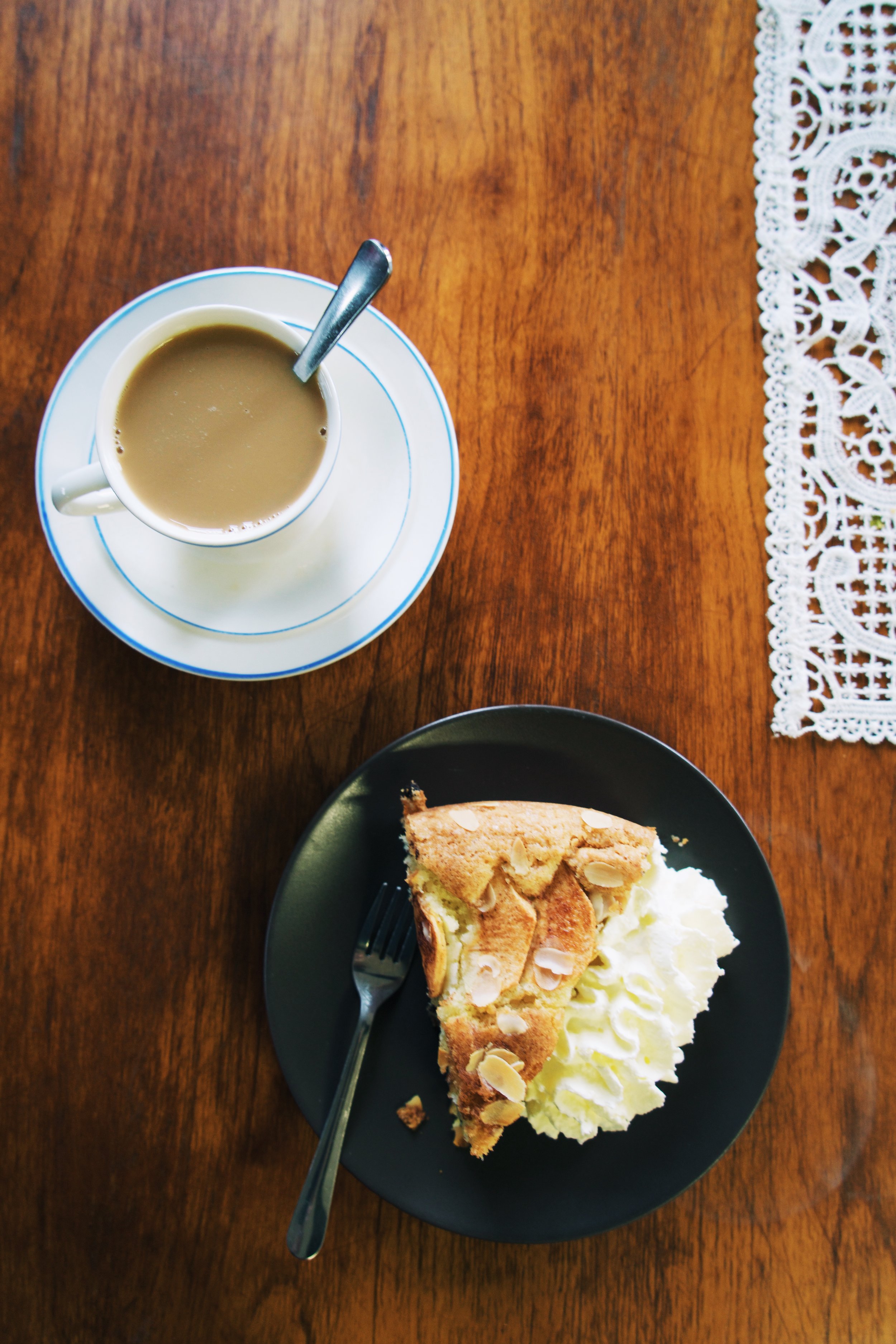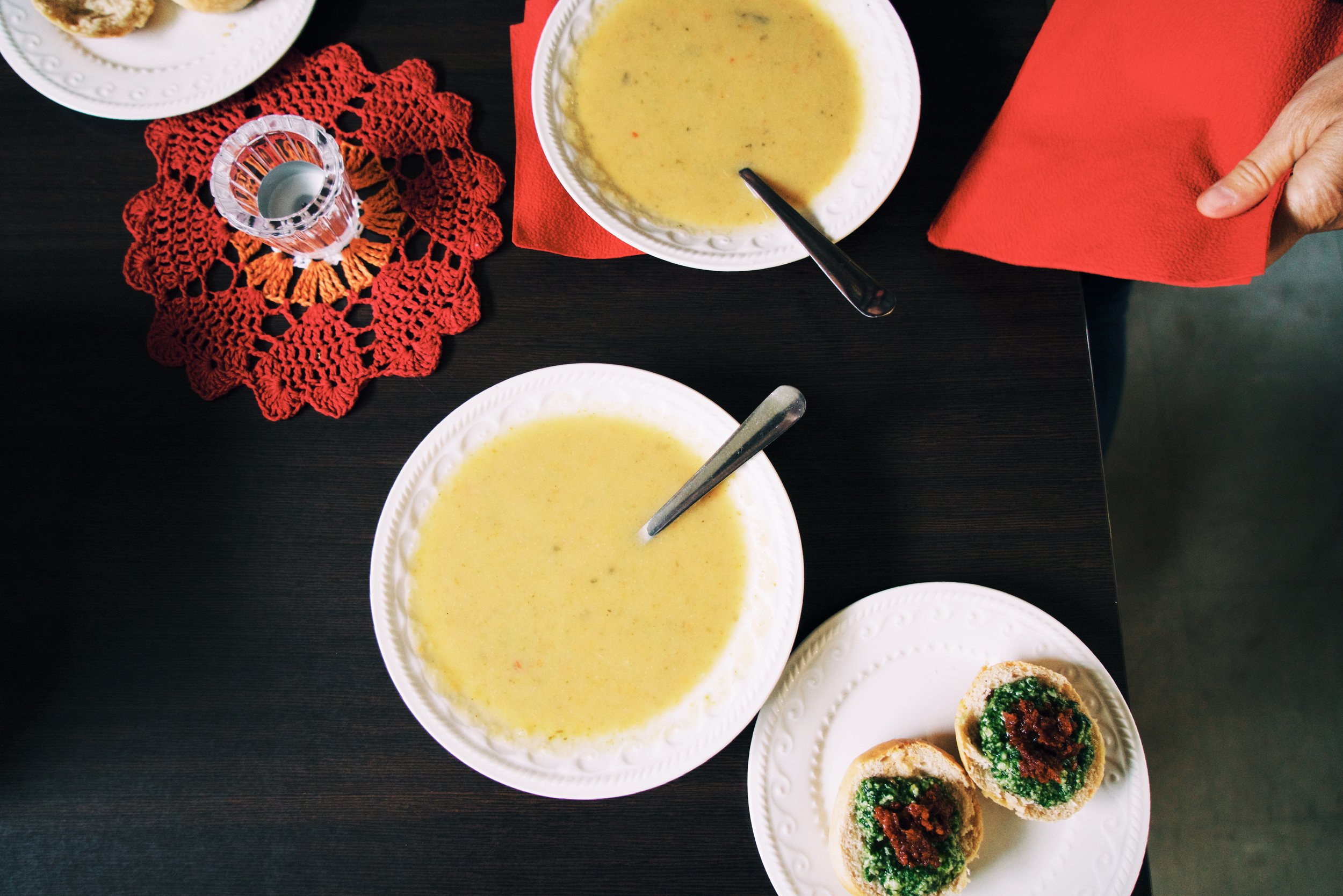 Puffins
We made our way into the eastern highlands, driving right through a snowstorm. From Egilstaddir, we took 94 all the way to Bakkagerði. There is a sign that says "Puffin House." This is one of the best spots to view puffins in all of Iceland, because the viewing house is so close to where they land. This town is not off the Ring Road, it's an extremely secluded fishing village that not a lot of tourists will take the time to travel to. The coastal views from the steep mountain roads are insane.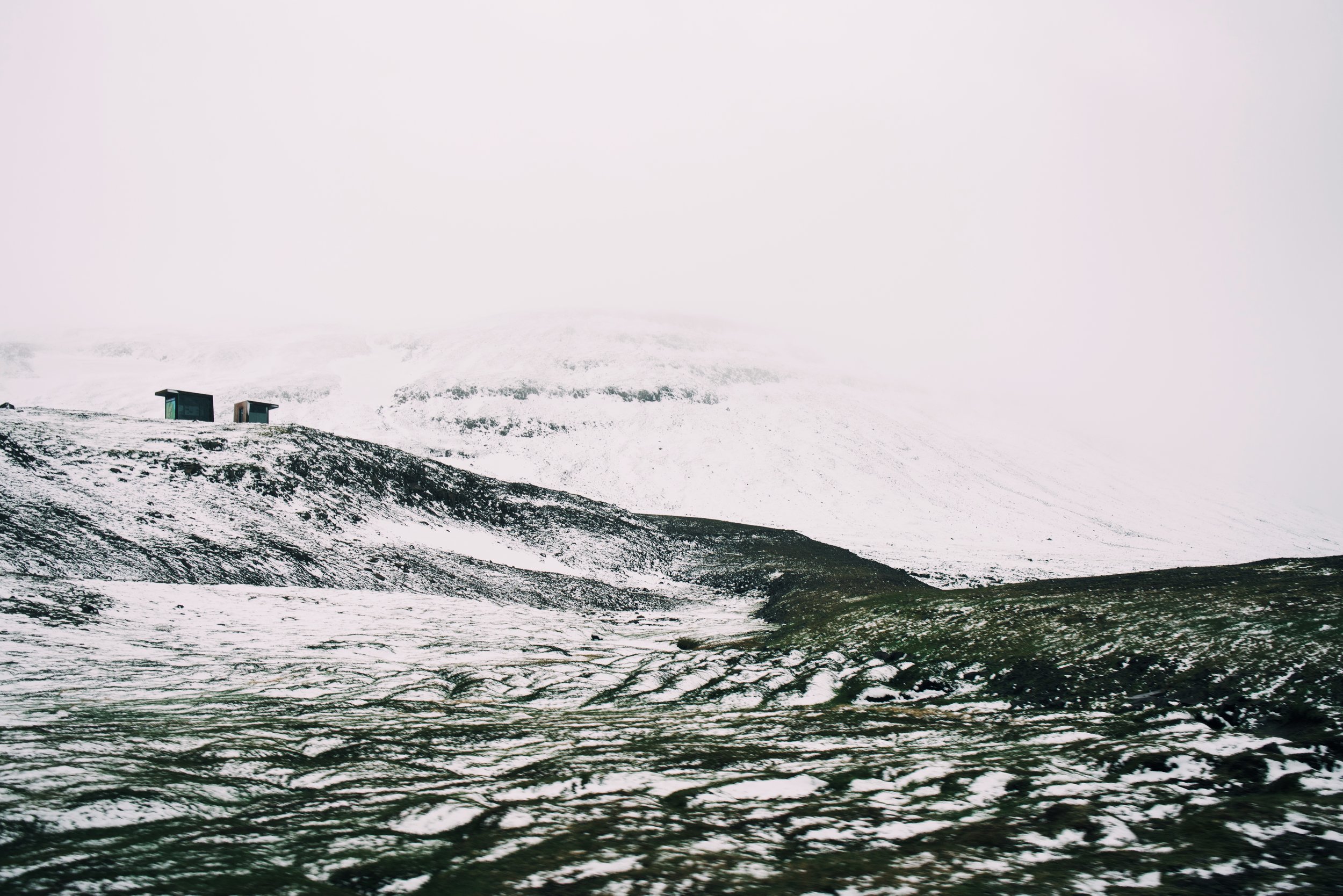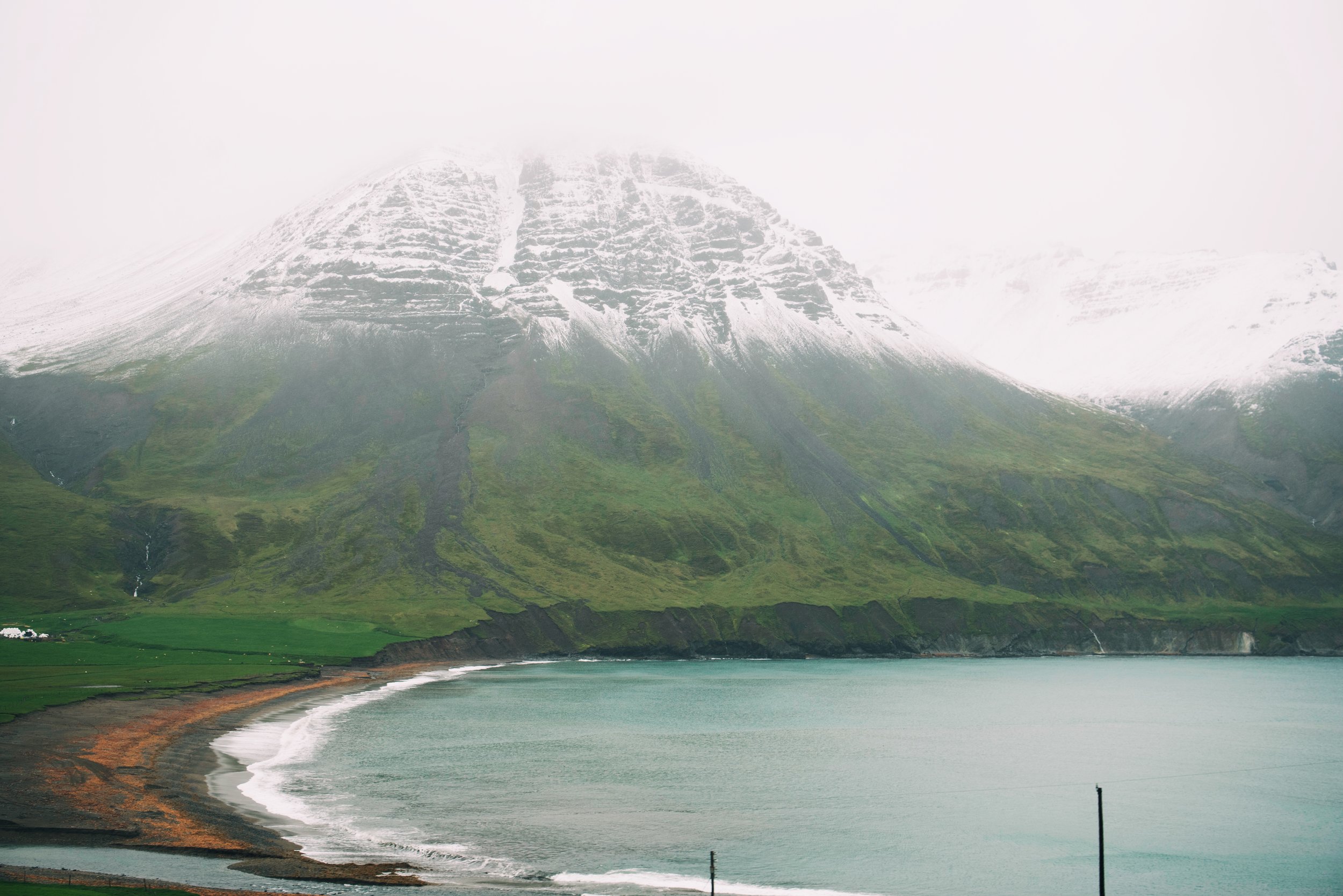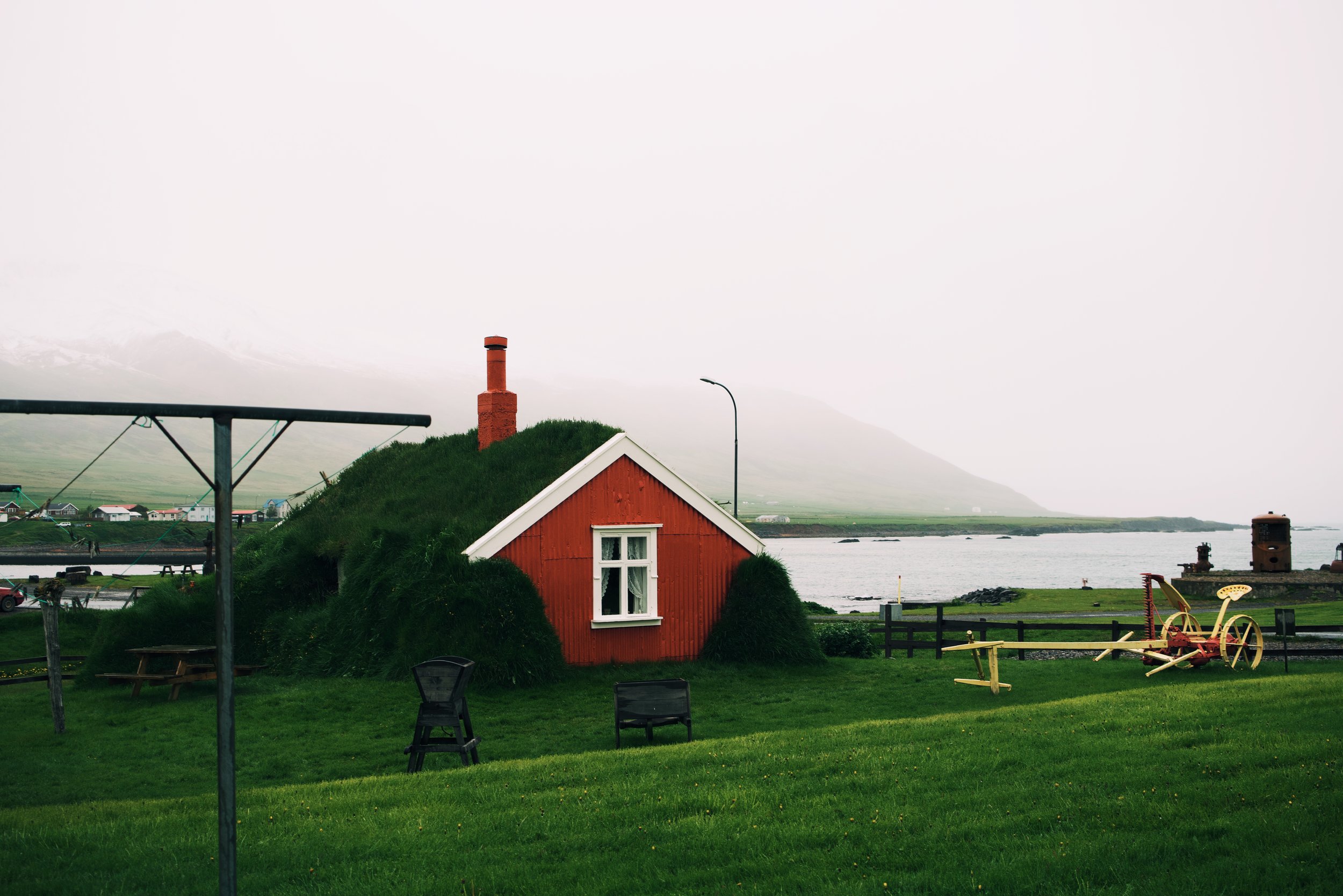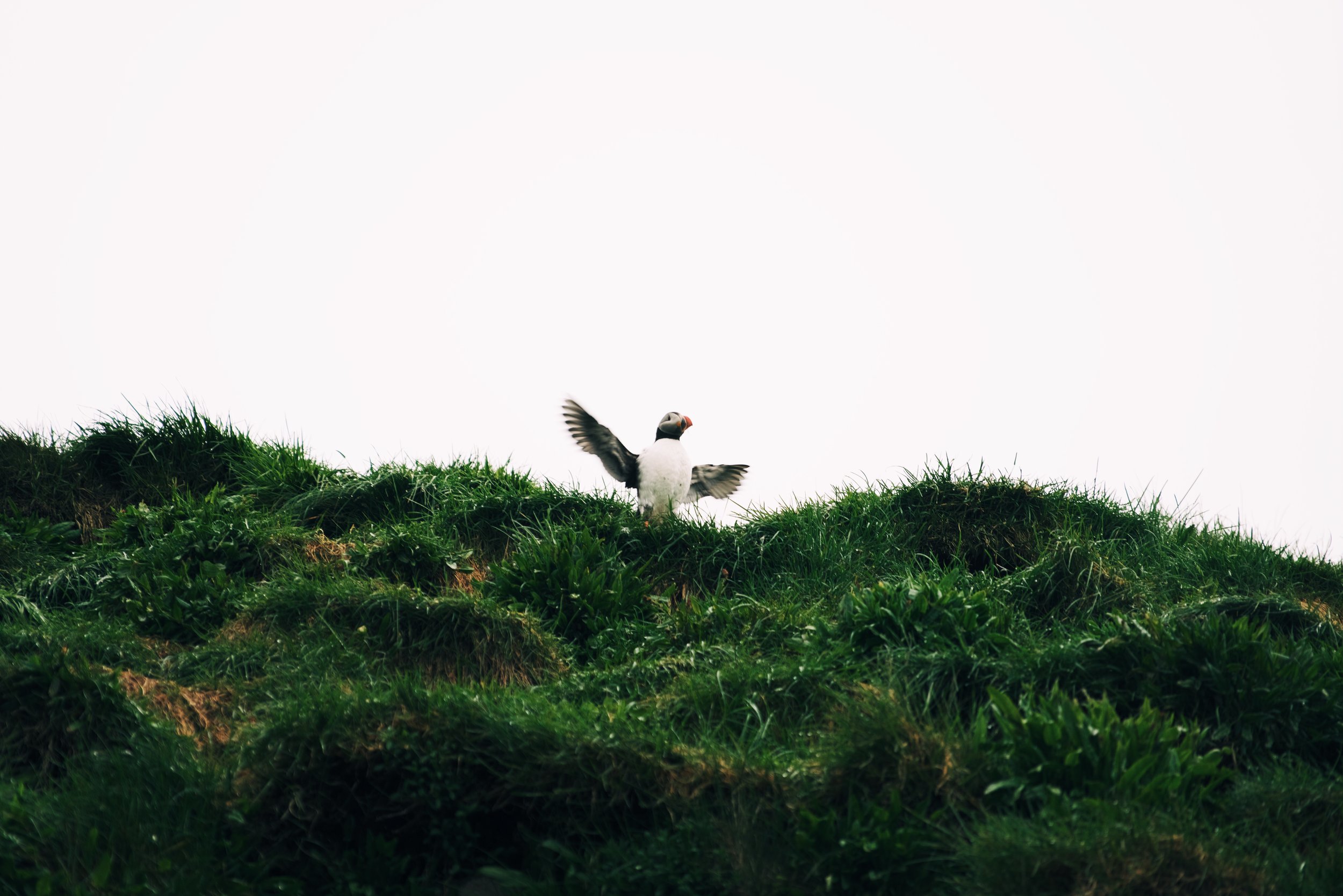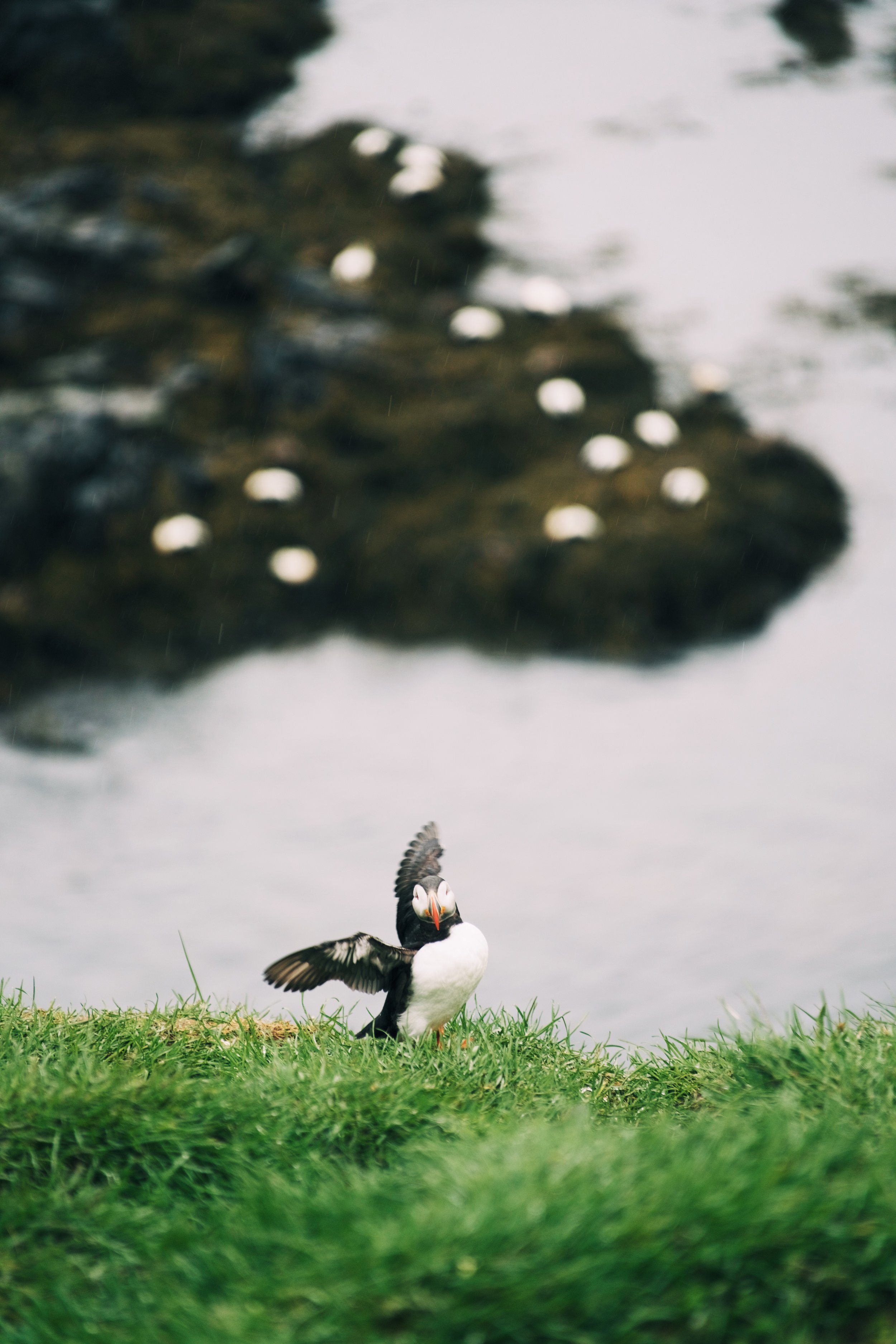 "The Pearl of the North" has a charm all of it's own. This region is special for me not just beause I love this city, but also because my Icelandic relatives are from here. It was my family's favorite town in the whole country. This would be a great place to stay for a few nights.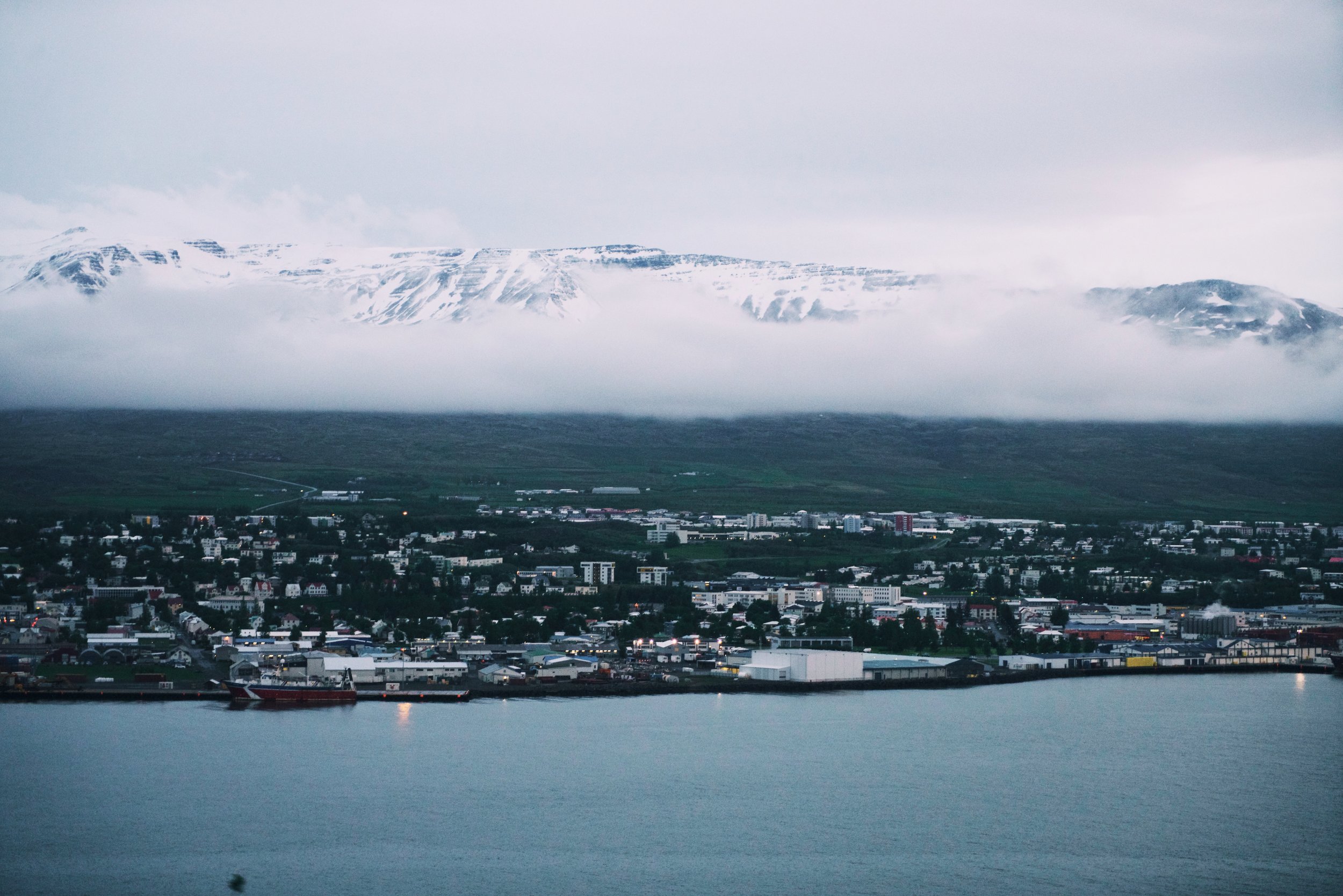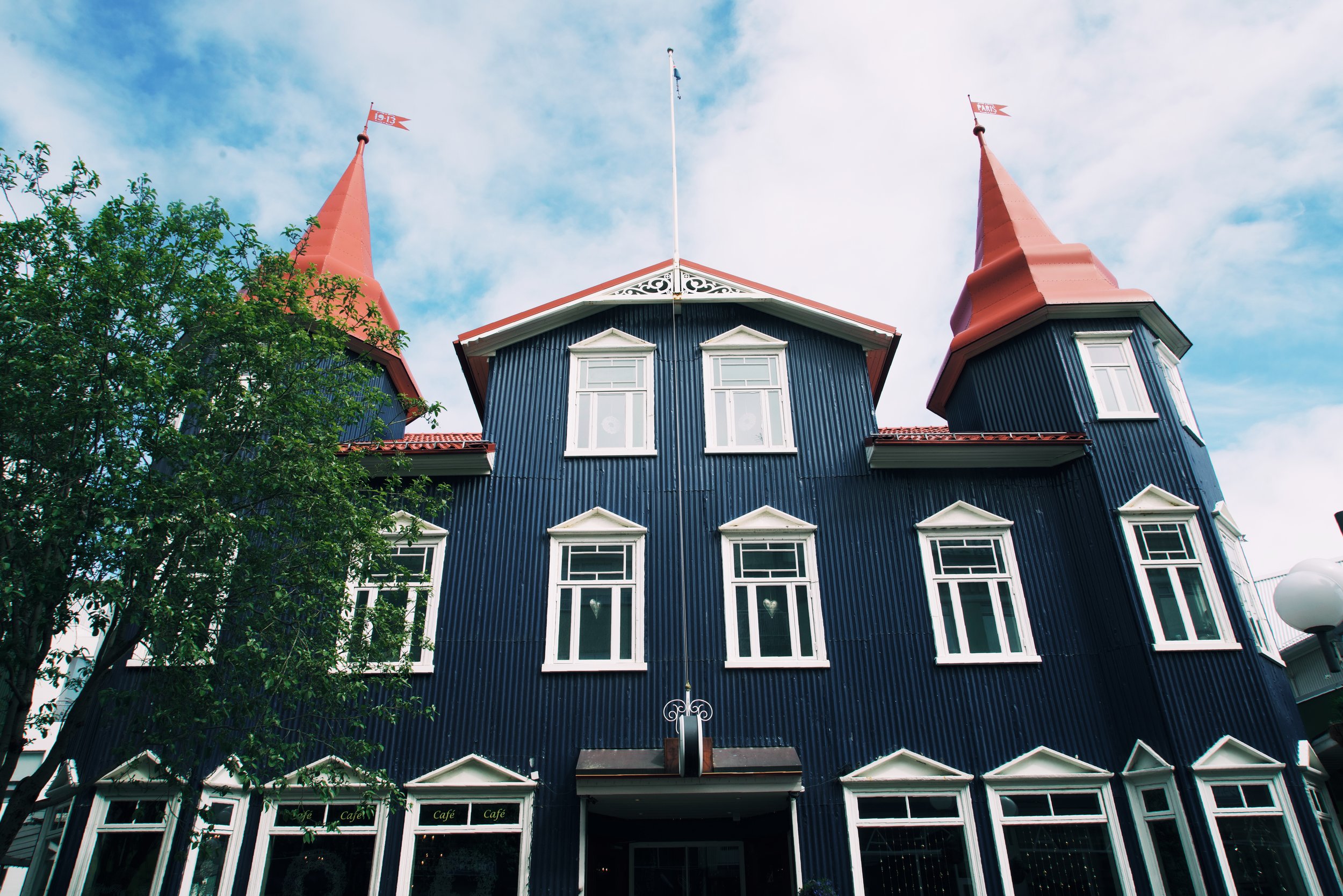 Definitely take a walk through the Akureyri Botanical Garden, Iceland's first public park. It's a beautiful stroll, especially in the spring and summer months.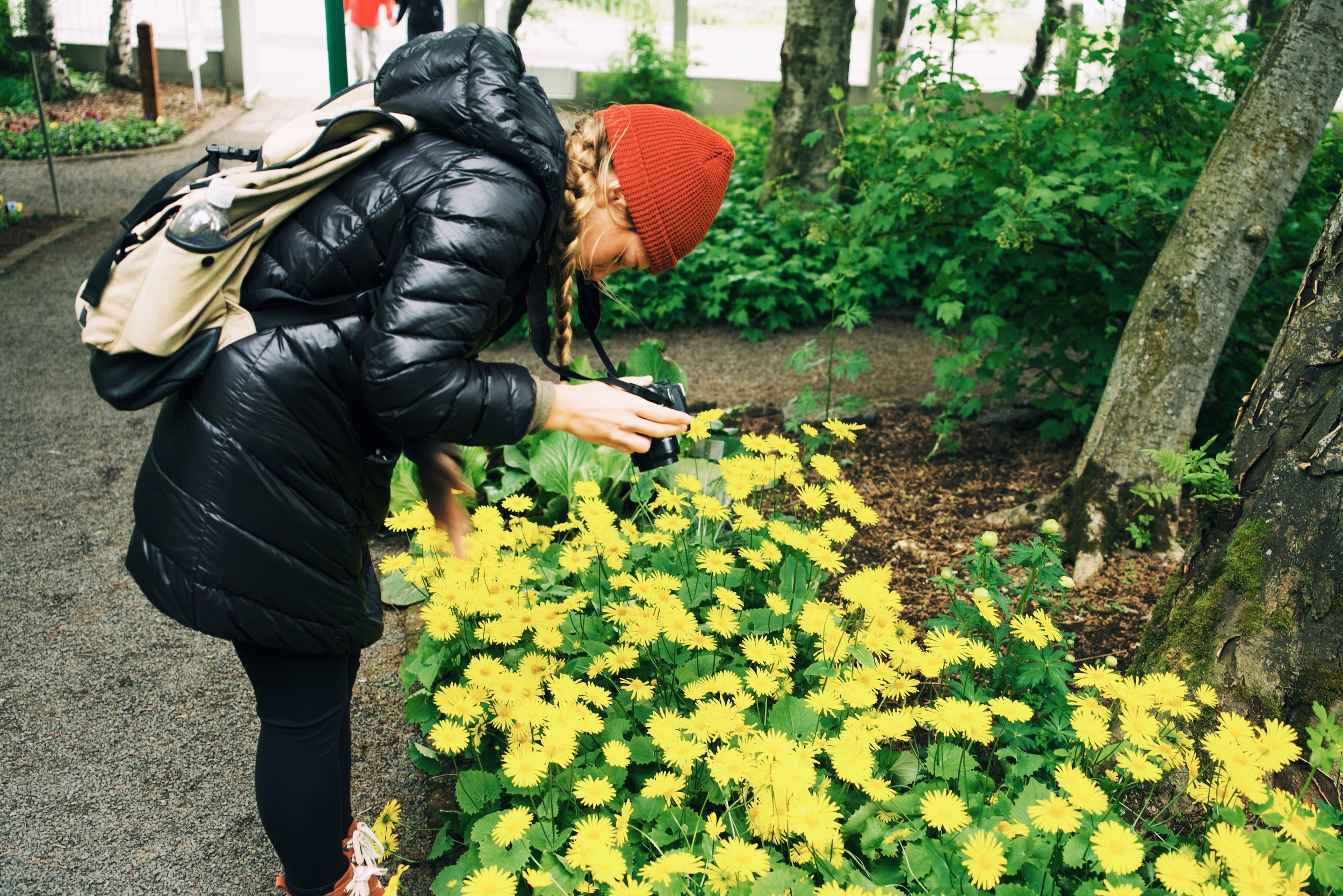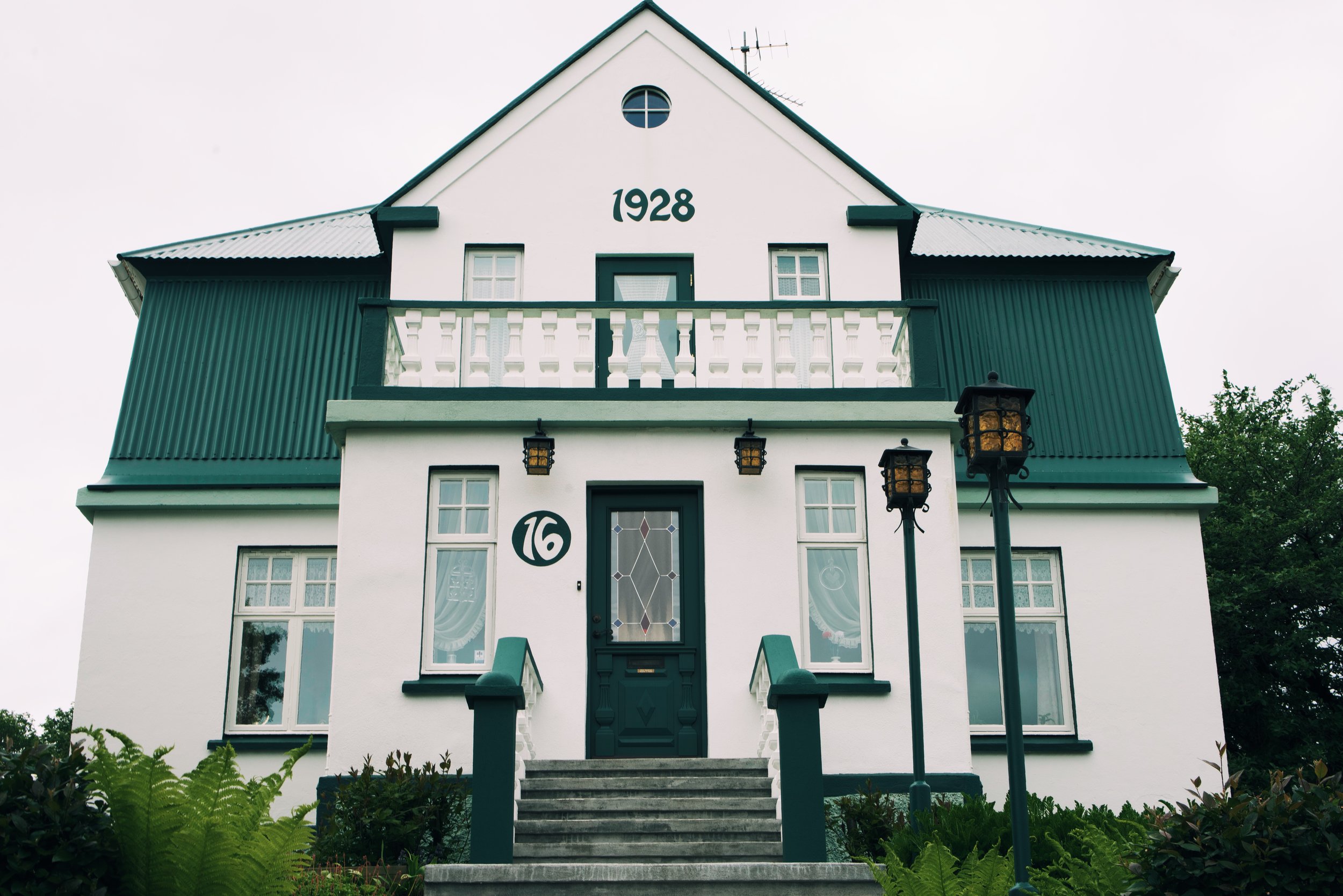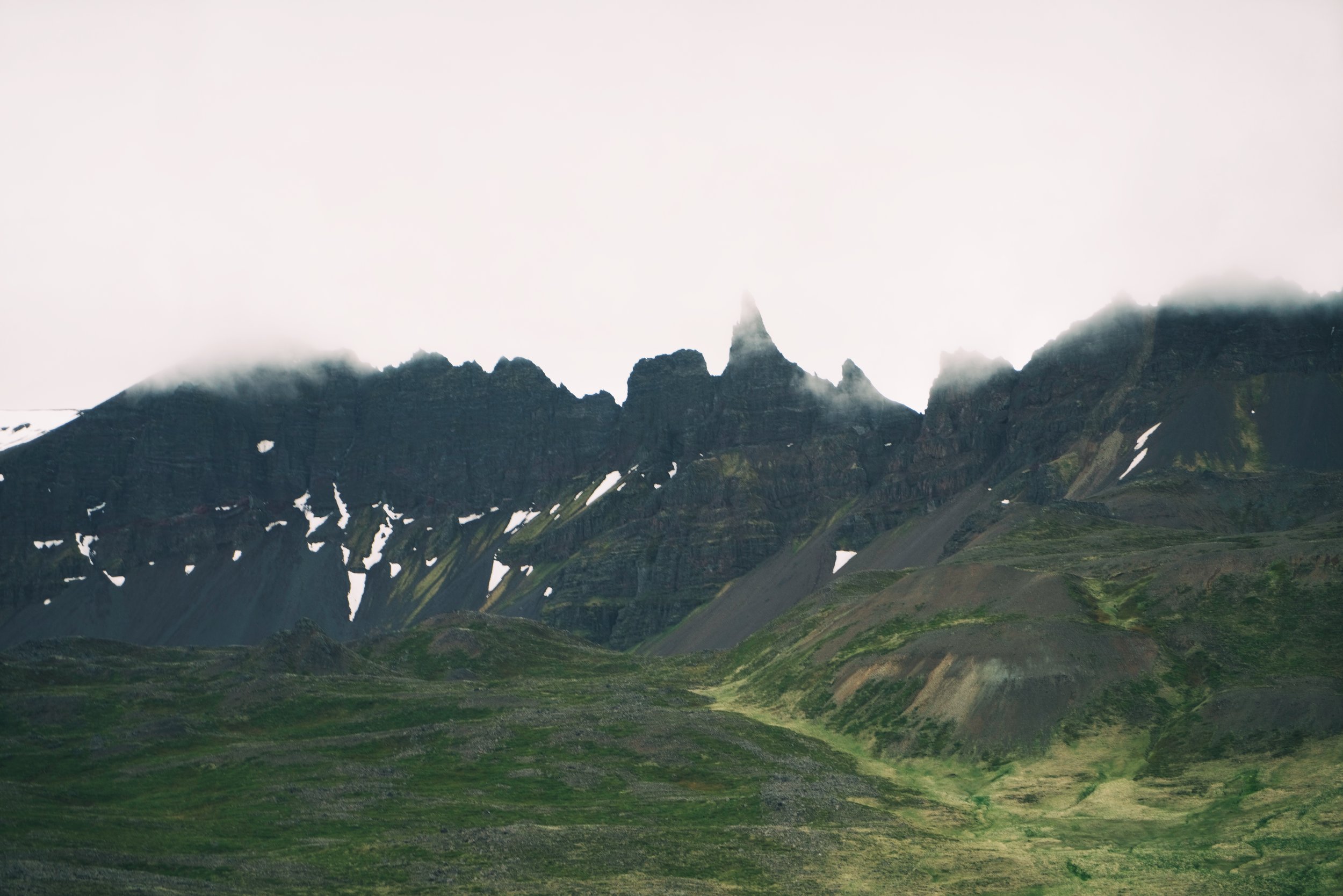 The last night we stayed at the base of the scenic Kirkjufell. The views were insane right on the water and under the mountain. This is one of the best airbnbs I've ever stayed at, click here to book this cozy cabin! This would make a great spot for group travel.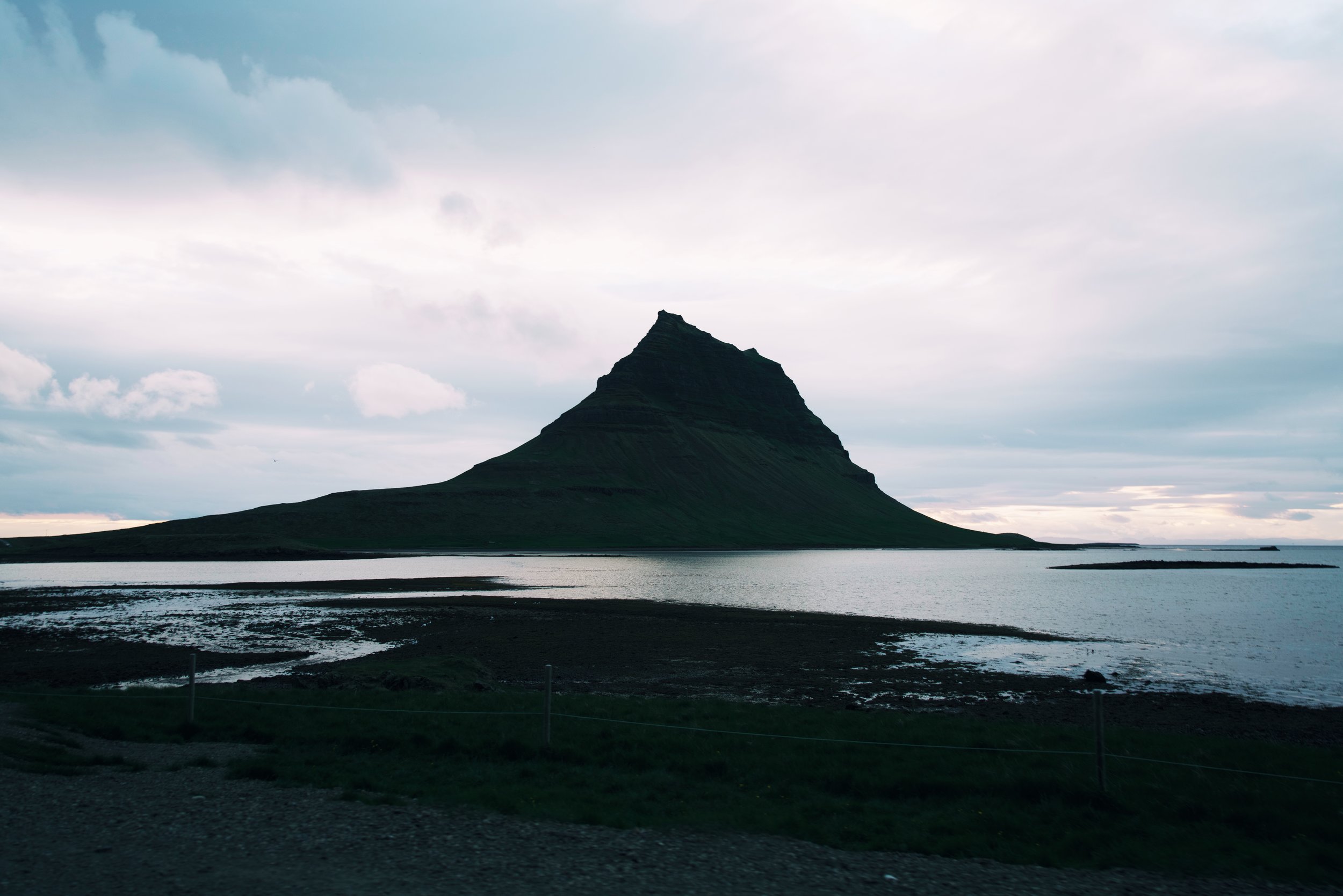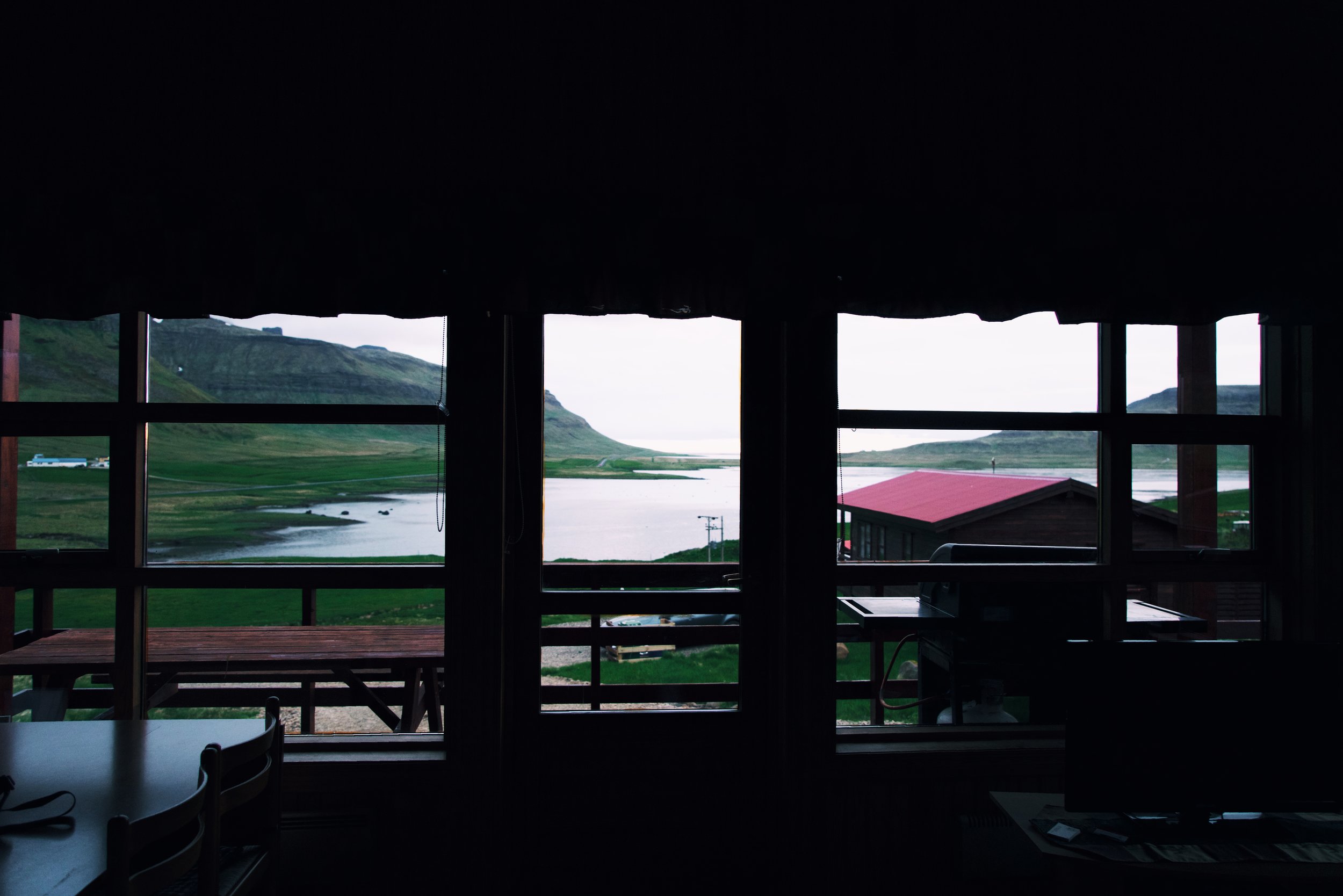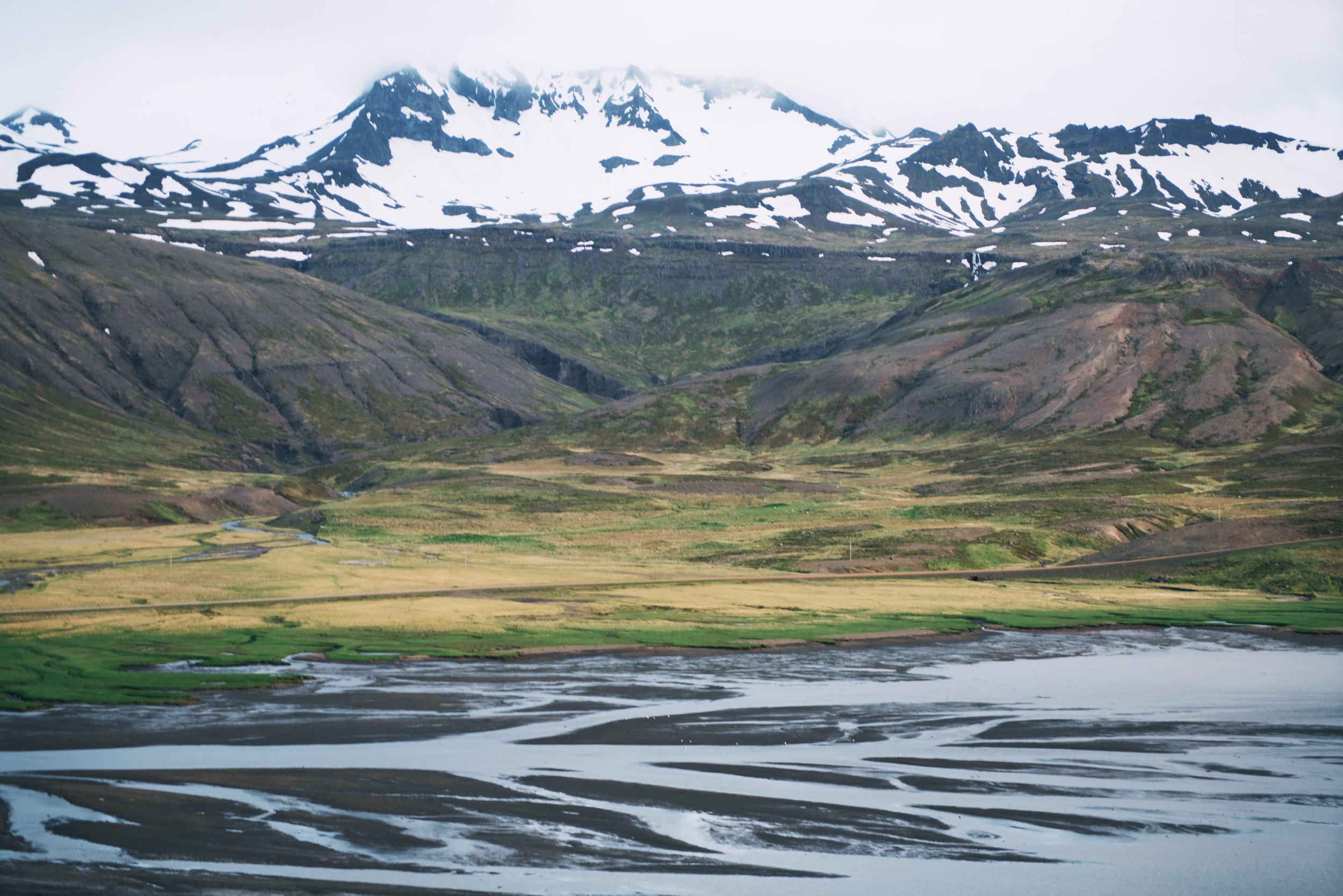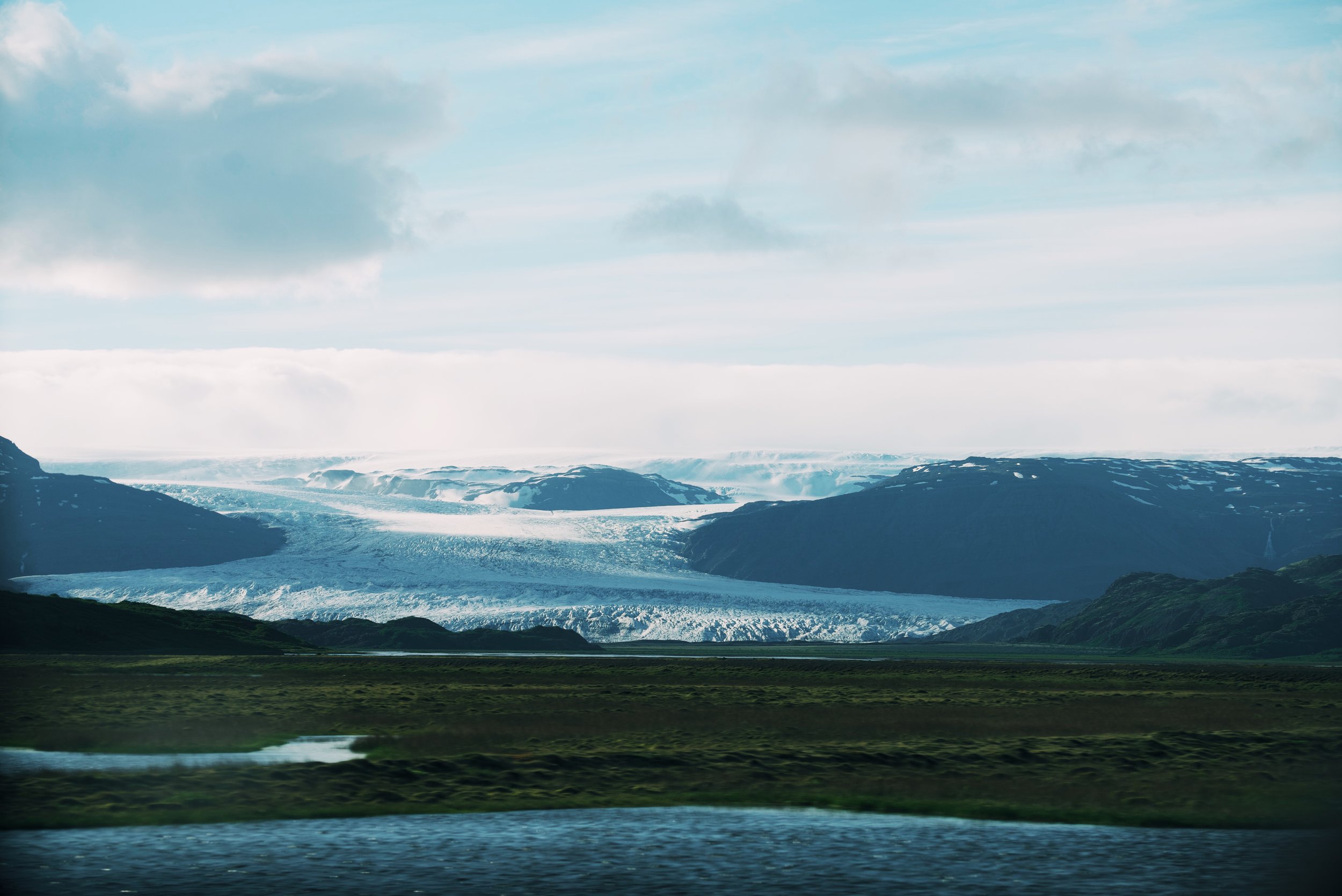 If you fly Wow air, I recommended saving money and taking a back pack! Wear your coat and boots on the plane and just pack essentials. I packed my camera gear and clothes for 7 days in this one!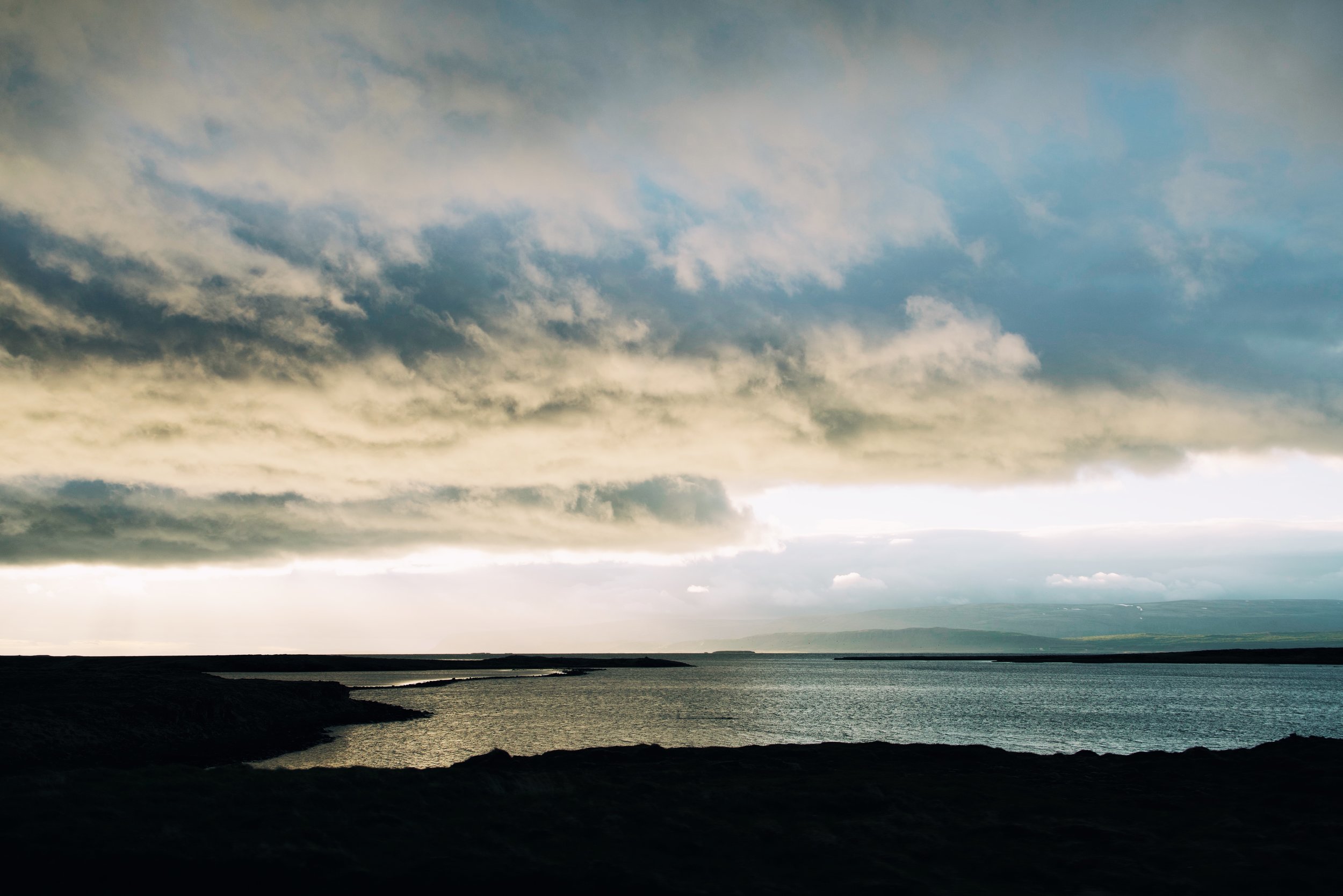 Until next time, Iceland!