This summer, Jake and I made our way up to Big Bear Lake in the Sierra Nevada Mountains for a cabin makeover. The house was in pretty bad cosmetic shape: stained carpeted bathrooms (yes, bathrooms), outdated bear/fish/deer decor in every room, and colors that distracted from the STUNNING view outside.
before: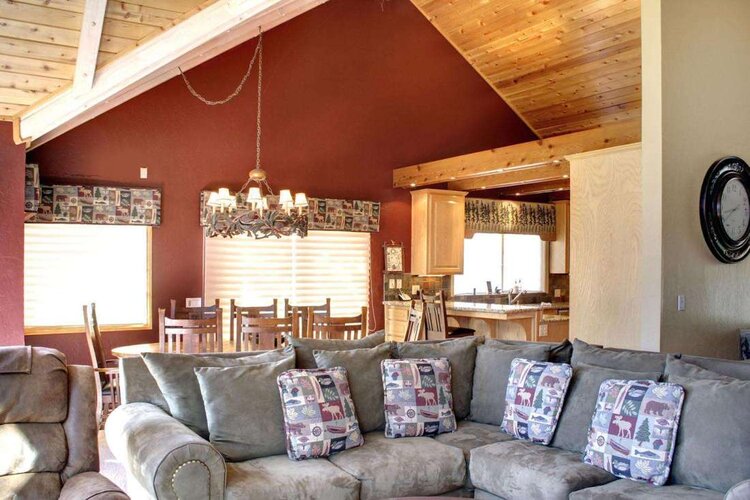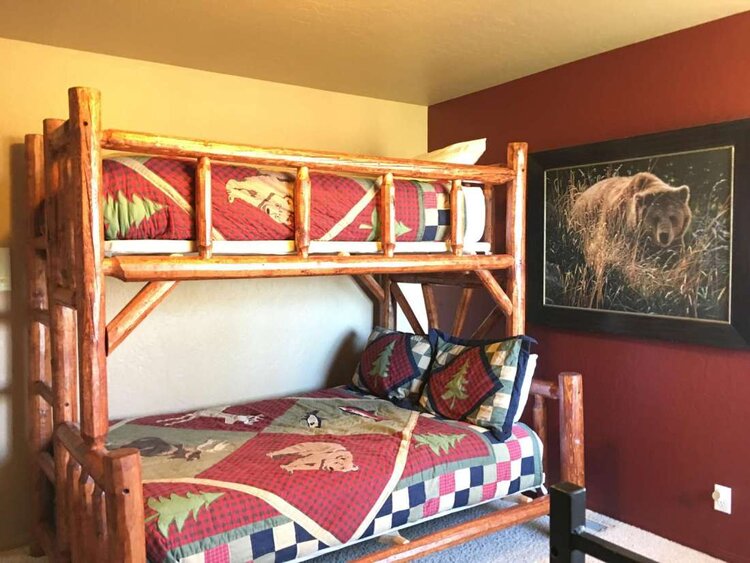 With the amazing panoramic views of the pine-filled mountainside and the lake, we wanted to design an environment that really let the windows show off. We wanted to draw people's eyes straight to the view.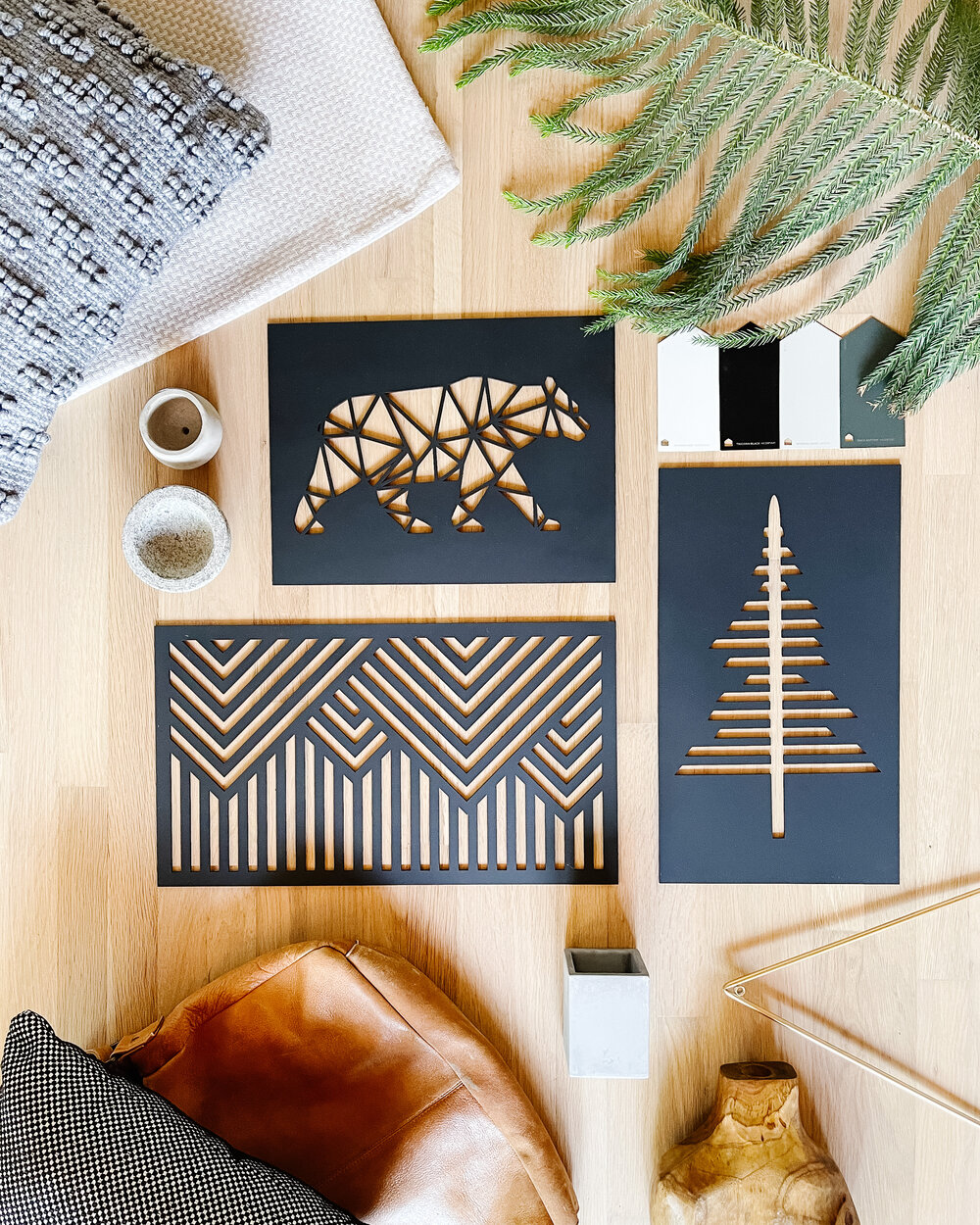 Here is our mood board for the project and our color choices from the Lieveable Luxe Color Collection:
Snowbound HGSW6062
Tricorn Black HGSW1441

From the Color Collection, we chose Tricorn Black for the stair railings and Snowbound for the main level. Our goal was for guests' eyes to naturally land on the windows.

Here are some shots of the end result. I'm happy with how the colors paired together, but I know how difficult these decisions can be!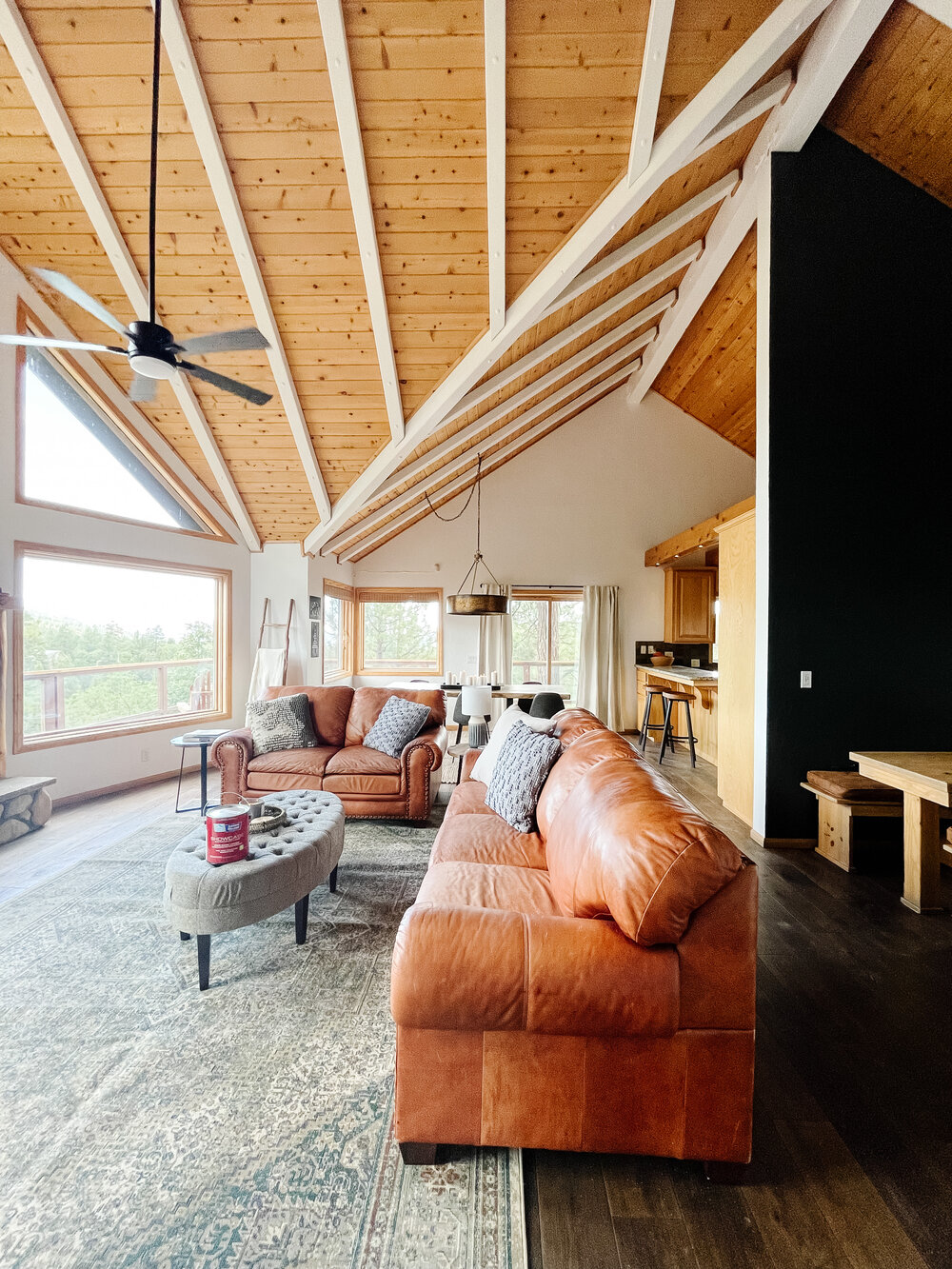 We've all had those moments where we end up stuck at the hardware store…staring….staring….staring…eyes glued to paint swatches for who knows how long?
Pairing colors together, especially in such a large space, can be a daunting and intimidating task. It might even be the hardest part about starting to transform a room. I know homeowners who have absolutely agonized over choosing paint colors, and they end up getting stuck in indecision and never moving forward to create a space they love. This is why I recommend checking out HGTV Home by Sherwin-Williams' expertly coordinated Color Collections, sold exclusively at Lowe's. Their designers have hand-picked colors that work together in perfect harmony, so you can rest assured that whatever combination of colors you pick will flow together!
With their custom Color Collections like Urban Outlook (my favorite), Perfectly Polished, and Timeless Beauty, you really can't go wrong no matter your personal style. Check them out and get inspired today!
This post is sponsored by HGTV Home by Sherwin-Williams.