Here are all the tools we used for demo this week on our bathroom!
reciprocating saw (and blades)
respirator (and filters)
chisel for rotary hammer
This week we tore our primary bath down to the studs! This is our first floor-to-ceiling bathroom makeover where we've completely gutted the entire thing ourselves.
For removing the plaster walls, we mostly used the jigsaw, hammer, and prybar. We used a simple hammer and chisel (the other side of the prybar) to take the tiles out. The most stubborn part to remove was the mastic below the tile- and for that, we used the rotary hammer with the chisel bit!. It was my first time using it, and it wasn't scary at all! It's a great tool for removing stubborn tiles, mortar, or the mastic below flooring.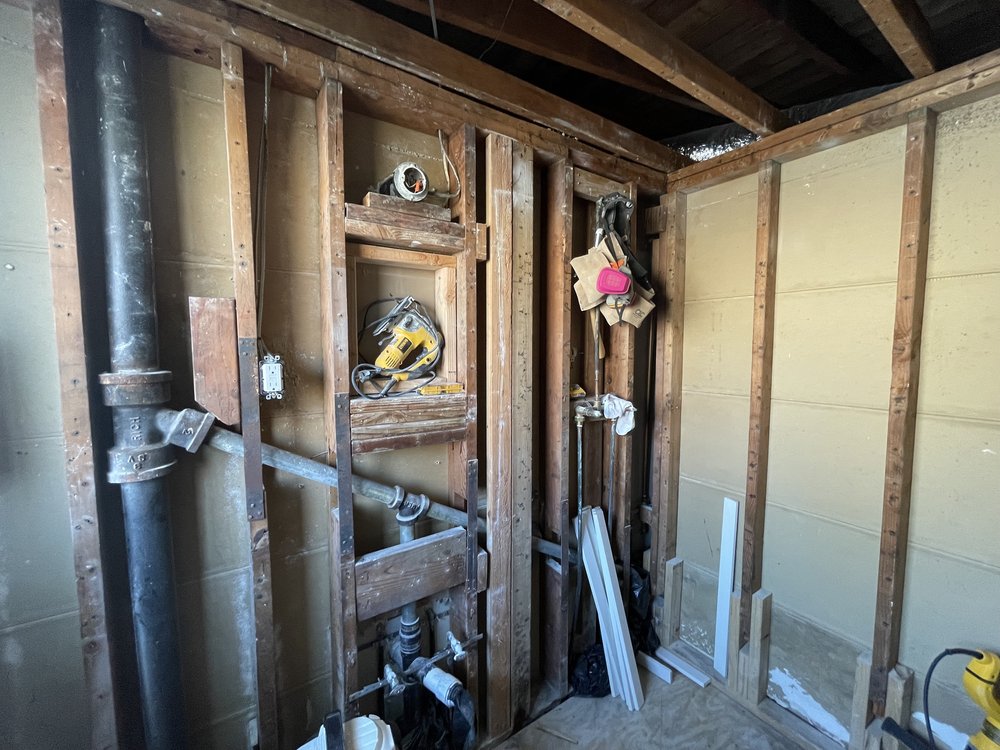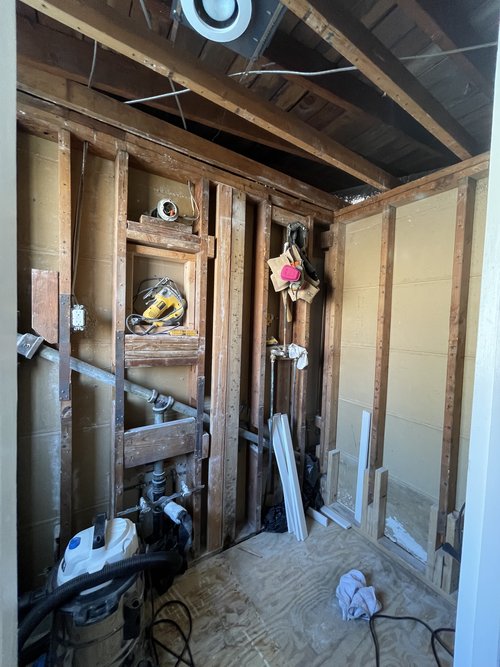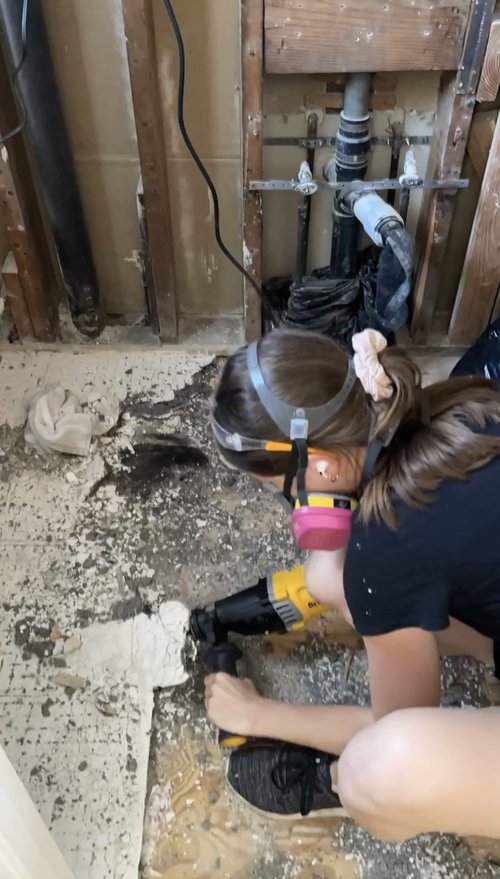 Nothing is better than a hot bath after demo day…so I'm linking my favorite scented bath bomb here! If you've never smelled a volcano candle, you're missing out. Time to relax after all that hard work!