all links (just click the product):
This week, I worked on a fun project with my mom. This took me back to my first couple months on Instagram, when I was mostly working on small projects at my parents' house. Two years ago, we painted this cabinet white: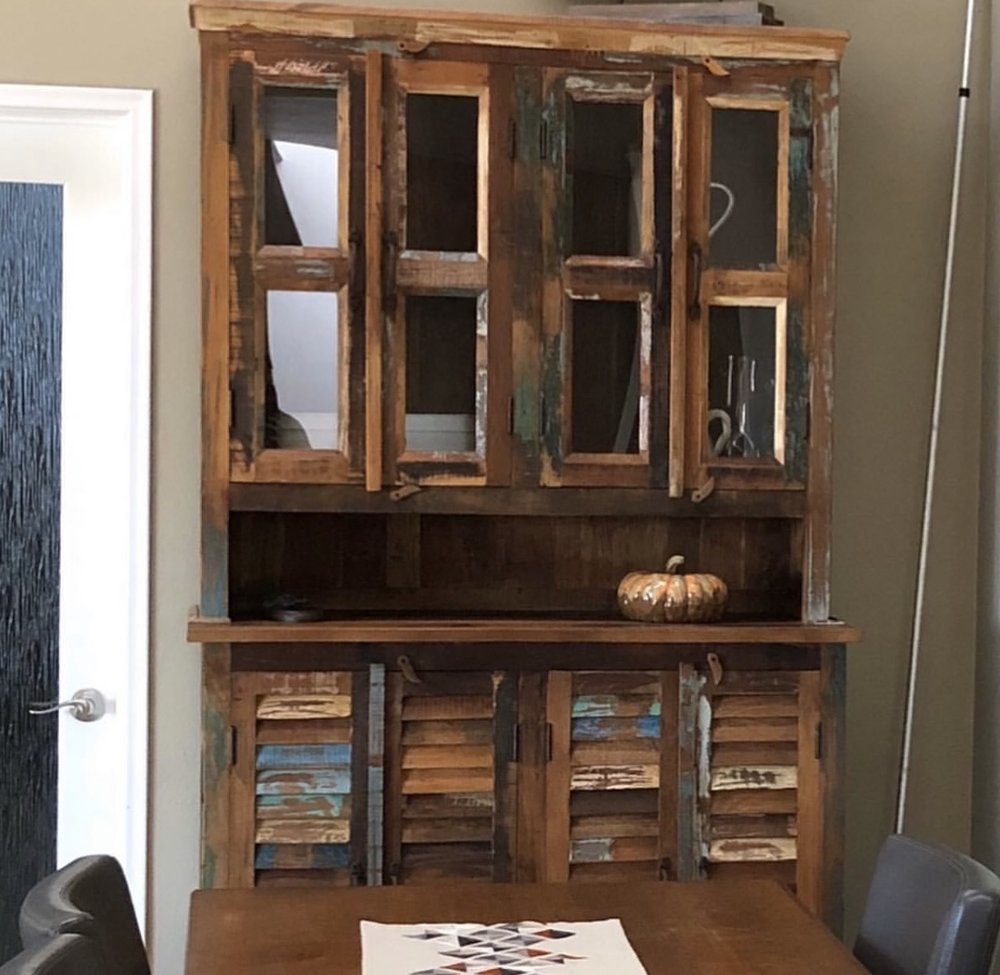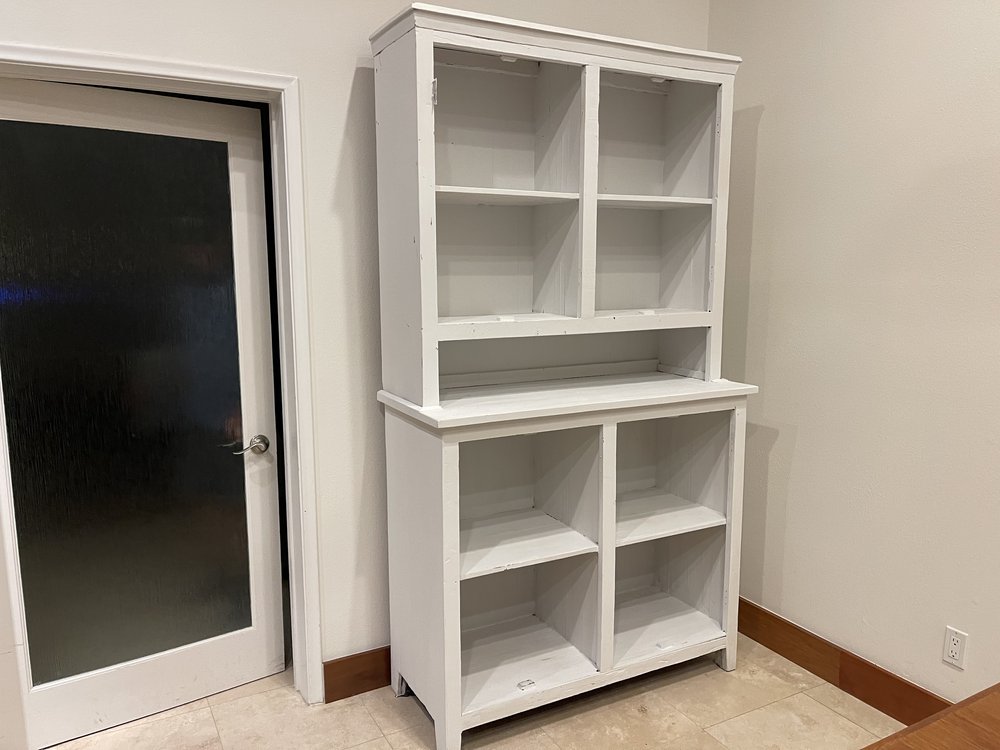 It was much better, but we were ready for a change. I had a vision to build custom doors, paint it black, and add caning. I've never used caning before, but I thought it would add a really beautiful and unique touch.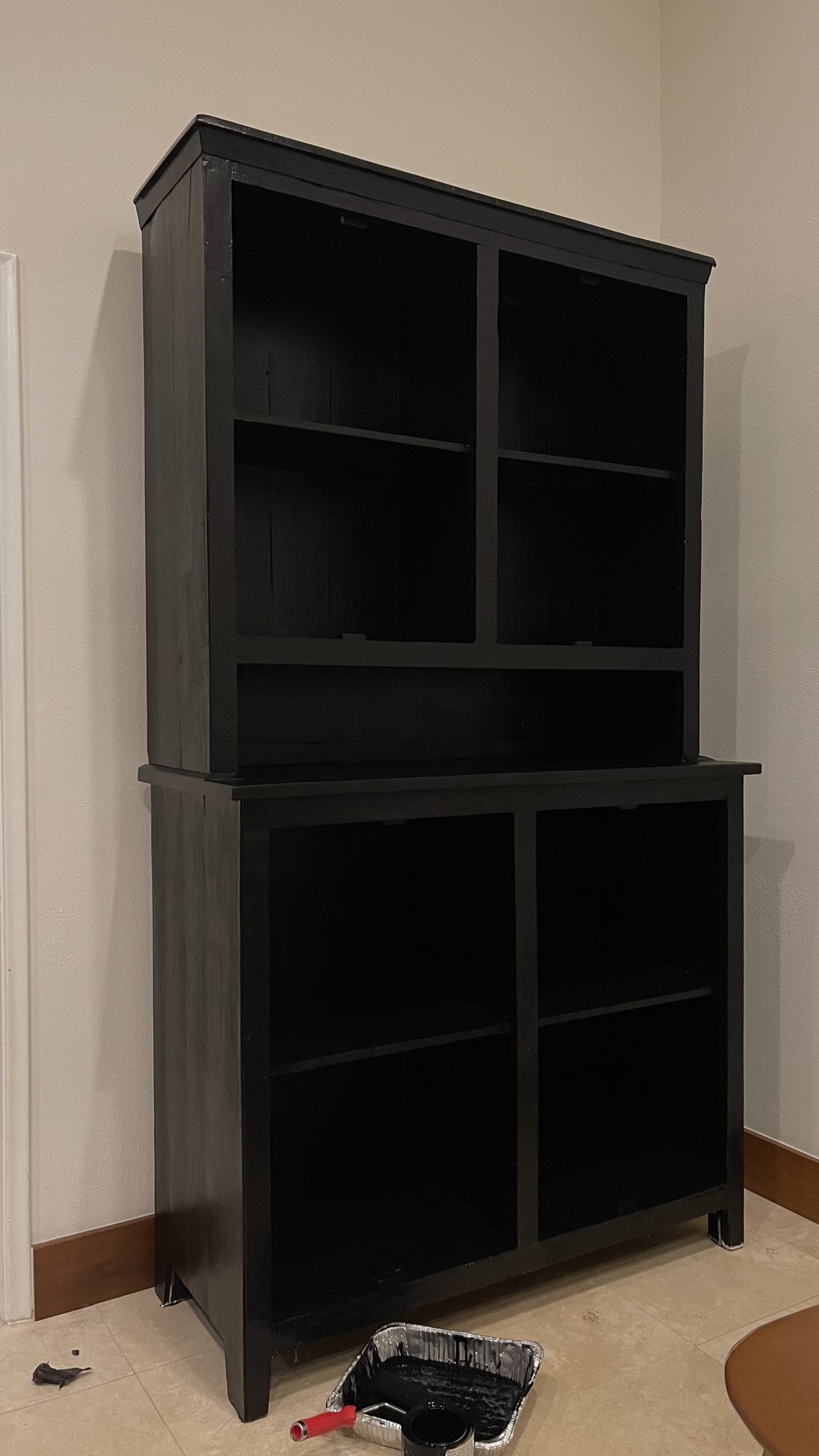 We painted it black (paint linked above- we used a satin finish), and I got to work building simple door frames out of 1×2 poplar boards. I then painted those frames black, and we ordered this light caning off along with these stunning knobs, both from Amazon.
We used this electric staple gun to attach the caning to the doors, and then secured the doors to the cabinet with these hinges. Here is the final result!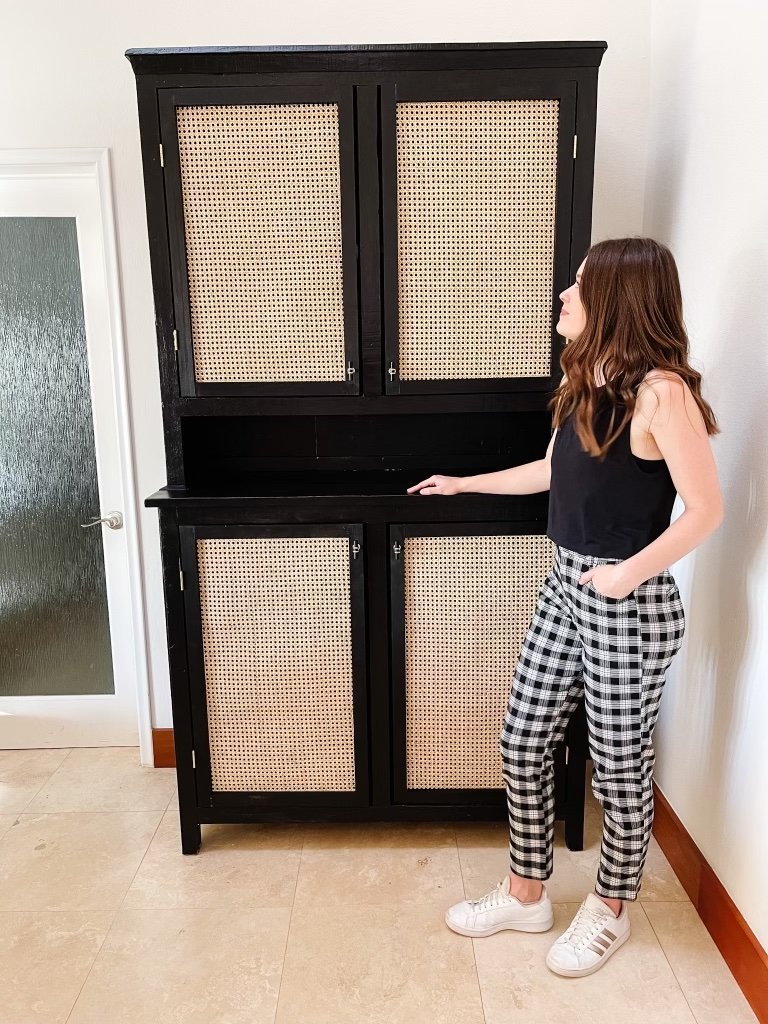 Thank you to Simple Life for sponsoring this project. My mom has been doing intermittent fasting for years now and has loved her experience with it. She loves how the Simple App tracks her water/liquid intake, her daily activity levels, and her meal schedule. She also loves how it tracks the types of foods she is eating, which makes it easy for her to notice when she's getting too much of the same foods and adjust from there.
Here is the link for Simple Life, and you can use code RandallSimple11 for a discount on your membership! It comes out to less than $3.50 per week.
This post is sponsored by Simple Life