Barcelona, Spain
This has to be one of the best big cities I've ever been to. Full of beautiful architecture, a climate similar to Southern California, amazing food and shopping, and really fun nightlife, you are pretty much bound to have a good time here!
I wanted to share our itinerary for those of you planning a trip to Spain.
This is probably the most famous street in Spain and is lined with beautiful trees, buildings, fountains, and lots of great food and shopping. It will take you straight to the harbor.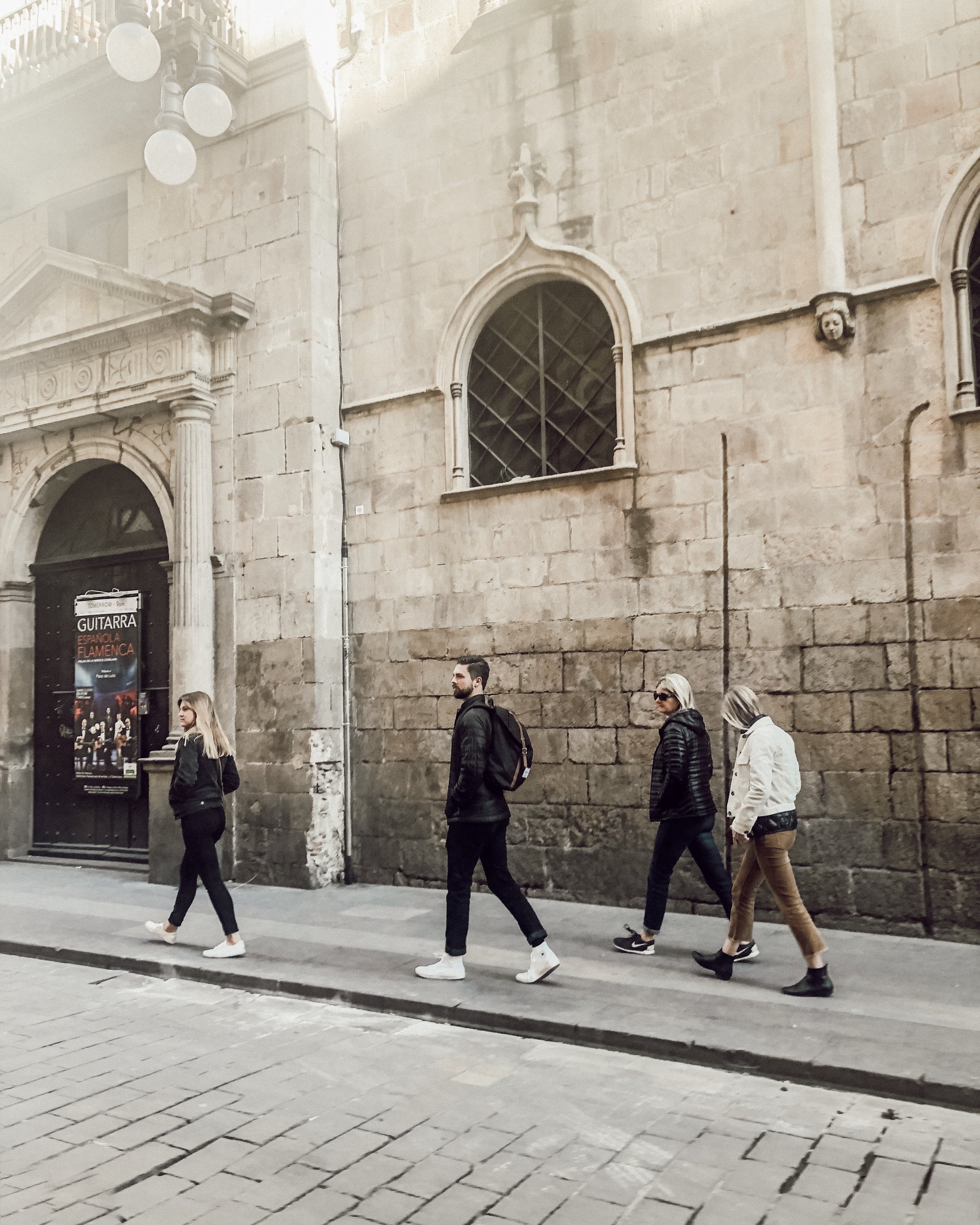 The architecture is truly stunning and if you're lucky, you'll get to enjoy some authentic Spanish guitar from local musicians. There is also a little vintage market right in this square.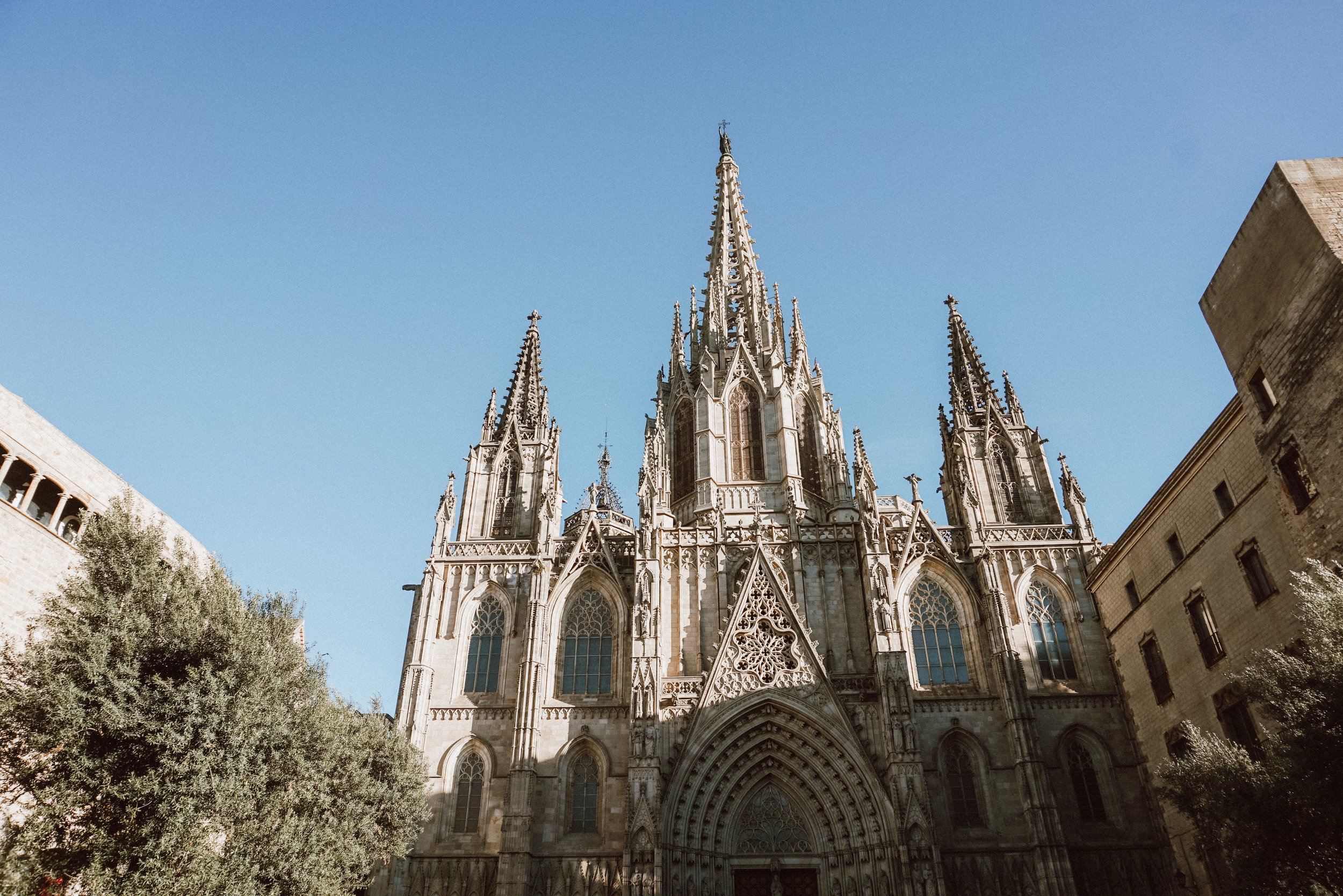 This might sound really funny, but seriously, go to H&M. There are many H&M stores in Barcelona but I would highly recommend visiting the one at this address: Passeig de Gràcia, 11, 08002 Barcelona, Spain. They have a very fancy entry room with gold doors, four stories of shopping including H&M Home, and a hipster-friendly coffee shop and smoothie bar on the top floor.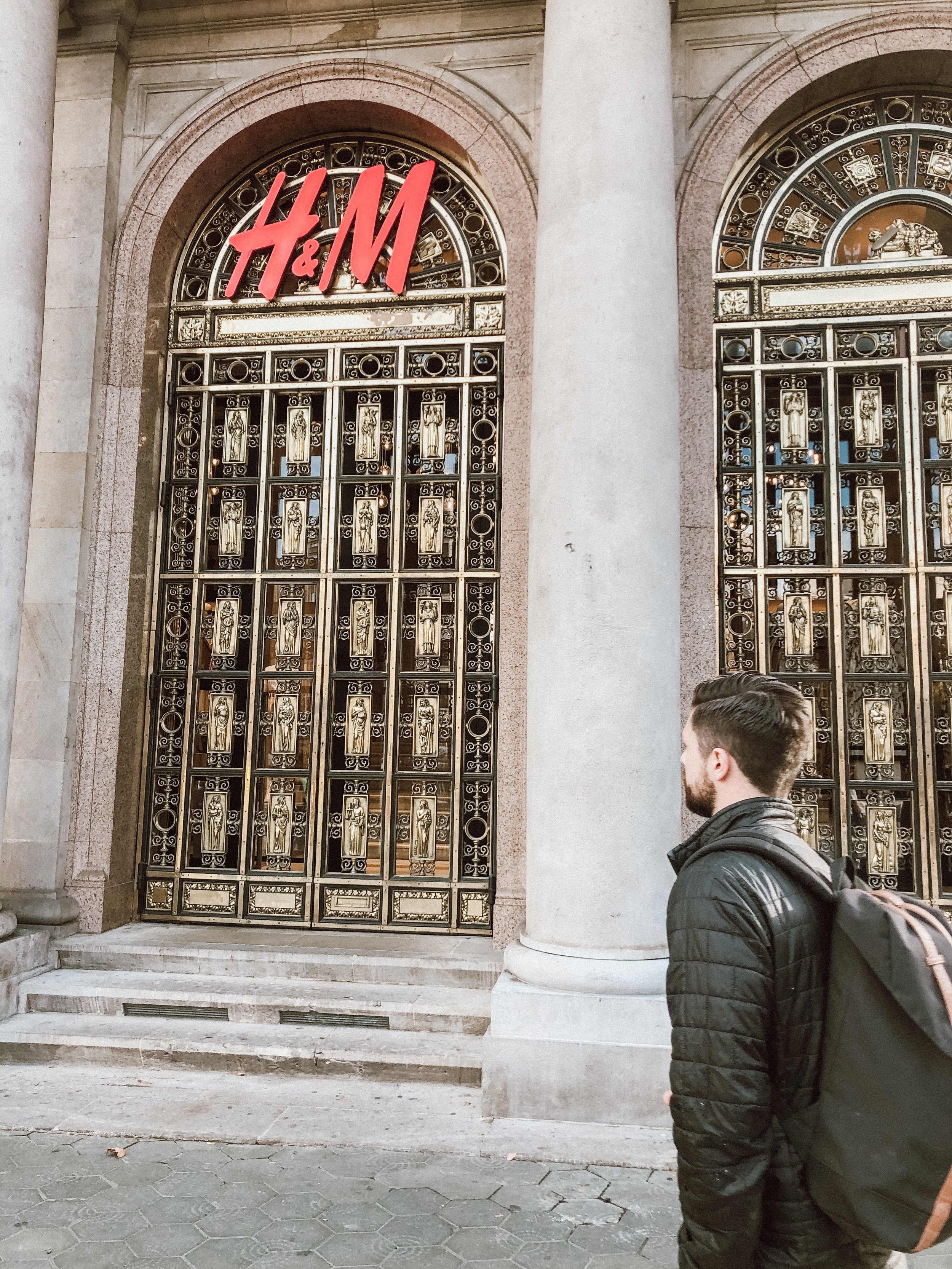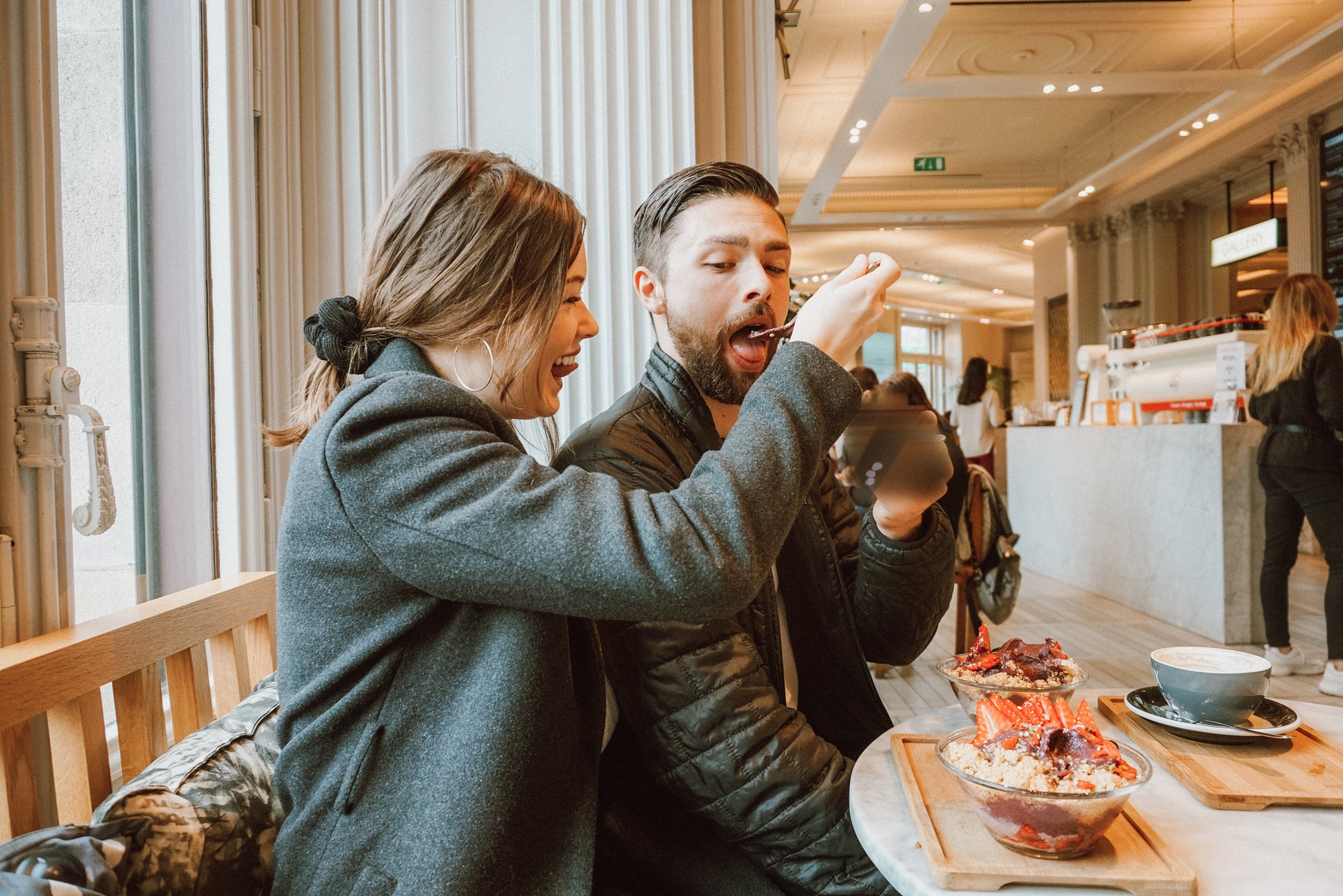 I'd recommend going in the morning because they have a limited number of tickets everyday and will sell out. This is where you can visit the famous works of Antoni Gaudí. It is located on the top of Carmel Hill so there is a beautiful view of the city and coastline from the park!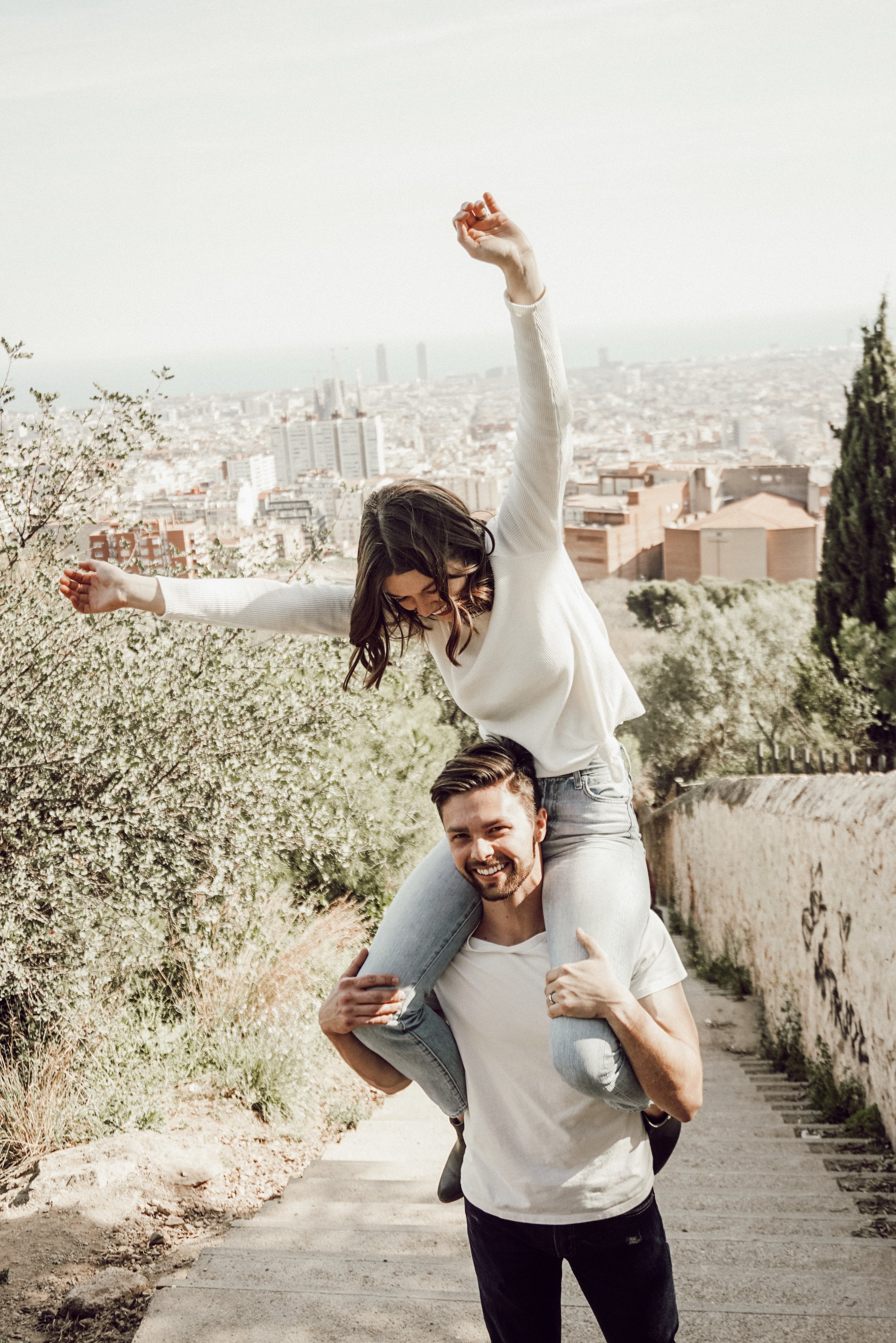 Take the train to a beach town
We took the train to Tarragona and had a really fun day at the beach and walking the city streets at night. Our favorite part was visiting this beautiful historical building right on the water called Cala Jovera (43008 Tamarit, Tarragona, Spain). We also visited the Tarragona cathedral (Pla de la Seu 43003 Tarragona España).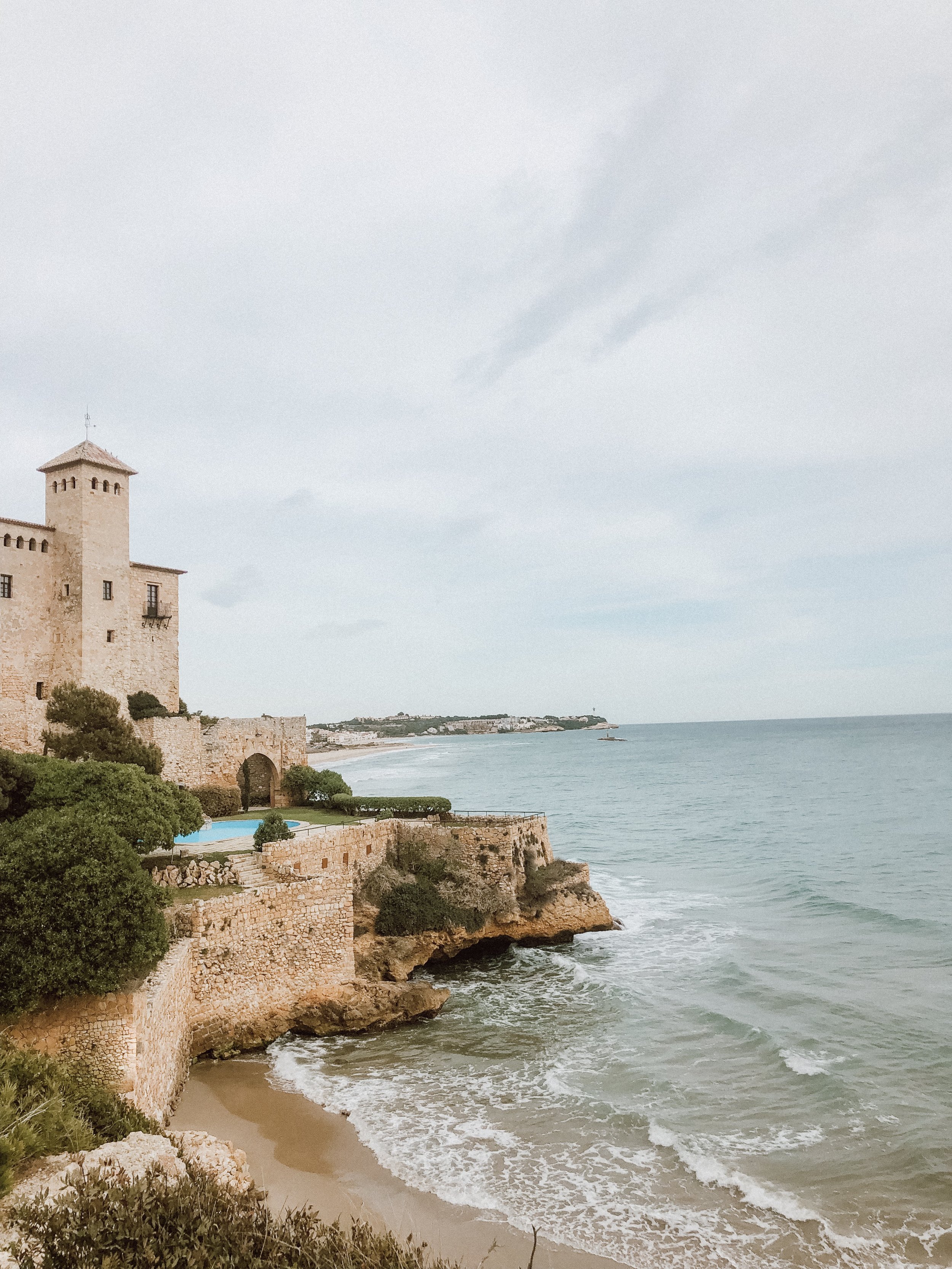 Book a Cava Tour
There was so much history and beauty here- definitely worth the train ride! The company that we booked with is linked here. There is a chocolate factory in this town too that is fun to visit.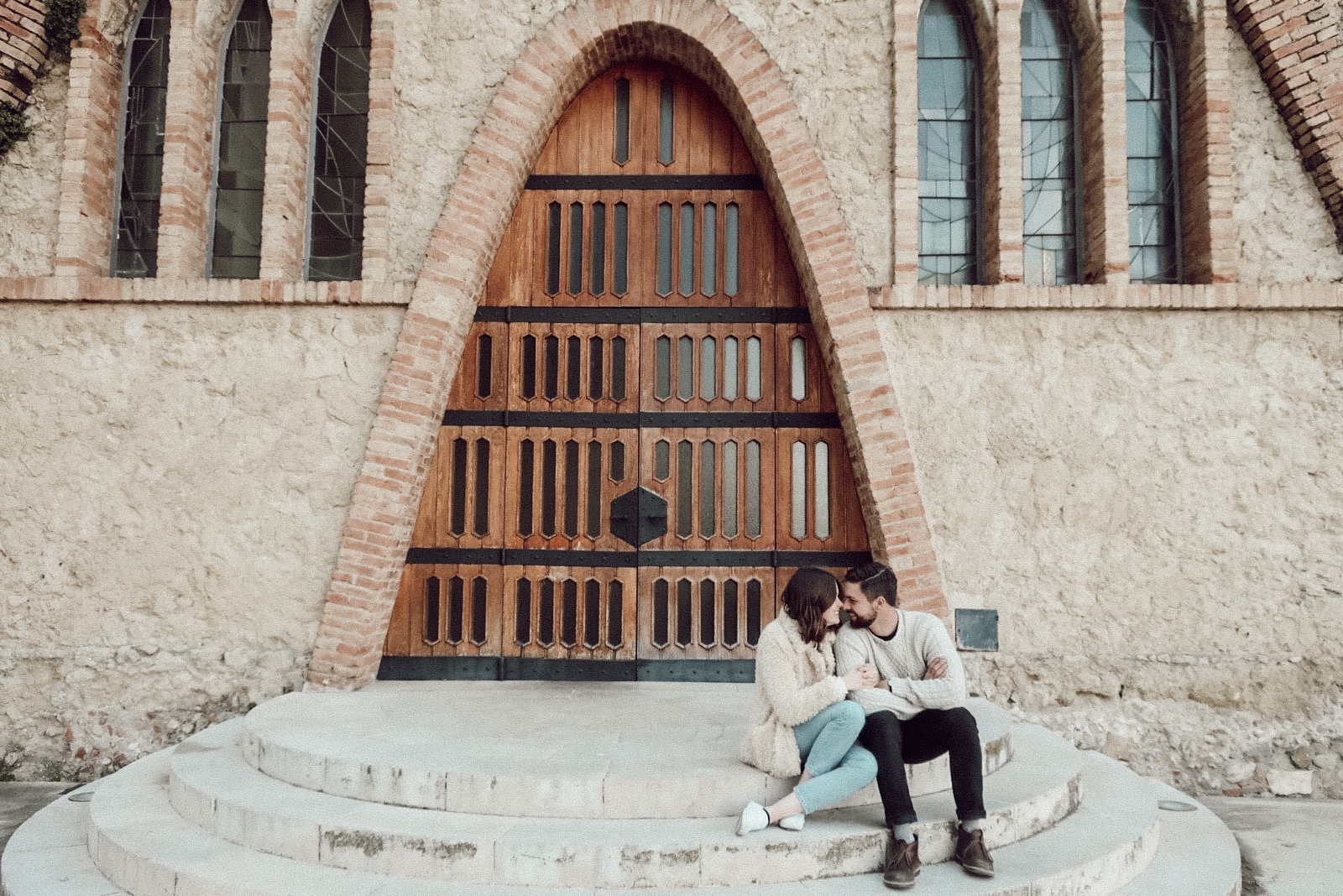 Take a Cable Car up to Tibidabo
This mountain offers panoramic views of the whole coastline as well as El Sagrat Cor and the oldest amusement park in the city. The church is stunning! Your metro ticket will allow you to take the cable car and trolly for free as long as it's within the same hour and a half.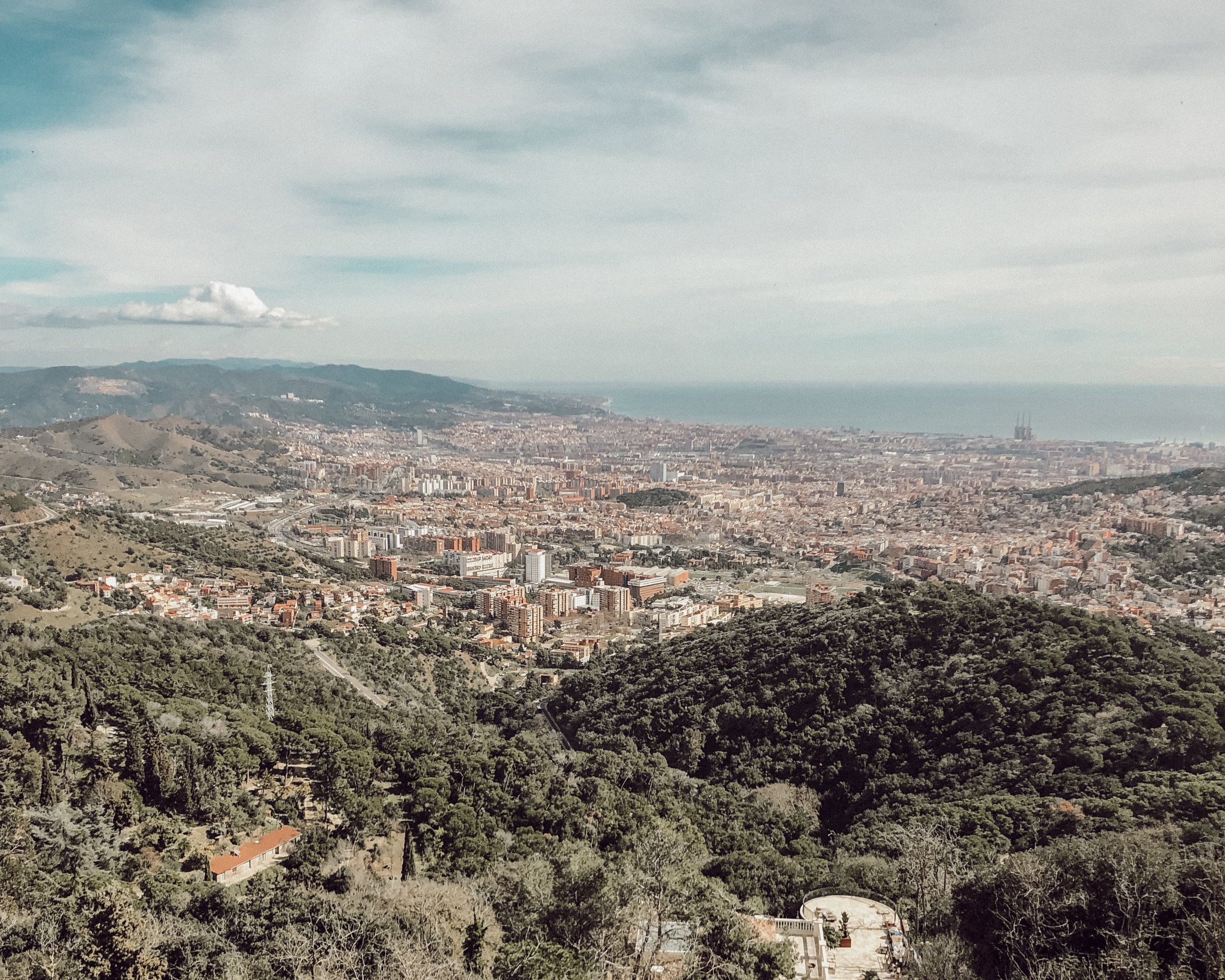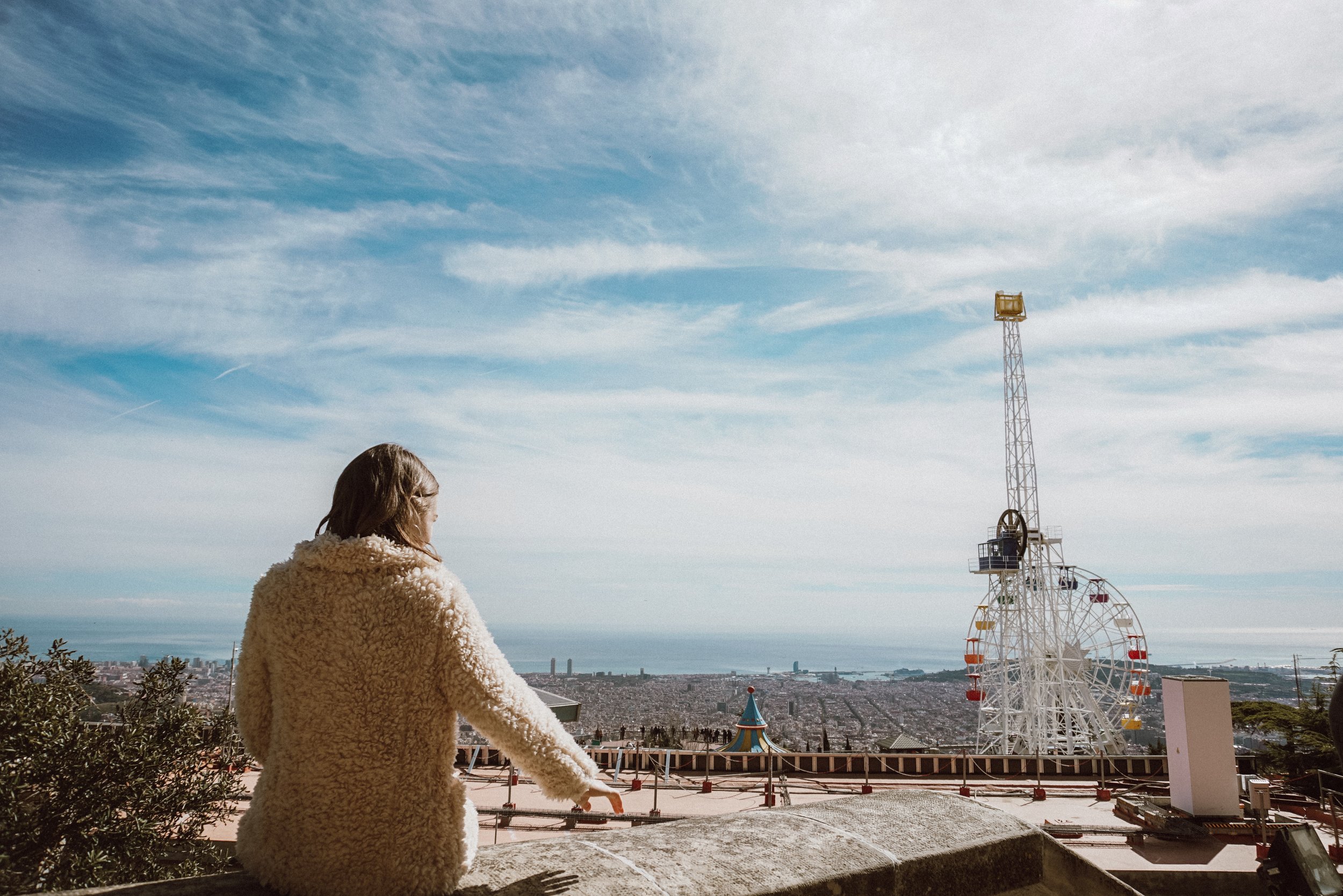 This is another one of Barcelona's most famous avenues, and it is full of fun things to do! There is a beautiful city square that connects this avenue with La Rambla.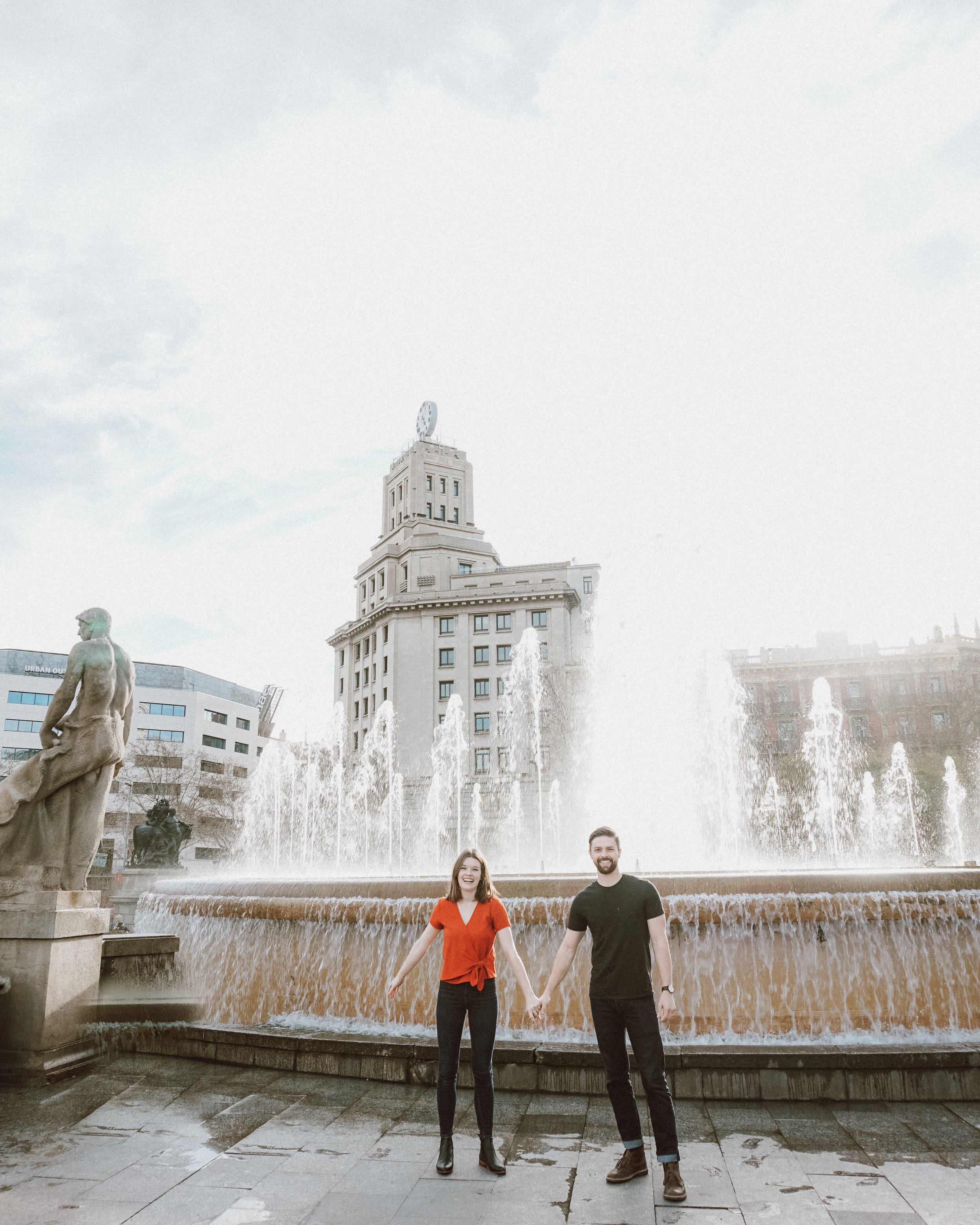 Eat Tapas!
Of course! Spain is famous for their tapas ("little plates") of food! I enjoyed my vegetarian paella and roasted peppers. We ate amazing international food as well (Thai, Japanese, Italian..) so don't be afraid to branch out!
This has to be of of the most unique buildings I've seen. We took the hop on hop off bus to see this. It's currently under construction…as it has been since 1882!
Travel Tip
Also-quick side note! If you are curious, we bought our tickets with Norwegian and paid about $325 round trip per ticket from Los Angeles. I always recommend buying flights in January as they are often the cheapest they'll be all year! Keep an eye out for sales throughout the rest of the year too. Norwegian also has a free points program (no credit card required- yay!) so we've been able to save up points and get cheaper flights. Their planes are new and pretty comfortable…as comfortable as you can be sitting in the same spot for 12 hours. You get the point. Feel free to leave a comment below if you have any questions!