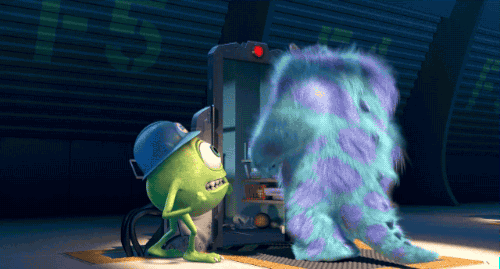 Why replace them?
When we moved into our home in 2018, replacing our doors was on the top of Jake's priority list. Well…life happens, and now that it's 2022 we are finally getting around to it.
We had quite a few issues with the original doors:
1. They were hung too high, leaving over an inch gap between the wood floors and the bottom of the door. So much for doors providing privacy and noise cancellation!
2. They had no design details. They were literally just a white rectangle with a handle. No trim, no panels. Quite frankly, they just looked cheap.
3. They were hollow core. Doors are either built from solid wood, or by adding a thing sheet of wood over a frame. Hollow core doors are very lightweight and just don't have that sturdy, heavy feel when handling them. Here's a diagram of the difference:
What is pre-hung versus slab?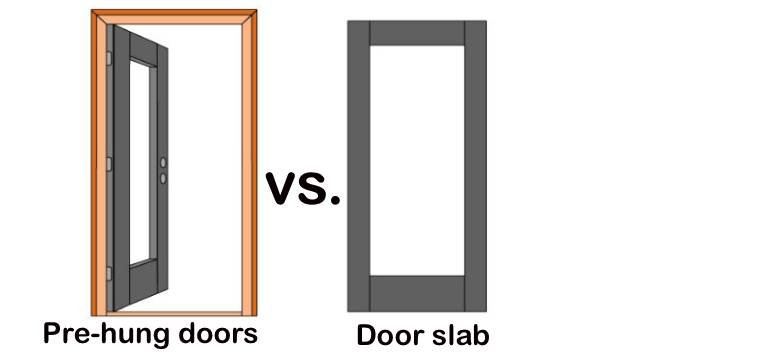 Door slabs are cheaper- you're literally just buying the door. No frame, no door jamb, no hinges, there are not even holes cut out for the doorknob/lock. If you're looking to replace just a door and leave the frame, door slabs are the way to go.
Pre-hung doors are just what they sound like- doors already hung on frames. These are the standard for new construction since there is no pre-existing door frame. If you're not working with new construction, all the trim and the door frame itself will need to be removed in order to install pre-hung doors. This means you'll have more of a mess up front because of the demo, but cheaper labor costs since they are easier to install.
What's the price difference?
Doors at Lowes average around $126 for solid core slab and $184 for solid core pre-hung. The main difference is the labor cost. Another cost to consider is with pre-hung doors, you'll need to buy new trim for around the door. See how the trim is all gone here?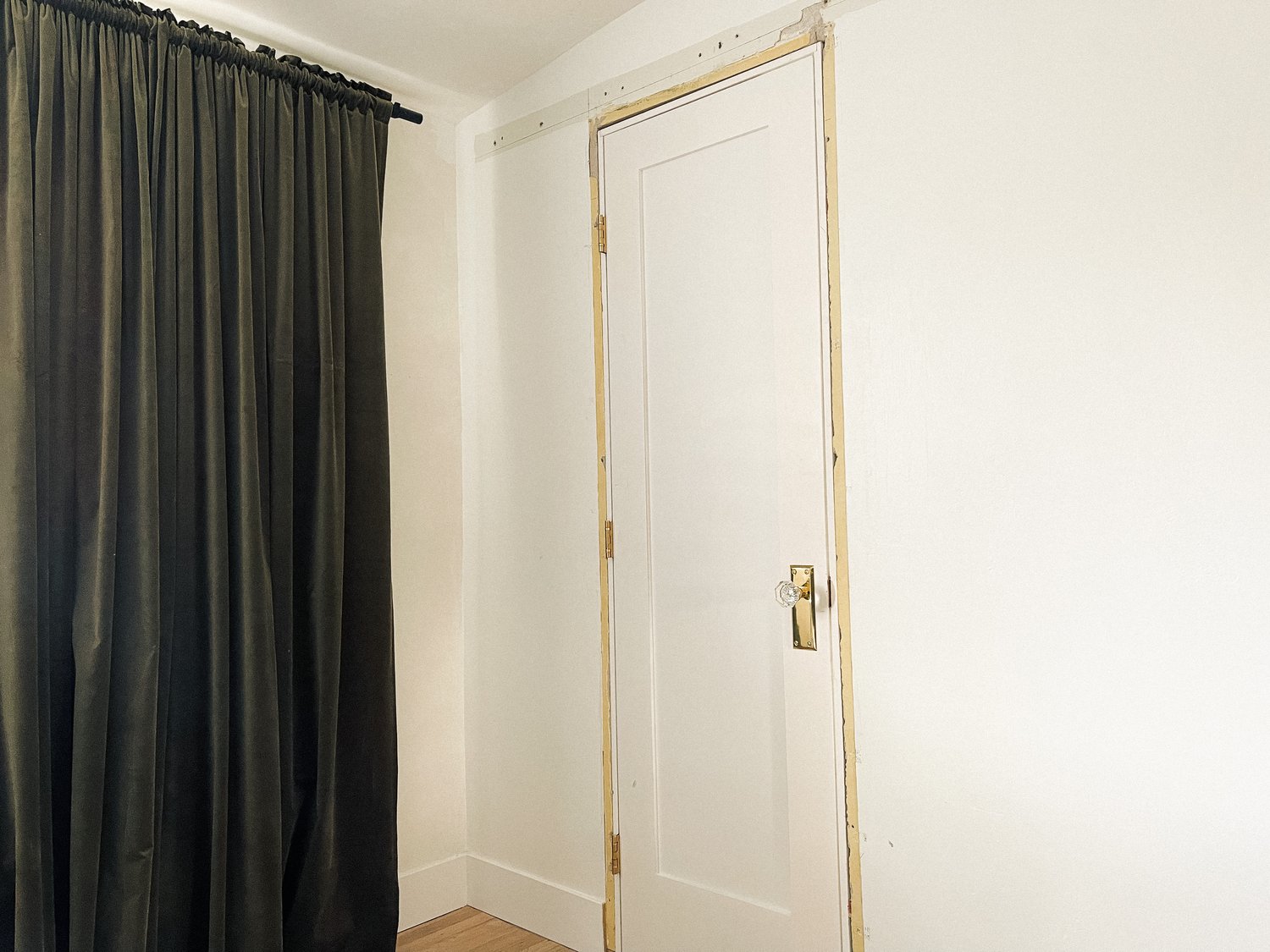 Labor Costs
It was actually quite difficult to find a contractor who would work with us to install a door slab. We paid $200 per door installation for slab doors and $150 each for prehung. After doing more research, I think we were undercharged for the slab installation. Our contractor had to trim the door with a planer to fit the frame properly as well as install the hinges and the handle. Remember, with slab doors- the measurements aren't going to be a perfect match for your existing frame- so it's going to take some work to get that perfect fit.
What are some other things to consider?
In-swing or Out-swing
Most interior doors are in-swing. Our master bathroom and closet are tiny so we opted for out-swing. We didn't want the door to take up any space inside.
*Pro Tip
You can order an in-swing pre-hung door and make it out-swing by installing it "backwards".
Ordering the right size
– If measuring for a slab, measure the inside of the door frame.
– If measuring for a pre-hung, measure from the outside of the frame.
Biggest regret/piece of advice?
If your door frame is in really bad shape, just opt for the pre-hung door. I wish we would have just chosen pre-hung doors all over our home. Now that the slab doors are already installed on six of our doors, I will have to go back and do a lot of repair work on the door frames (think wood filler, sanding, repainting). Yes, we saved a little money, but I created a lot of work for myself. I would say when in doubt, order pre-hung. Go with slab if your trim and frame are in really good shape.
What did we order?
Our Doors
Solid Core In-swing Pre-hung Door
Solid Core Slab Door
*With prehung did they have to widen the door frame because of old plaster walls?
No, our door frames still fit the standard 24" by 80" small doors.
Handle & Hinges
Kwikset Halifax Matte Black
*Most interior door hinges are 3.5in.
Any tips for finding a good contractor?
Where do I find a contractor?
– Thumbtack
love using Thumbtack because they take a smaller percentage away from the contractors total price (the contractor is able to keep more of the money for his/her hard work)
– Angi
probably the best user experience as it pertains to their website & app
– Home Advisor
haven't used Home Advisor yet but it looks similar, if not identical to Angi
– Task Rabbit
would recommend for smaller home projects (furniture assembly, cleaning, tv mounting, etc.)
*Pro Tip
– Ask for contractor recommendations from family and friends.
– Find a contractor who is willing to share their knowledge and explain the process.