This weekend, I teamed up with Ajai Guyot from @truehome_ for a Loft transformation. Here is the space we started with:
walls
main wall: Behr Ultra black matte (no special mix, just straight black paint)

left wall: We installed beadboard with this nail gun (custom cut with a table saw and jigsaw for the little window) and painted it with Behr "Pacific Dunes" in a matte finish.
sconces
We wanted to add sconces around the window without having to hardwire them in. We used these sconces from Home Depot (only $33 each) and added a custom look by frosting the glass and painting the hardware gold with Rustoleum's Satin Bronze spray paint. We avoided wiring them in by placing small remote-controlled puck lights inside.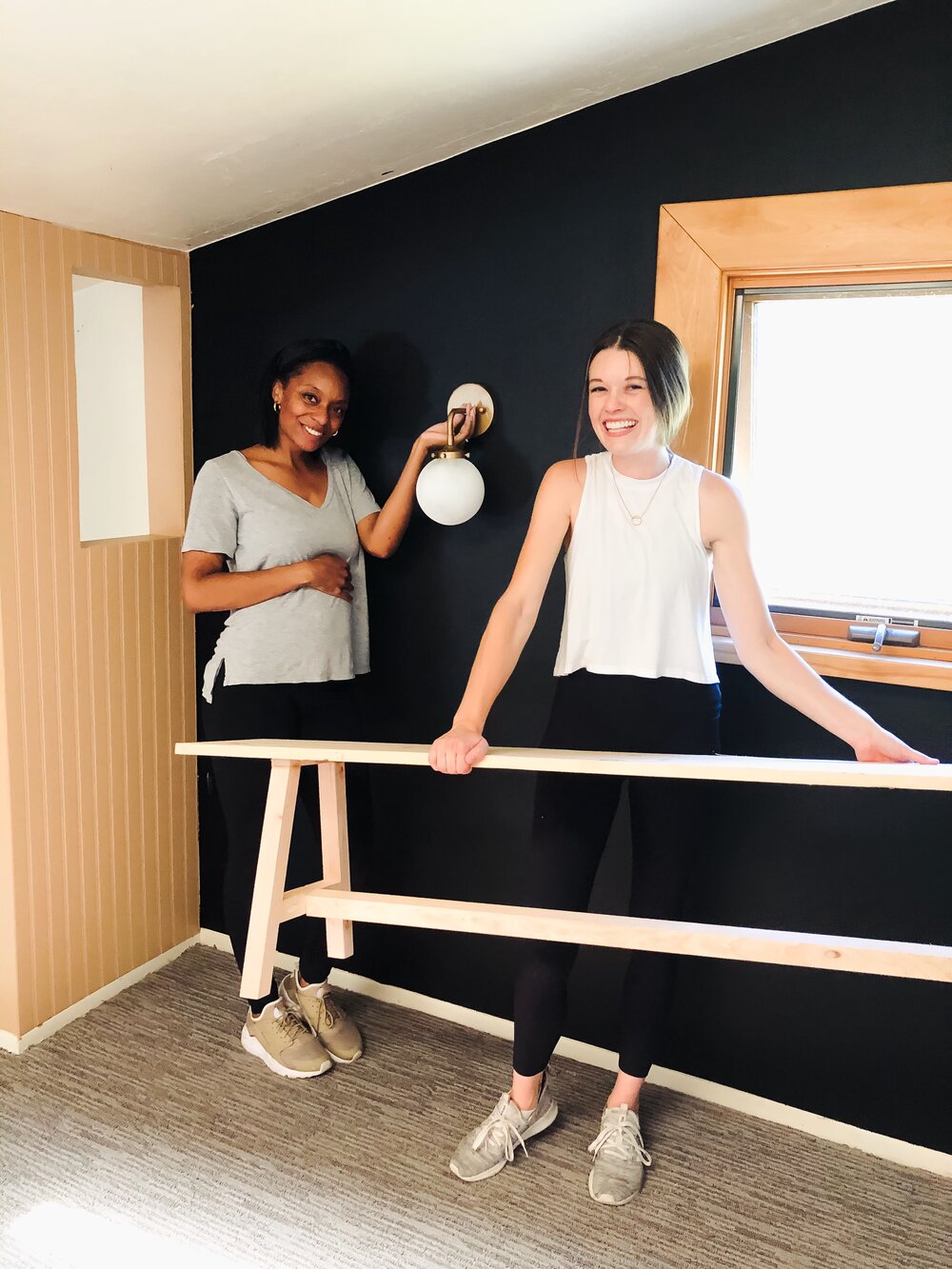 bench
We built a custom bench for this space as well. We used 6′ 1x2x12 for the seat, 2×2 for the legs and supports, and 1×2 to attach the legs to the seat (materials less than $20). You can find the tutorial for this build on @builds_by_kristen's Instagram by clicking here.
custom art
Ajai installed a budget-friendly (but expensive-looking!) custom art feature that tied everything together so beautifully. She is releasing a tutorial this Thursday on her Instagram account.
For finishing touches, we added a jute rug from Lowe's and plants in baskets: a fiddle leaf fig, rubber plant, and lots of pothos.
We are so happy with how everything turned out, and we had such a blast working together!