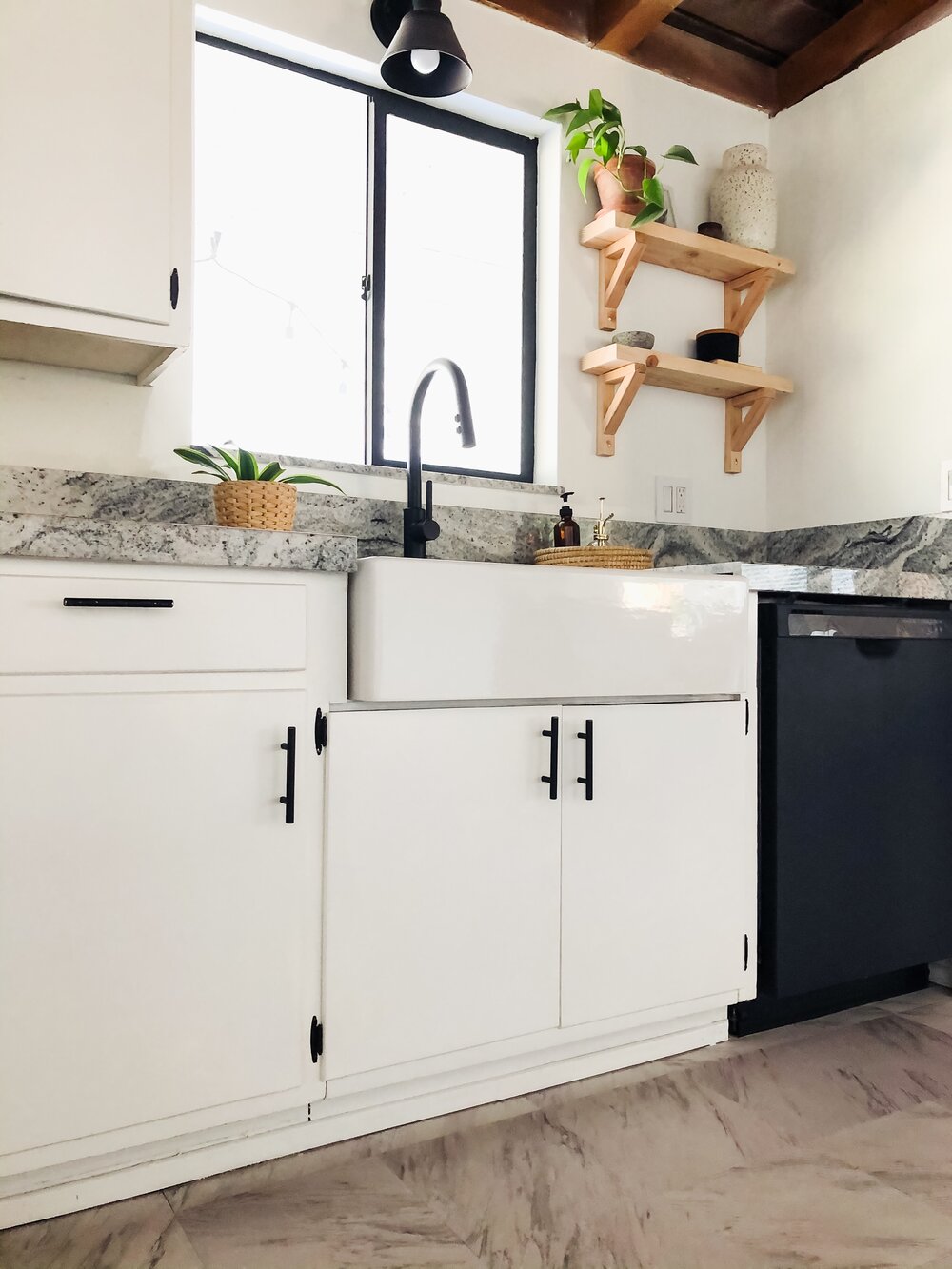 Here was what we were working with- just a basic builder-grade sink. We are hoping to redo our countertops at a later time, so we decided to custom cut this granite for now.
We used a grinder with a 4" diamond blade to cut the granite, built a wood frame to support the sink using instructions from the BILT app and cut holes into the plywood using a hole saw kit for the drain, faucet, and RO system. I highly recommend the BILT app, as it gives step-by-step 3D instructions for installing this exact sink. We also had to trim the cabinets under our sink down with the table saw about half an inch.
Here are the links to the exact products we used!
Turner Fireclay Farmhouse Kitchen Sink
Pfister Stellen Touchless Faucet matte black
If you don't want the faucet to be hands-free, here's a traditional one with the same design:
Pfister Stellen Faucet matte black
We absolutely love the design and functionality of the farmhouse sink and matte black touch-less faucet! I'm glad we found a way to make it work temporarily until we install new countertops.