Here's what the nursery looked like when we started:
and after!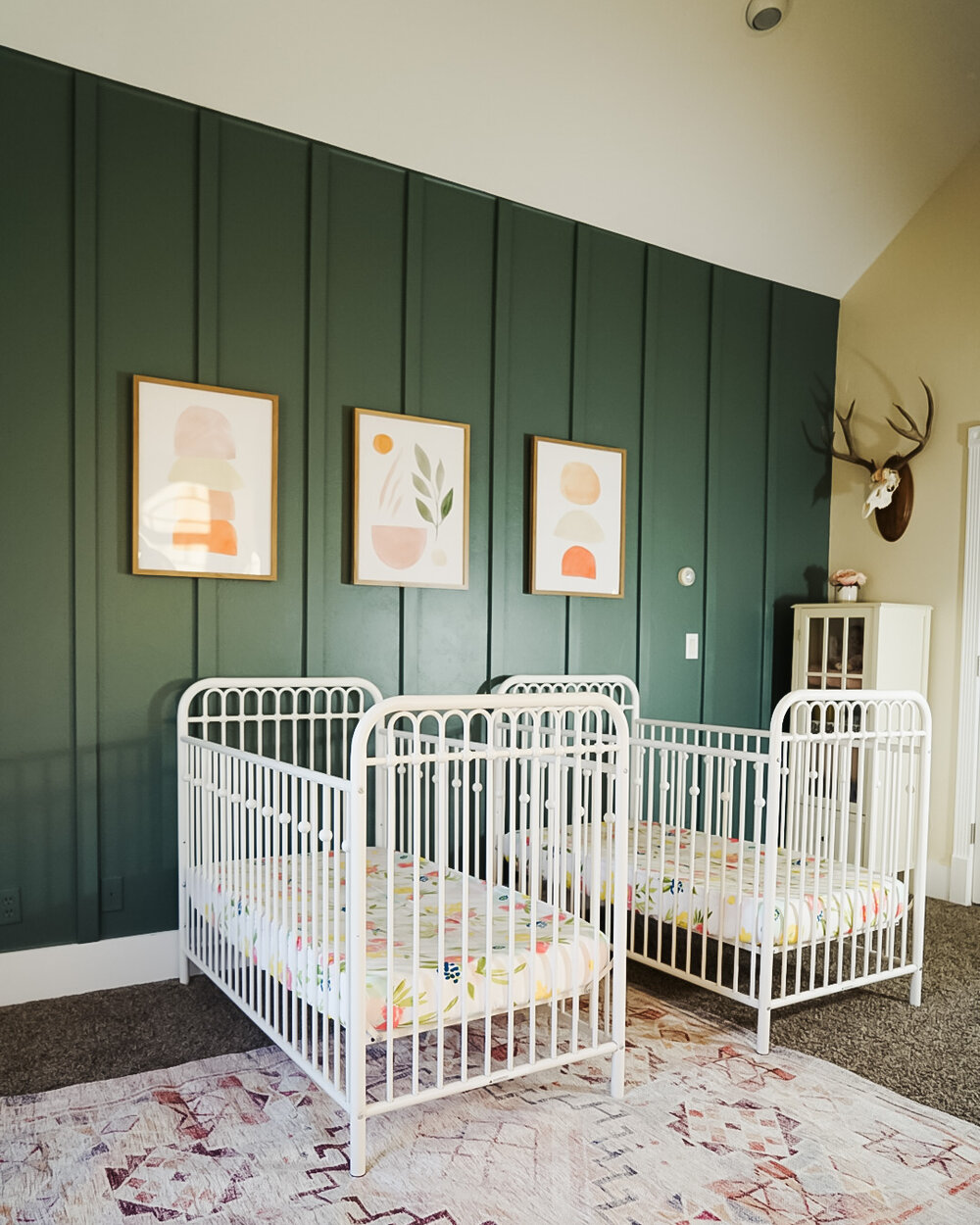 Accent Wall
Paint: Heritage Park in eggshell by Behr
boards: 1×3 mdf
tools used: chop saw, brad nailer, caulk gun
Etsy prints (5 for $14) I printed 18×24
poster frames (select color brown) size 18×24
rug- Target. Sorry I don't have a direct link.
People often ask if I do these accent walls on textured walls. The answer is yes! We painted the whole wall green first before installing the boards. I find this to be easier than painting after. After cutting the boards to size and attaching with a brad nailer, we filled the nail holes with spackle, let that dry and sanded off the excess, and painted them.
Next, we refinished this dresser: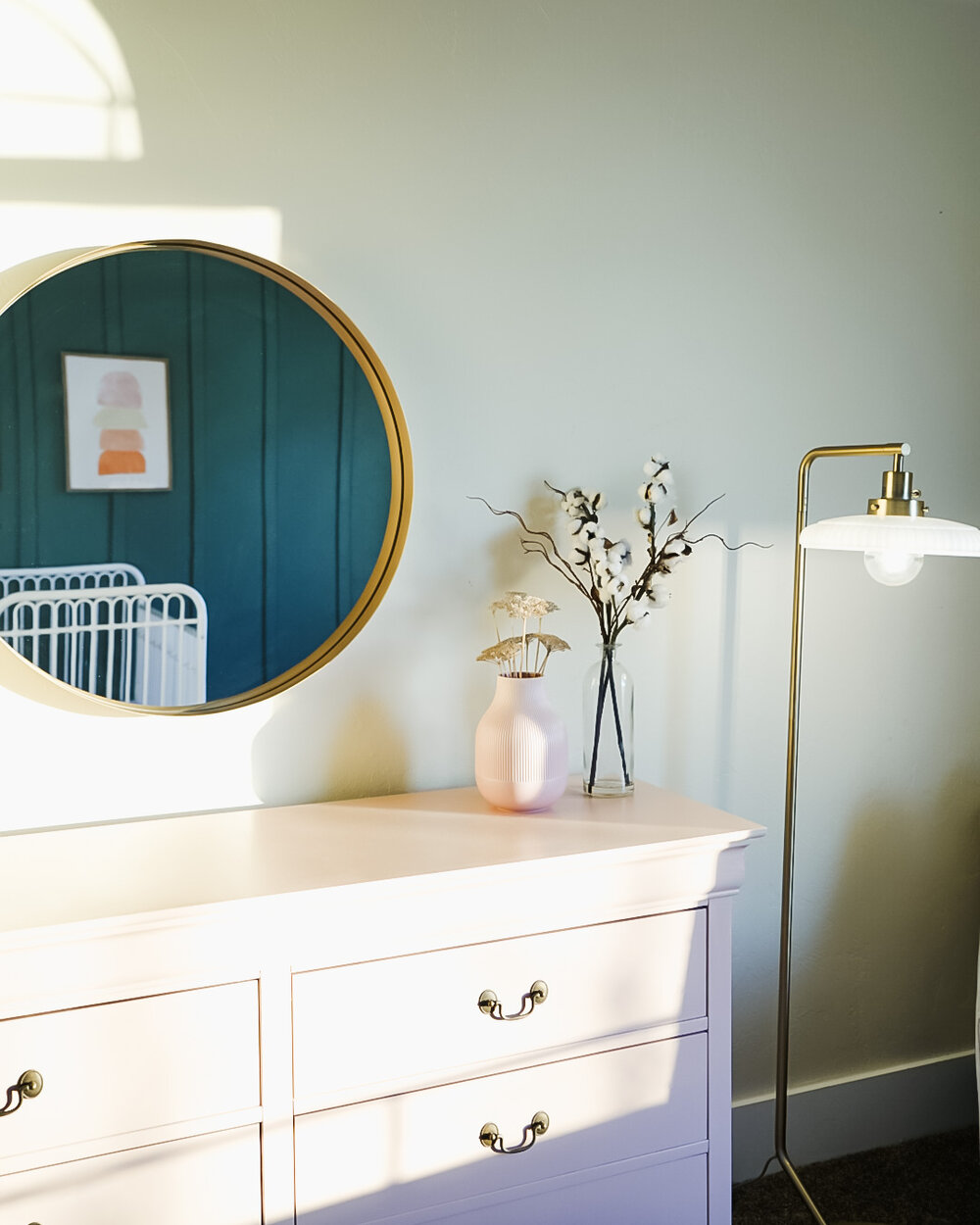 Refinishing the dresser:
I applied liquid sandpaper with a rag and let sit for 20 minutes. This broke down that glossy finish and allowed the primer to adhere well. Next I used Zinsser shellac-based primer. This is the best primer I've ever used, but it will ruin your paintbrush- so use a cheap one. After that dried (it dries quickly) I applied 2 coats of Behr Flowerpot in Satin (regular interior paint.) I used a foam roller for a nice finish. The last step was a spray on polyurethane in a gloss finish.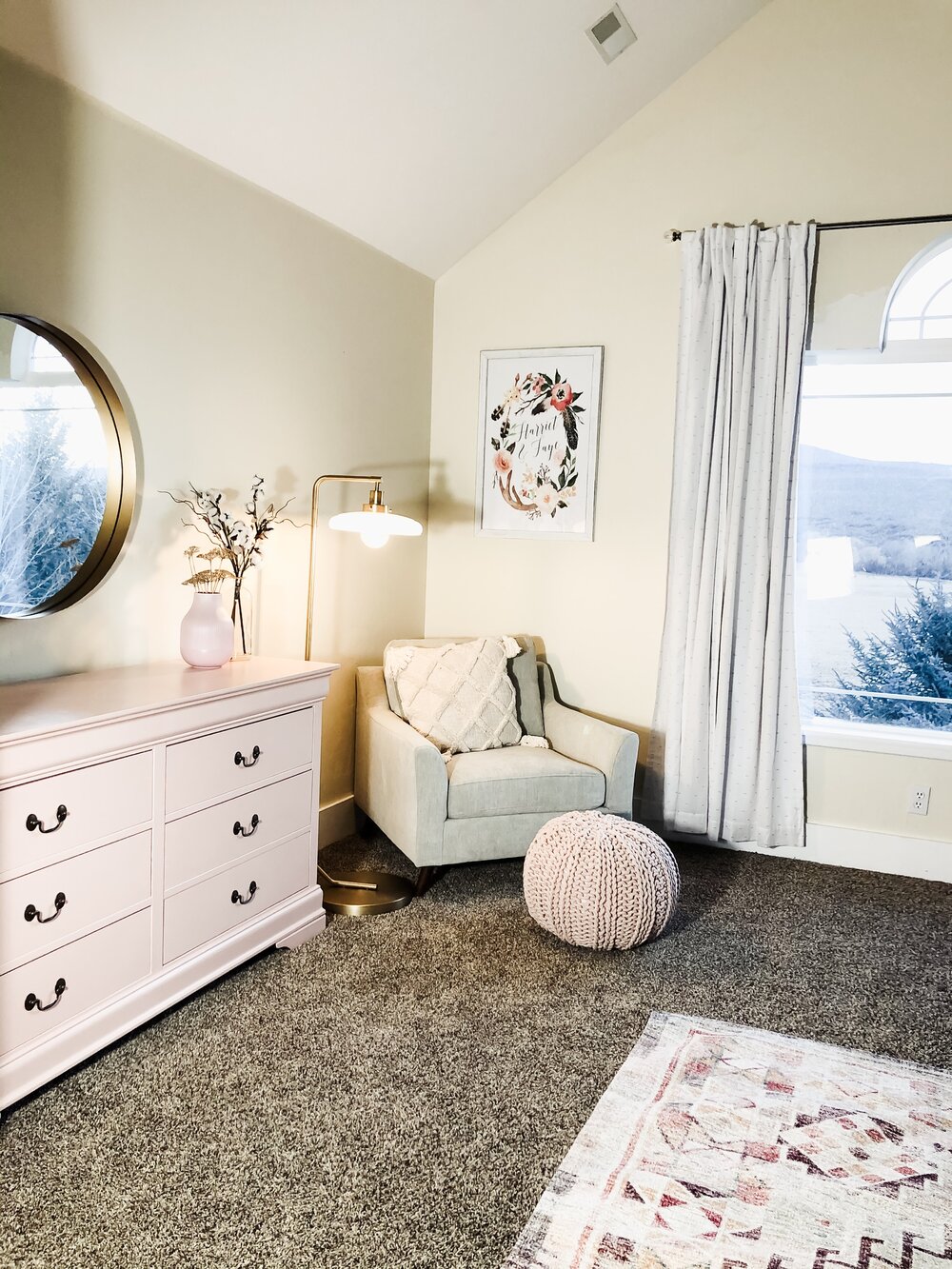 Here are the links to these products:
chair
mirror
pouf
lamp
pink vase
modern boho prints
poster frames