I wanted to dedicate a post to share about 3 of my favorite DIY products from Walrus Oil. I use these products on a regular basis and highly recommend each of them!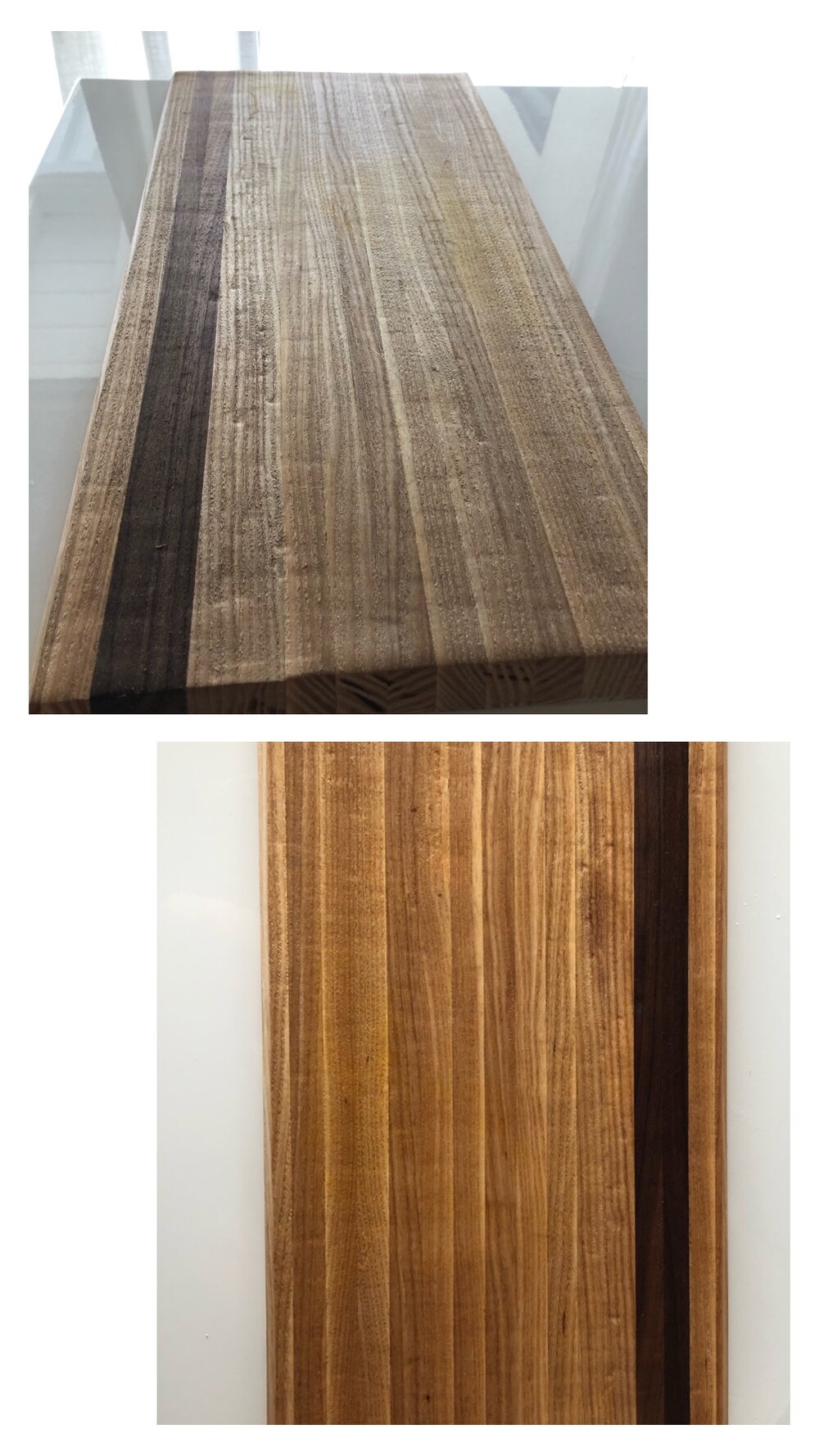 Here's what my cutting board looks like before and after applying cutting board oil (no filter). See how it brings out the natural color in the wood? It also leaves the wood feeling so soft and smooth, whereas before it had a bit of a rough and dry texture. This product is also perfect for butcher block countertops. It's totally safe for the kitchen too- free of toxins and synthetic substances, and repels water and food particles!
Directions: Apply oil with a rag, let dry for 12-24 hours, and wipe off excess.
This product can be used both on raw wood or on painted furniture. I love how it adds a "polished" look without being glossy.
We recently used furniture wax on this dresser we refinished. After sanding off the dark varnish on the top of the dresser, we applied furniture wax to protect the beautiful raw wood. It dries with a matte-satin finish.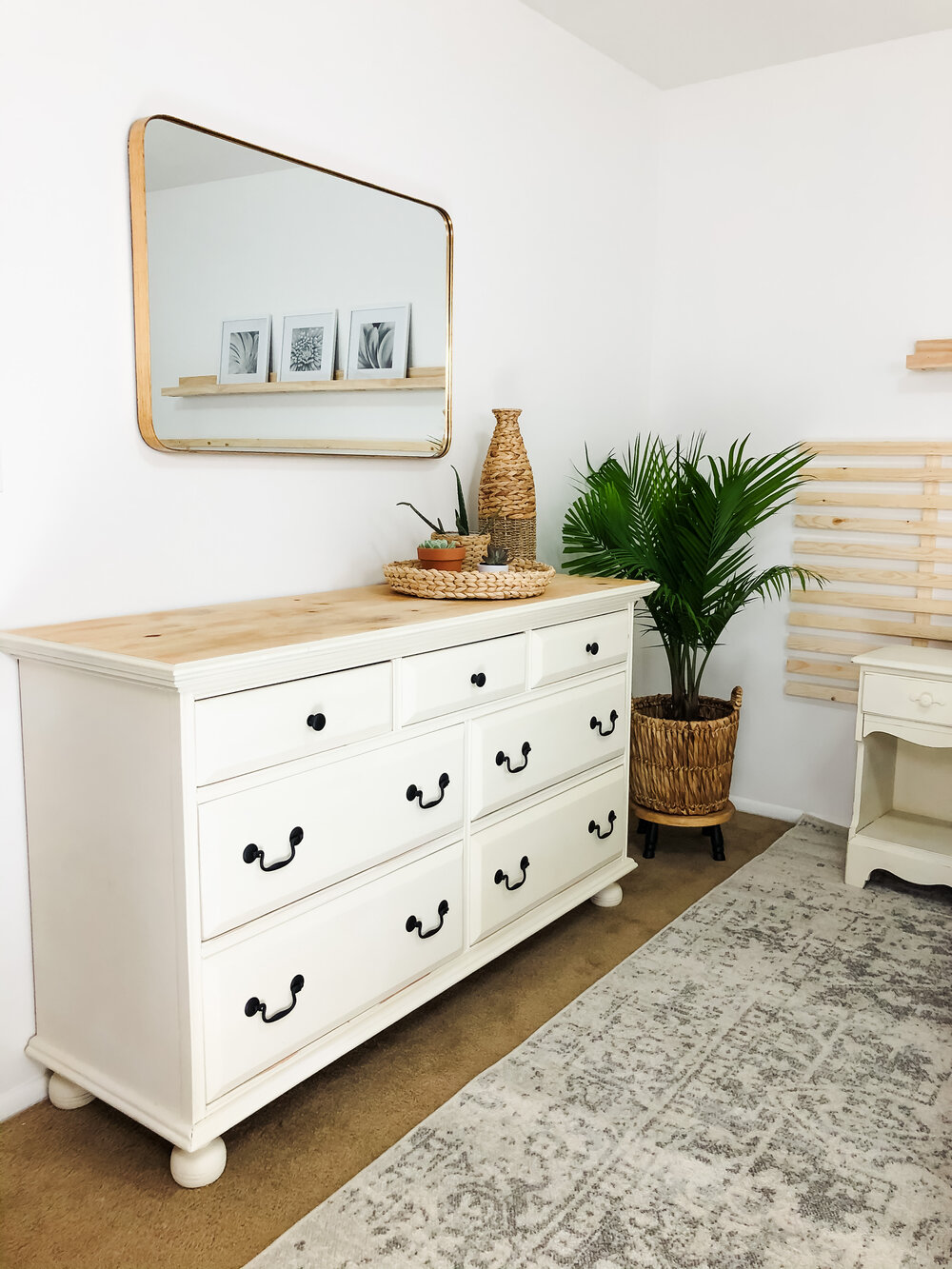 Directions: Apply a thin layer of wax with a rag. After letting it sit for an hour, wipe away excess. You can repeat this process until the piece has the look you are going for. Allow up to one week for the wax to dry completely and about 4 weeks for it to cure.
*Walrus Oil recommends using furniture finish before furniture wax. Here's a link to the bundle pack!
A few years ago, I was using some heavy-duty cleaning products during a move and ended up getting a chemical burn on my finger. Ever since then, my finger gets SO irritated during every DIY project. Here's a picture of how it reacted after a recent project!
I started using Walrus Oil's Logger's Hand Salve, and it has been a lifesaver! I make sure to use it before and after every project now- especially projects that involve woodworking or painting, as these projects always seem to be rough on my skin. It keeps my finger protected and moisturized without feeling greasy or sticky.
It also smells good. It has a natural peppermint and clove scent. I know this product will be a huge help for dry hands in the winter too!
All of these products are vegan, hypoallergenic, and made with 100% food grade ingredients.
This post is sponsored by Walrus Oil.