This has got to be one of my favorite transformations to date. I teamed up with Kenna from @thefliphubb to make over this playroom, and we did the whole thing in 3 days!
Before we started the following four projects, we ripped out the carpet and painted white from floor to ceiling.
Bed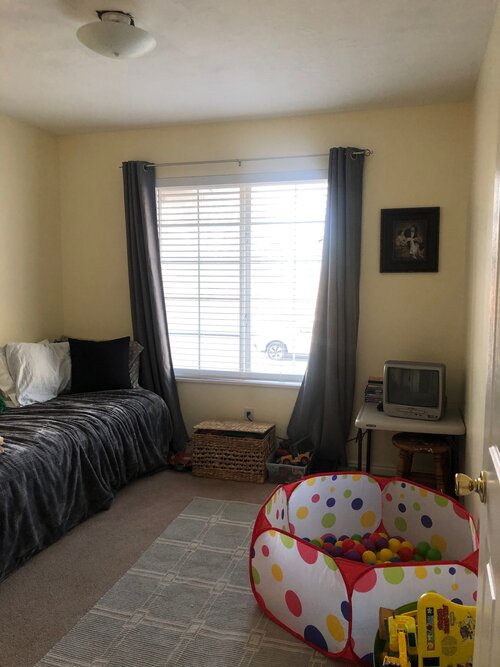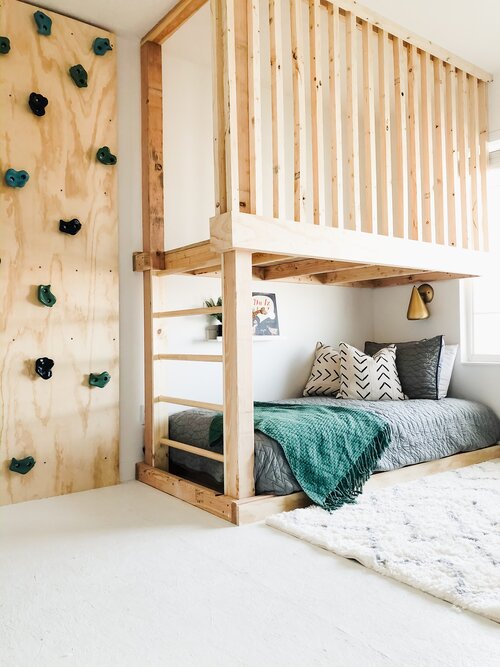 We build this bunk bed according to the size of the mattress we already had.
base
2x4s
81" x 39"
added slats going across floor to support bed
wafer board on top, with holes cut out for the posts
posts
4x4s
floor to ceiling
floor to top of platform is 50"
top of platform to ceiling is 52"
ladder
1 1/4" dowels attached into drilled plywood and then attached to the 4x4s
The frame was all assembled with 2.5" decking screws, and the plywood platform and plywood trim was attached with 1" pin nails.
We added plywood sheets on top of the bases, plywood trim around the bases, and 2x2s for slats on the platform.
links
bedspread
throw blanket
pillow covers
book
rug
white art ledge
Climbing Wall
Here are the steps we used to build this climbing wall:
attached 2x4s to the studs in the wall
spray painted the rock holds in Rustoleum moss green, harbor blue, and black
drilled holes through the sheet of plywood and attached holds
attached plywood to 2×4
links
rock holds (comes with mounting screws)
Mural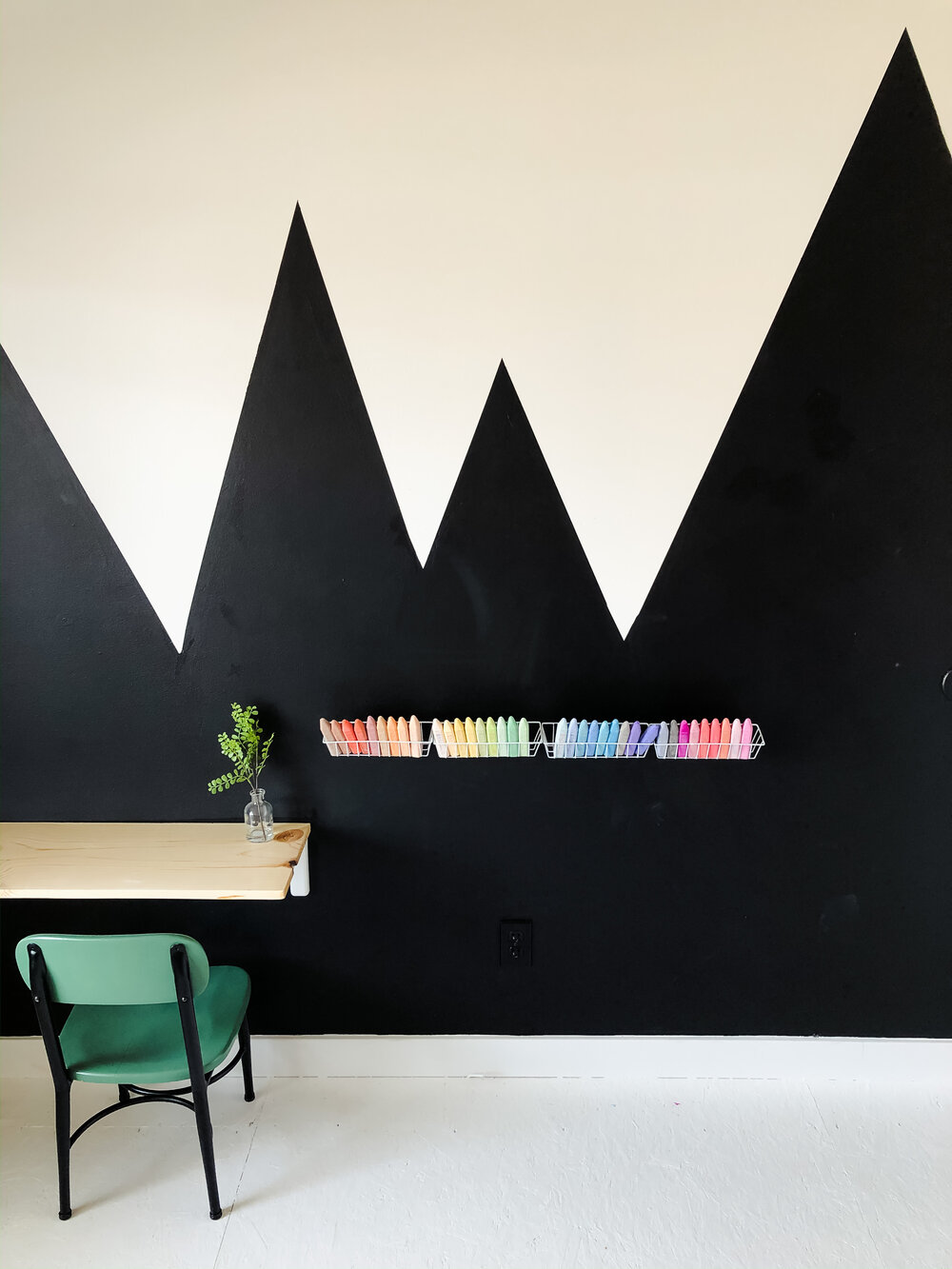 Here's what we did for this wall:
taped off the mountain shapes with frog tape
painted along the tape (where you will eventually paint black) with white paint to seal the tape (this is crucial for crisp lines- do NOT skip this step!)
paint 2 coats of black chalkboard paint
hung shelf brackets in the studs and added pine board on top
spray painted a vintage chair
attached wire baskets from Dollar Tree to the wall and added chalk
links
frog tape
chalkboard paint
shelf brackets
pine board
faux plant
white metal basket
chalk
Closet
To makeover this closet, we removed the doors and shelves, installed 4 new mdf shelves (attached 3 strips around the wall and then nailed mdf boards on top), painted everything white, and organized with some new baskets from Target.
links
small grey baskets
large grey baskets
small white baskets
wicker baskets